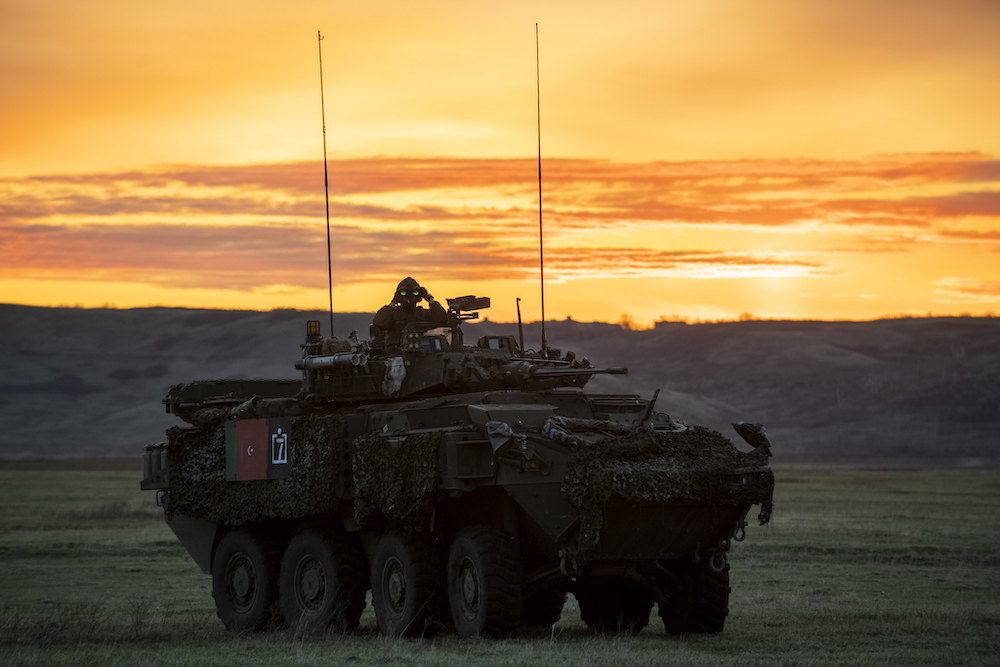 Under the amber skies in the Wainwright training area, a member of the 2nd Battalion, The Royal Canadian Regiment (2RCR), observes members of the 2RCR conduct an early morning raid in our favourite photo of the week.
The raid took place on a simulated town in the training area of Wainwright, Alberta, during Exercise Maple Resolve on May 11, 2022. The image was captured by Master Sailor Dan Bard, Canadian Forces Combat Camera.
Exercise Maple Resolve is the Canadian Army's largest and most complex annual training exercise. This year, the exercise took place from May 10 to 22, 2022. According to the Department of National Defence, the exercise enhances the skills of Canadian soldiers and prepares them to deploy in support of Canadians in any capacity, including combat operations.