Marking 77th Anniversary VE-Day
Above images: People celebrate VE-Day back in 1945. Left see below. Top right, Children celebrating V-E Day May 8, 1945 City of Toronto Archives Fonds 1266, Item 9624. Bottom right, VE-Day in Toronto, 8 May 1945 Courtesy of City of Toronto Archives Fonds 1257, Series 1056, Item 195. Images courtesy of the City of Toronto Archives.
On May 8, the world marked the 77th anniversary of the end of the bloodiest war in human history.
VE-Day, or Victory in Europe Day, is celebrated each year to mark the end of the Second World War. VE Day this year holds a special significance in light of current events in Europe and Russia's continued aggression in Ukraine.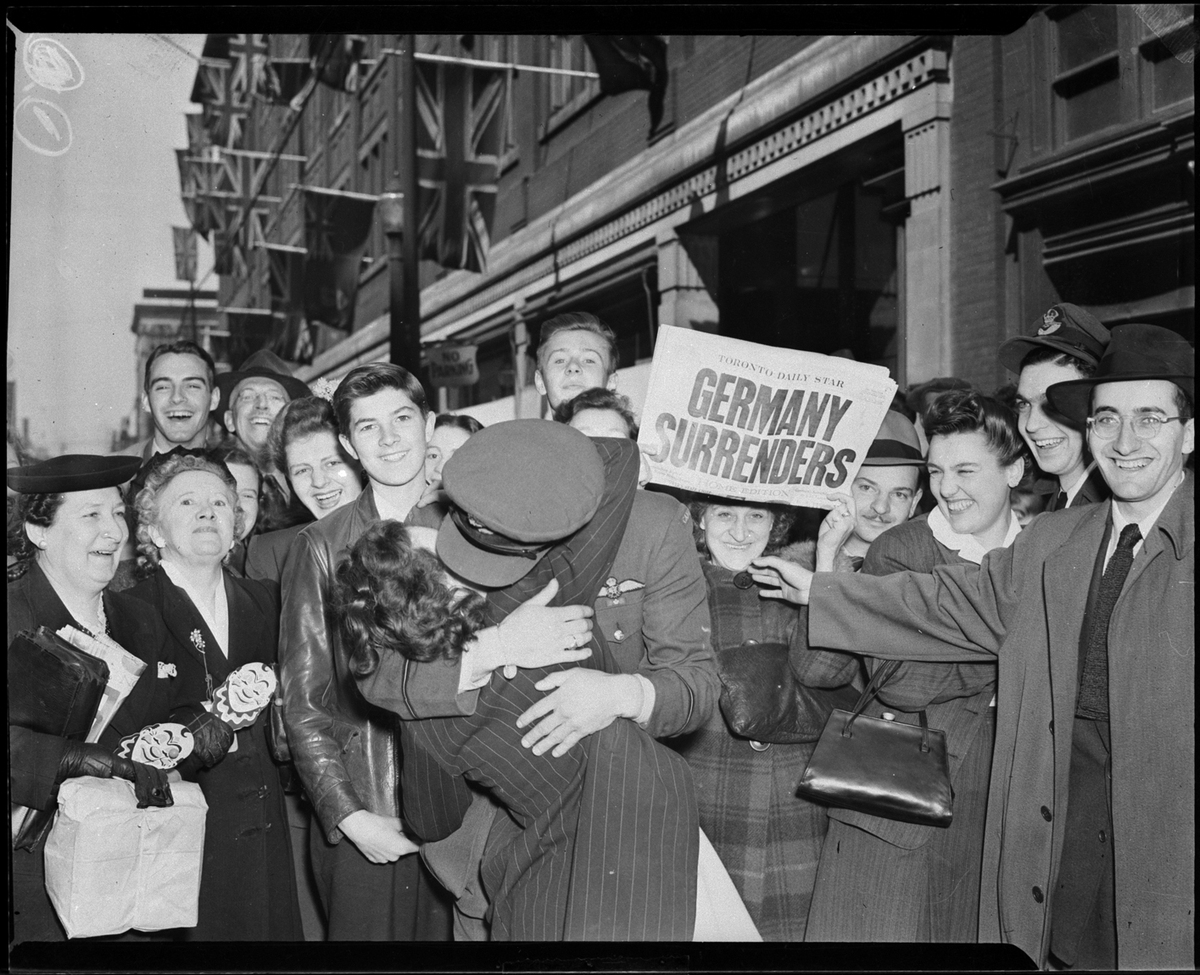 A Historical Day
After many months of the Allies slowly making gains in Europe against Nazi Germany, Hitler committed suicide on April 30, 1945. A few days later, on May 5, German forces in North-West Europe surrendered, and VE-Day was officially celebrated three days later.
Since Canada played a significant role in fighting in the Second World War, its end was especially welcome and marked by Canadians at home and in Europe. In Paris, London, and Germany, Canadians joined people on the streets in celebration.
And, according to the Canadian War Museum, in Toronto, thousands danced on the streets while three Mosquito aircraft dropped ticker-tape overhead. Additionally, many cities and towns held religious services in gratitude.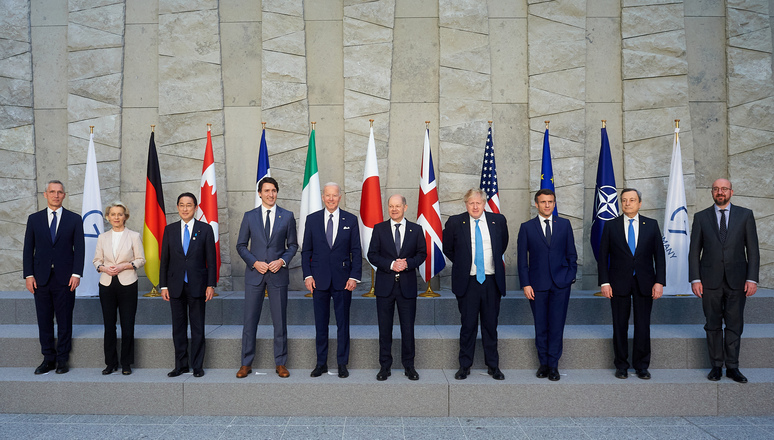 Its Ominous Significance Today
In light of Russia's ongoing war in Ukraine, VE-Day was notably recognized by the Western world. The Group of 7 (G7) leaders made a special statement on May 8 to recognize the day's historical importance and its current significance.

"Today, on May 8, we, the Leaders of the Group of Seven (G7), alongside Ukraine and the wider global community, commemorate the end of the Second World War in Europe and the liberation from fascism and the National Socialist reign of terror, which caused immeasurable destruction, unspeakable horrors and human suffering. We mourn the millions of victims and offer our respect, especially to all those who paid the ultimate price to defeat the National Socialist regime, including the western Allies and the Soviet Union.
"Seventy-seven years later, President Putin and his regime now chose to invade Ukraine in an unprovoked war of aggression against a sovereign country. His actions bring shame on Russia and the historic sacrifices of its people. Through its invasion of and actions in Ukraine since 2014, Russia has violated the international rules-based order, particularly the UN Charter, conceived after the Second World War to spare successive generations from the scourge of war," read the statement.
The lengthy statement continued to outline the ways the G7 is supporting Ukraine, providing aid, and inflicting sanctions on Russia.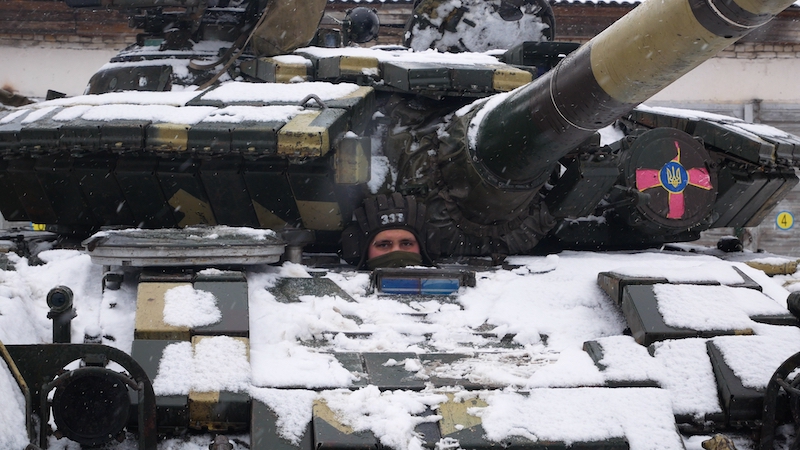 "The G7 and Ukraine stand united in this difficult time and in their quest to ensure Ukraine's democratic, prosperous future. We remain united in our resolve that President Putin must not win his war against Ukraine. We owe it to the memory of all those who fought for freedom in the Second World War, to continue fighting for it today, for the people of Ukraine, Europe and the global community."
G7 Countries
The G7 is an inter-governmental political forum that includes:
Canada
France
Germany
Italy
Japan
United Kingdom
United States