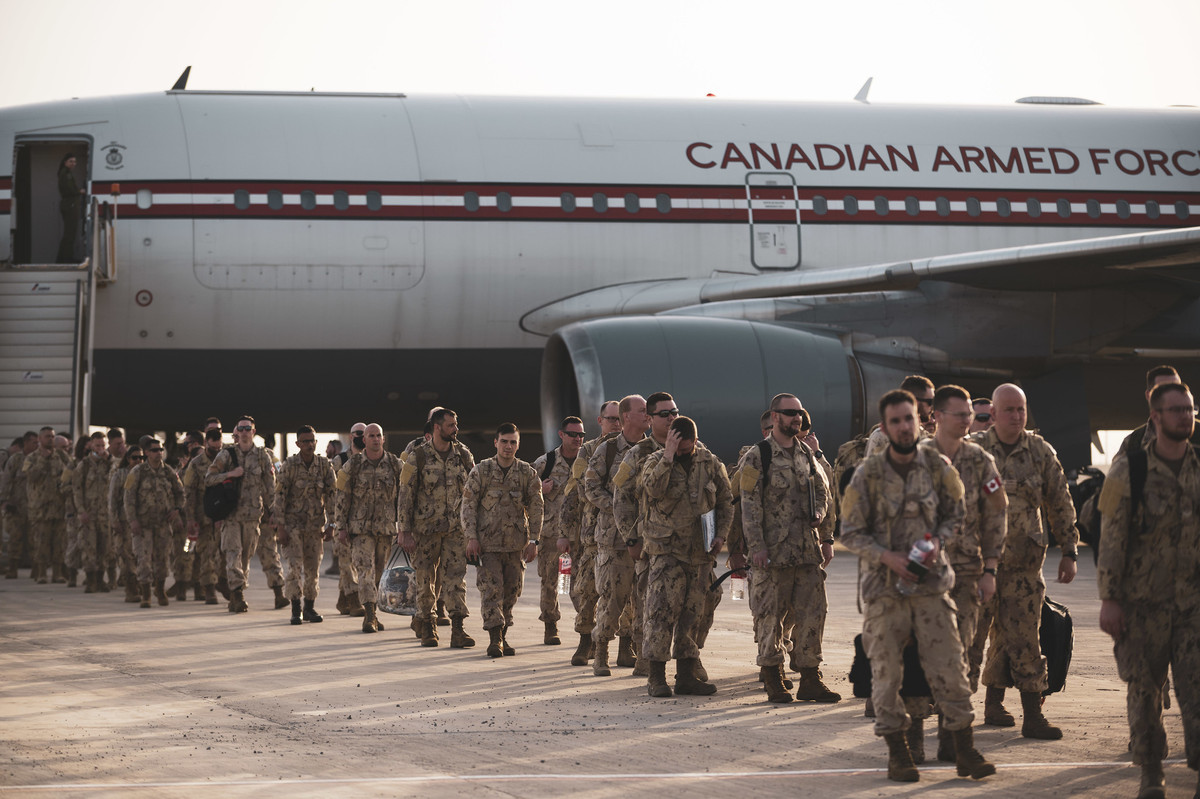 Canadian Armed Forces personnel on Rotation 7 Operation IMPACT march across the tarmac after arriving at the Kuwait International Airport on May 3 in our Favourite Photo of the week.
Shot by Corporal Eric Greico, Operation IMPACT formed as a result of the Global Coalition against Daesh in the Middle East. The Coalition was formed in Sept. 2014. The Canadian Armed Forces (CAF) were forefront in supporting Iraqi Security Forces.
Currently, the focus of the operation is to build the military capabilities of Iraq, Jordan, and Lebanon, alongside its continued work to train Iraqi security forces as part of NATO mission Iraq.

The CAF has made significant contributions to the Global Coalition, including the Royal Canadian Air Force (RCAF) aircraft contributions in the past that carried more than 1,600,000 pounds (725,000 kilograms) of donated supplies.
Image courtesy of Canadian Armed Forces.