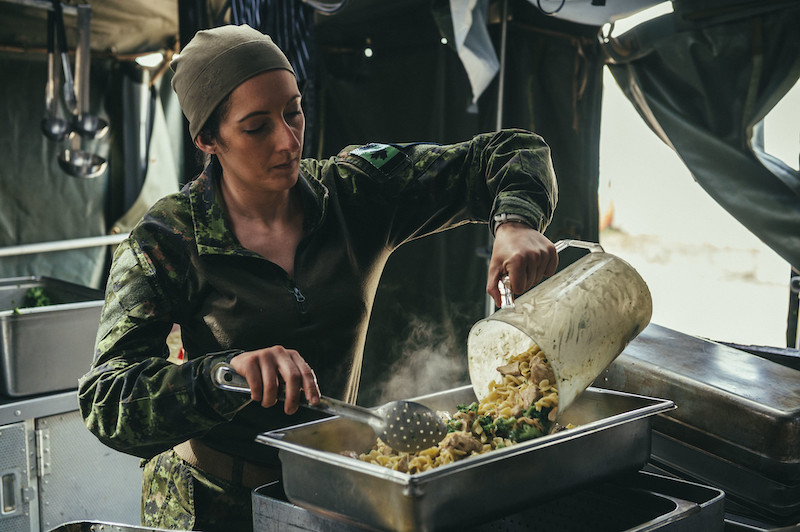 For our favourite photo this week, we focus on food and, more importantly, the CAF personnel who plan, prepare, and cook it.
Seriously, where would military personnel be without their cook? This week's feature photo shows Aviator Melissa Kent attached with 2 Combat Engineer Regiment preparing a chicken and broccoli casserole that will be served during lunch during Exercise MAPLE RESOLVE in the Wainwright training area.
The image was shot on May 13, 2022, by S1 Zach Barr.
Exercise MAPLE RESOLVE is the largest army-led joint force-on-force exercise of the year. It is currently underway, with more than 3,200 personnel from Canada and other countries participating. The exercise is designed to test the skills of members of the Canadian Army and their ability to integrate joint capabilities with multinational forces.

The exercise is at the Canadian Manoeuvre Training Centre at the 3rd Canadian Division Support Base Detachment Wainwright.
The image is courtesy of the Canadian Armed Forces.