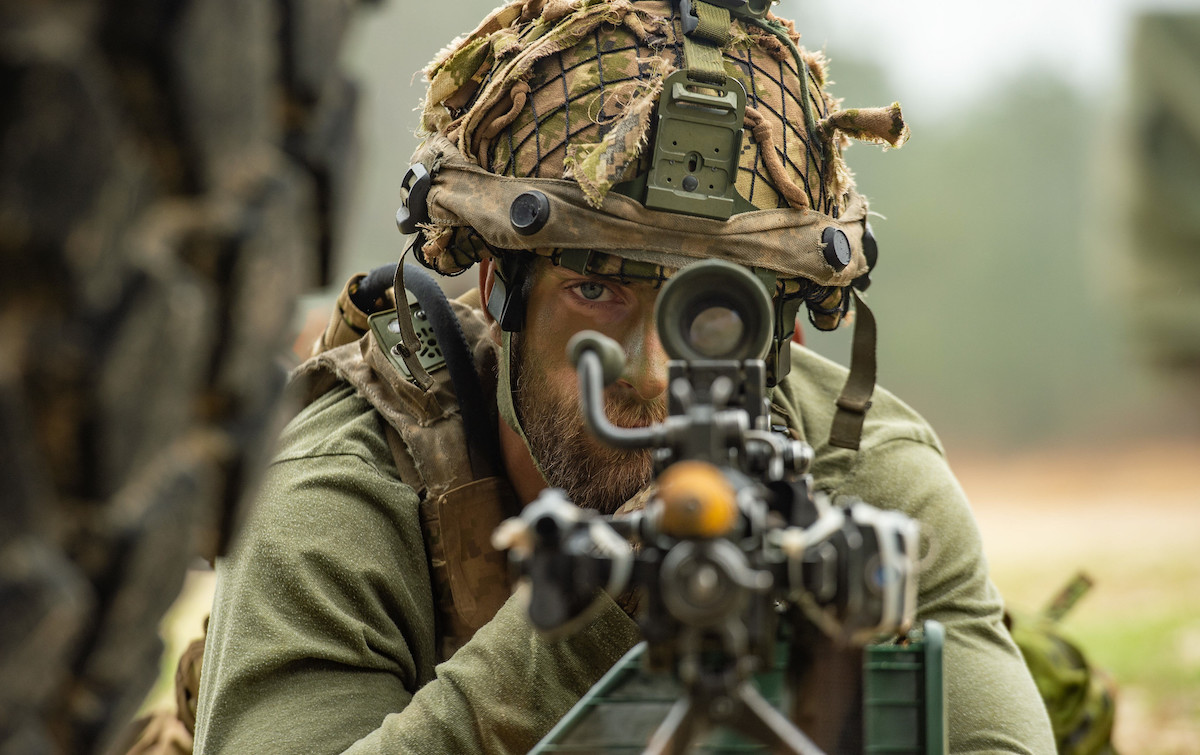 Watch and shoot! This week's favourite photo, shot by Corporal Sarah Morley, shows a member of the Canadian Armed Forces (CAF) hard at work during a training exercise at the Joint Readiness Training Center in Fort Polk, Louisiana.
CAF members were securing their objective during the offensive phase of the exercise, held on Feb. 23, 2022.
The CAF's deployment of around 500 members to Fort Polk in February was the largest international training exercise the Canadian Army had taken part in since the start of COVID-19.

Image courtesy of Canadian Armed Forces.