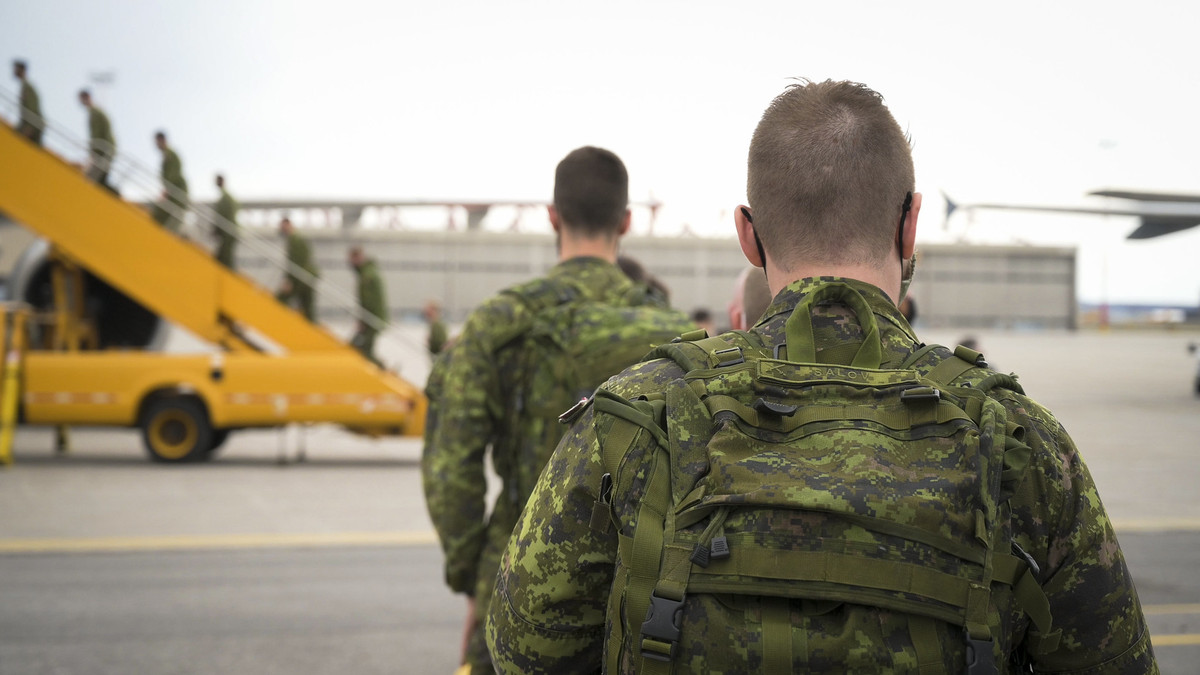 Shot by Corporal Tori Lake, this week's favourite photo features Canadian Armed Forces members boarding a CC-150 Polaris in Trenton, ON, bound for Poland.
The members, mainly from Kingston and Edmonton, deployed on April 15, 2022, on Operation Reassurance, Task Force Poland.
The departure is just one day after National Minister of Defence, Anita Anand, announced Canada's commitment to deploy an additional 150 soldiers to Europe to support the growing refugee crisis of Ukrainians fleeing from their war-torn country.

Over 4.6 million people have fled Ukraine to neighbouring countries since Russia invaded on Feb. 24 in the biggest attack on a European state since 1945.
The image is courtesy of the Canadian Armed Forces.