Virtual Women Leadership Roundtable
The fourth annual Captain Nichola Goddard Women in Leadership roundtable was held virtually on March 29.
Sponsored by True Patriot Love, the event featured more than 25 women in the Canadian Armed Forces (CAF) as keynote speakers and leaders of the virtual roundtables.
Vice Chief of the Defence Staff LGen. Frances Allen was the key speaker.
"I see Captain Goddard's legacy carried on by women at all ranks of our military. Women who are dedicated to building a better, more equitable world. Women who've shown incredible perseverance even in the most difficult moments," said Allen.
The 4th Annual Roundtable
During her keynote address, Allen offered insight into what makes a good leader, especially considering the challenging environment internationally and within the CAF.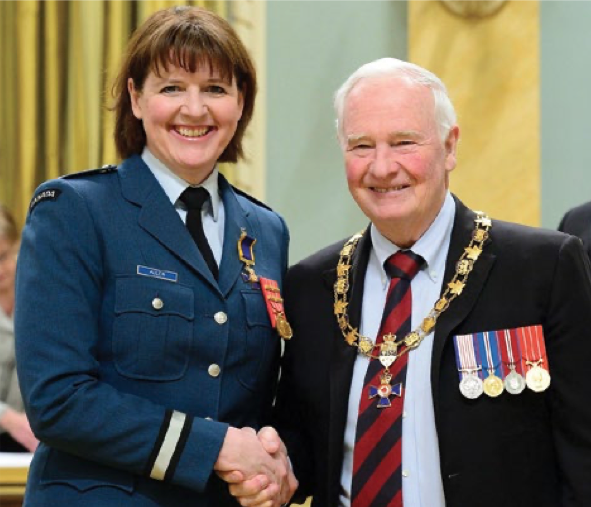 Allen shared, "There is no magic bullet or guidebook on how to excel in leadership under these complex and ambiguous conditions. But I would offer that the way forward needs at least the following three things:
You must have the competence and capacity to work towards an agreed outcome.
You must have a confident approach but humbly recognize that as you chart ahead, there may be unforeseen reactions in all of that complexity.
You must be open and be seen to be open to considering new ideas or concepts."
After Allen's keynote address, attendees were put into smaller breakout rooms to have roundtable discussions. The roundtable discussions drew parallels between the military and business landscapes and examined current challenges.
Specifically, the three themes for the roundtable were:

Finding your voice as a leader.
Retaining and attracting strong leaders.
Changing through innovation
The Captain Goddard Fund
The Captain Goddard Fund was started in memory of fallen soldier Captain Nichola Goddard. To date, the fund has raised almost $860,000 for programs supporting women from the military community and their families. Specifically, the fund supports programs and services that enhance the mental health and wellbeing of servicewomen, veteran women, and their families. It also promotes the quality of life and leadership skills of women who serve in the CAF, according to the True Patriot Love organization.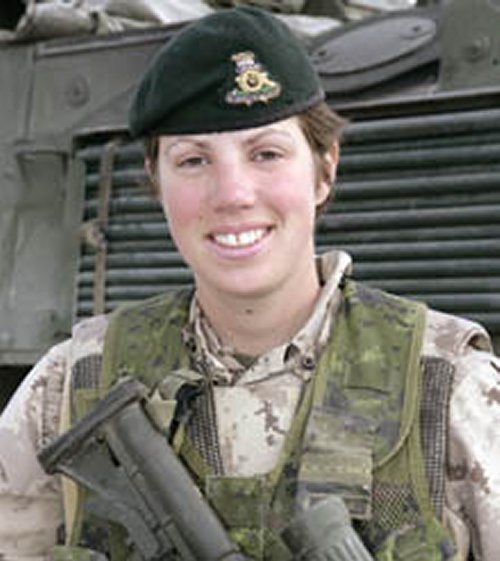 Captain Nichola Goddard
Capt. Nichola Goddard was the first female Canadian combat soldier killed in combat, and the 16th Canadian soldier killed in Canadian operations in Afghanistan.
Capt. Goddard joined the military out of high school and attended the Royal Military College.
"Nichola always believed she could help. It's what motivated her to join the military when a recruiter first visited her high school in Antigonish, Nova Scotia," said Katherine Rusk, sister of Capt. Goddard, in a letter for the event.
Capt. Goddard arrived in Afghanistan in Jan. 2006. She served as a member of Princess Patricia's Canadian Light Infantry as a forward observation officer at the time of her death.
"When we were growing up, Nichola's unrelenting tenacity always inspired me. As I got older, I realized that her drive wasn't a given. I realized that women across Canada and around the world regularly face discrimination and bias on the road to achieving their dreams. But Nichola always kept her drive, and it helped her lead her soldiers in Afghanistan," added Rusk.