Afternoon hike turns into life-saving event for Officer Cadet
See image information below. 
On March 26, Officer Cadet Craig Vollweiter was out for a hike with his friend in Lynn Canyon Park in North Vancouver when a young girl ran up to them frantically asking for help.
They could hear screams coming from the river, so they followed the girl towards the noise, "There I saw a woman holding a man by his shoulders and forehead. He was face down in the water, and you could tell that he wasn't responsive. That's where instincts kicked in, and I started to pull them out of the water. He wasn't breathing."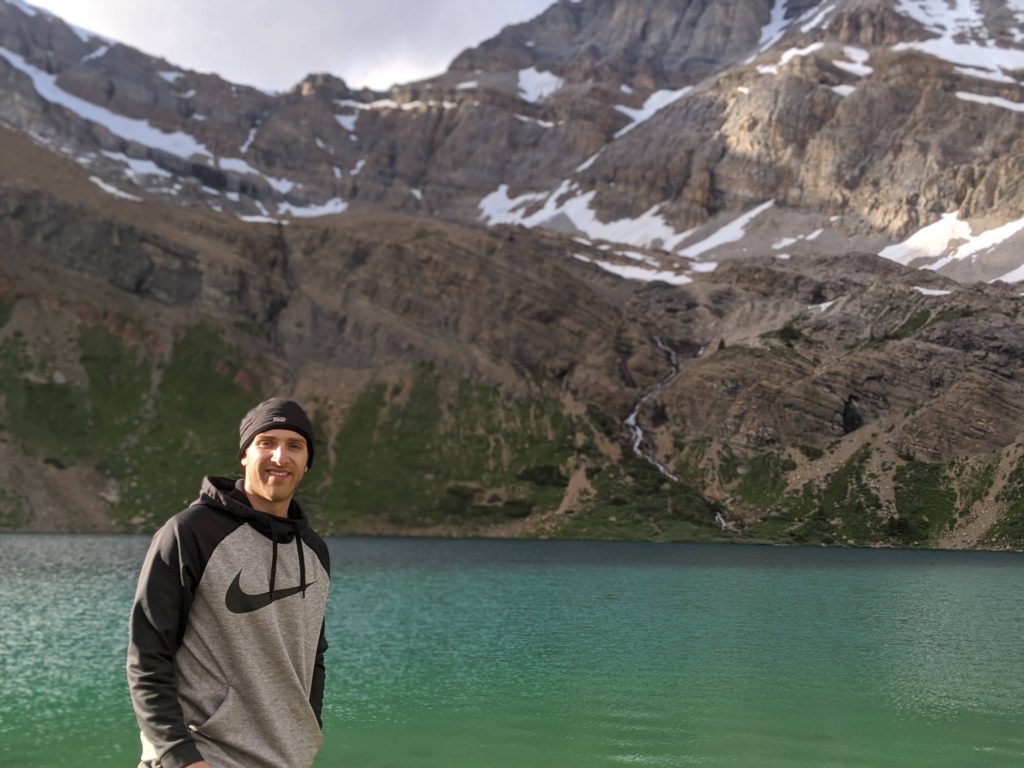 SHOWED UP ON THE SCENE
When Vollweiter showed up on the scene, he says it shocked him at first because when he met the girl on the boardwalk, he assumed that someone has twisted an ankle and needed help getting up.
He asked what happened, and the man's wife informed him that her husband slipped off a boulder he was standing on and hit his head before falling into the water.
"When I got the update from the paramedics a couple of days later, I was told that he had a cardiac arrest event," Vollweiter stated.
Once Vollweiter was able to get the man out of the water, he started CPR while his friend called 911. He said he had his first CPR training when he was 14, and this was the first time Vollweiter had an actual emergency that required this training.
KNEW WHAT TO DO
"There wasn't much thinking. I saw what was going on, and I knew what to do. Of course, being the first time I ever had a real emergency on my hands, I was kind of scared that he was not going to come out alive.
"There was a bunch of factors against him, and when I was doing CPR, the first 30 compressions I was thinking, 'I'm going to be here for a long time,' because we're taught that when you start CPR, you don't stop," he stated.
Vollweiter explained that Lynn Canyon is a very hard, difficult place to get emergency crews to. This knowledge made a lot of negative thoughts circle through his mind. Despite this, he kept going through the steps, and in the first three minutes, there was no change, and then the man began to breathe. The battle wasn't over yet, according to Vollweiter, as he stopped breathing again after 10 or 15 seconds.
He continued CPR and knew at that point that having the man sitting up wasn't going to be good enough. The gentleman needed to lie down, with more work to be done.
Vollweiter received help from another man who came from the path.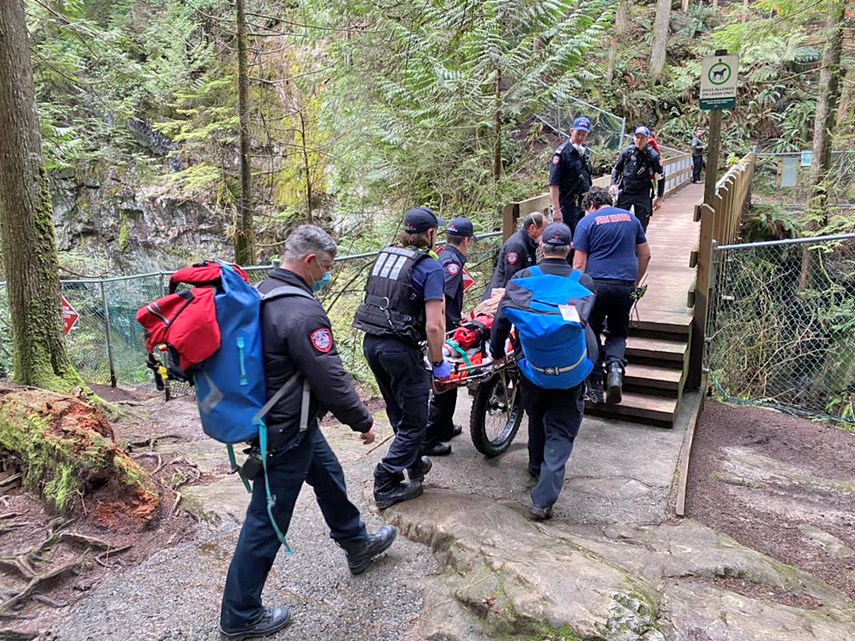 CRITICAL MOMENT
"That was a critical moment. I did need his help because I was trying to move this man, and I was having a tough time." They both pulled the man into a laying position and, "when we got him laying down and rolled onto his side, he immediately started to flush out water from his lungs. It was a great sign because I wasn't too sure how much water was in there," he said.
The man started to expel blood from his mouth, and Vollweiter said at that point he was thinking, 'I can't do anything about that,'" he commented.
He added, "There was no way for me to tell how bad the bleeding was."
While this was happening, another woman came down from the path to help with checking vitals and communication between the family and Vollweiter.

"After we moved the man, so he was laying down, she started rapid body checks. So just checking the fingers to see if blood was flowing."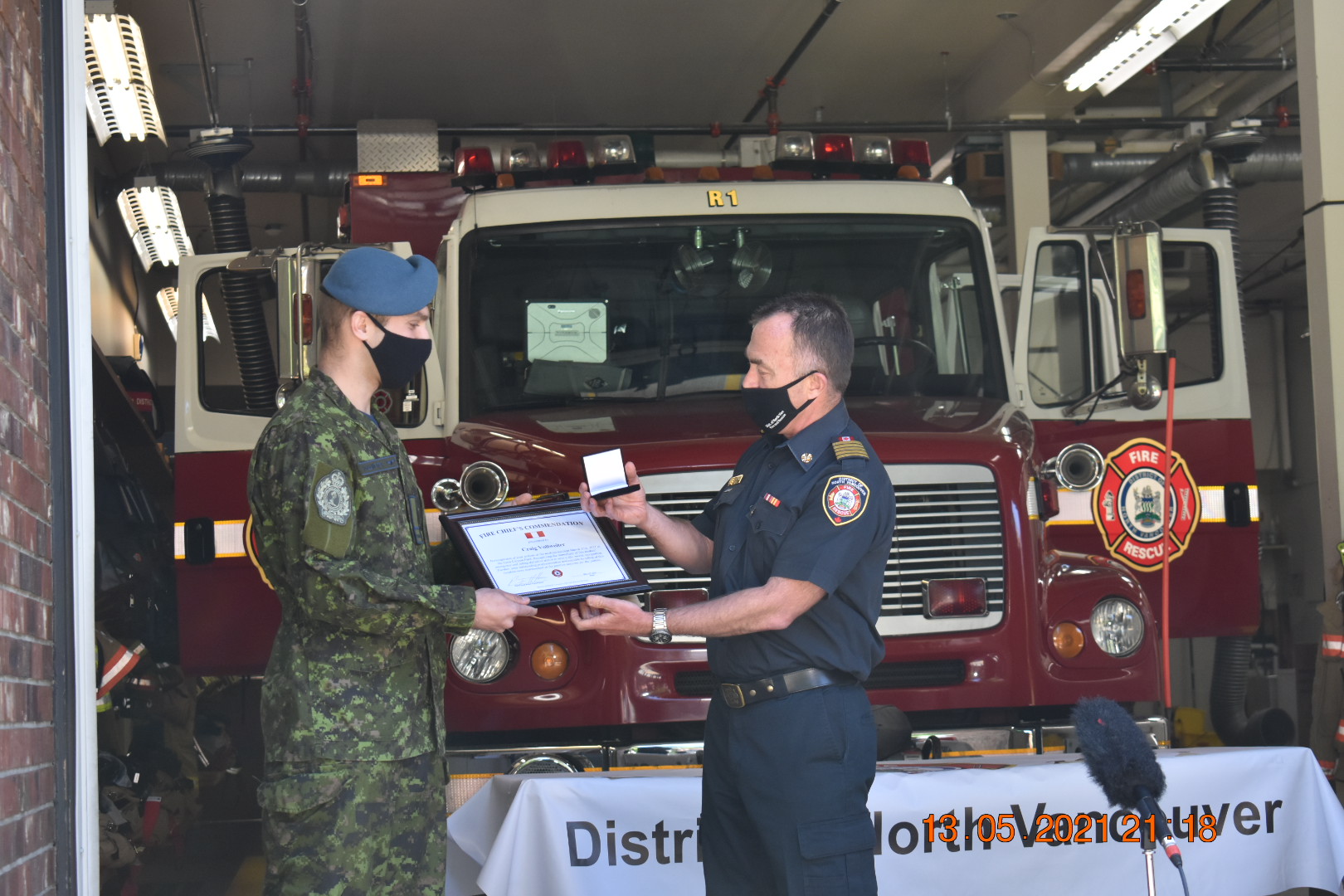 NEXT STEP IN PROCESS
The next step in the process was to make sure the man's airways weren't blocked. Vollweiter explained that sometimes the tongue can block the airways, so he put his fingers in the mouth and pushed down on the tongue, which seemed to have helped.
Once the bleeding stopped, they rolled him onto his back. He was breathing very shallowly, but as time went on, his breathing started to improve.
"I could sit back and relax just a little bit. We stabilized him, and that was the first moment of relief, but that was 20 minutes into this. There was, there was a lot of praying going on, and a lot of wishful thinking that he would make it all right."
EMERGENCY MEDICAL SERVICE SHOW UP
Twenty minutes after stabilizing the gentleman, an Emergency Medical Service team showed up. They arrived from two different locations, according to Vollweiter.
"When you arrive at the park, you've got the suspension bridge. That's almost the first thing you see at the park. Then because of COVID, the suspension bridge was closed. Where the lower parking lot is, you can take a hundred stairs down to the Canyon," he explained. They were over a full kilometre from the parking lots.
When EMS showed up, Vollweiter was relieved as he could step back and let them do their job. He pointed out all the help you can have in a situation like this is beneficial.
"The extra help, especially from the 911 operator as he was guiding me through some suggestions, was beneficial. I think without them queuing my memory, I would've missed a step or two."
He also highlighted the importance of having CPR training.
IMPORTANCE OF CPR TRAINING
"Nobody could help me with the CPR. I was gassed. My body was sore after the chest compressions as it's really hard work. If you do have other people around, have them help because your strength will tire, and are you going to be able to do it for 40 minutes?"
RECIEVED PRAISE
For his act of saving the gentleman, Vollweiter has been nominated for a St John's ambulance award and has received a lot of praise from the fire and rescue St. John's ambulance and his Chain of Command.
A letter from Brian Hutchinson, MA, CEM, ECFO Fire Chief, states that for outstanding actions to save a life, the District of North Vancouver Fire and Rescue Services are honoured to present him with the Fire Chief's Commendation.
"It's hard to believe that has happened to me. It happened so fast that it didn't really register, and even after my walk with my friend, I was just flabbergasted. All the recognition afterward, a lot of people saying congrats, and all the interviews made me realize I've done something pretty extraordinary here," he expressed.
Vollweiter just completed his first year at the Royal Military College of Canada.