CAF appoints new Directory of Military Prosecutions
In accordance with the National Defence Act, the Minister of National Defence appointed Colonel (Col) Dylan Kerr, CD, as Director of Military Prosecutions.
The appointment was announced in a CANFORGEN released on July 26, 2021, and the appointment was effective June 29, 2021.
Called to the Bar 2010
Col Kerr is a graduate of Queen's University (J.D.). He was called to the Bar of the province of Ontario in 2010. At the time of his appointment, Col Kerr was Deputy Director of Military Prosecutions.
According to the CANFORGEN, as Director of Military Prosecutions, "Col Kerr leads the Canadian Military Prosecution Service (CMPS) in providing advice and services in support of criminal and disciplinary investigations, screening charges, prosecuting before courts martial, conducting appeals before the court martial appeal court and the Supreme Court of Canada, and developing CMPS policy."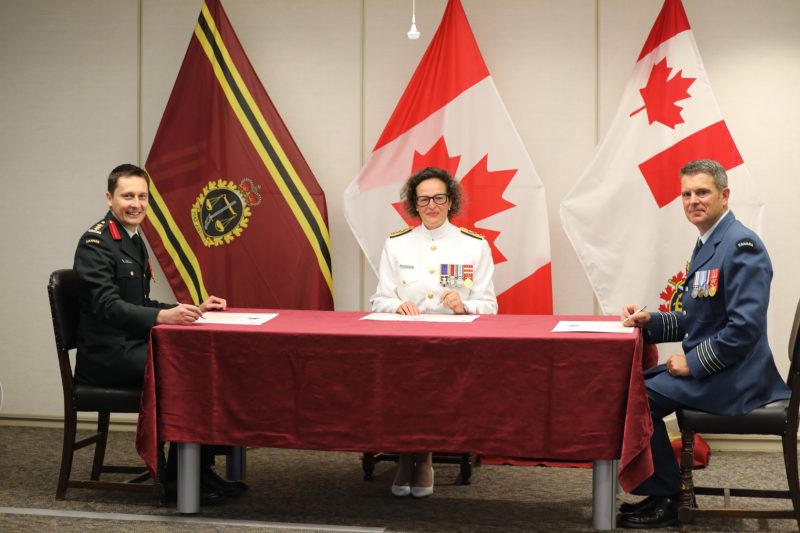 About CMPS
CMPS is a special establishment within the Canadian Armed Forces (CAF). It exists to look over cases referred for court-martial, decide which cases should proceed, and prosecute those in the courtroom.
The start of the CMP came from the changes made to the National Defence Act after the 1997 Report of the Special Advisory Group on Military Justice and Military Police Investigative Services, led by the late Chief Justice Brian Dickson.
As noted on the Government of Canada website, this group of people recommended that the court-martial prosecution process be separated from the Chain of Command. As a result, the new service was stood up on 1 September 1999.

The motto of the CMP's mission is Ordo per Justitia – Discipline through Justice. In line with their motto, the responsibility of this organization is handling cases in a fair, fast, and accessible manner.
Trained Legal Officers
The Government of Canada website makes it clear "the men and women of the CMPS are trained legal officers who review court-martial cases referred to the service."
The CMPS decides if there is a reasonable likelihood of conviction and whether it is in the public interest to move forward after looking at the evidence. If the case does move forward, it is referred for court martial. Anywhere the CAF operates is suitable for a court martial to take place.
Represents the Interests of the CAF
If there is an appeal from a decision at court-martial, the website states, "a CMPS officer represents the interests of the CAF before the Court Martial Appeal Court, a body of civilian judges drawn from the superior courts across Canada, and in conjunction with the Department of Justice, before the Supreme Court of Canada."
In addition, CMPS personnel give legal advice to the CAF National Investigation Service on search warrants, appropriate charges, and other legal needs of investigations.