From gunner to  award-winning millionaire: former member finds success
From a military gunner to an award-winning millionaire, former Canadian Armed Forces (CAF) member Lorenzo Escobal's story is a truly inspiring one on how handwork paves the way for future success. 
After immigrating to Canada in 2002, Escobal worked hard to achieve the success he enjoys today, starting by joining the CAF at the age of 17.
Escobal was the youngest member at the 32nd Canadian Brigade, an Army Reserve Formation headquartered in Toronto when he joined in in the fall of 2009. 
Serving as an artillery gunner, Escobal recalls spending his weekends on courses or exercises while studying full time towards a Bachelor's degree in marketing. At the age of 18, he also founded Inception Automotive Detailing, which he worked on during the weekends he was not on course. 
In the summer of 2013, Escobal, who had spent summers previously at different bases for exercises, found his summer free from any military courses or training. He used this time to focus on his business, and by the end of the summer Inception Automotive Detailing had grown exponentially.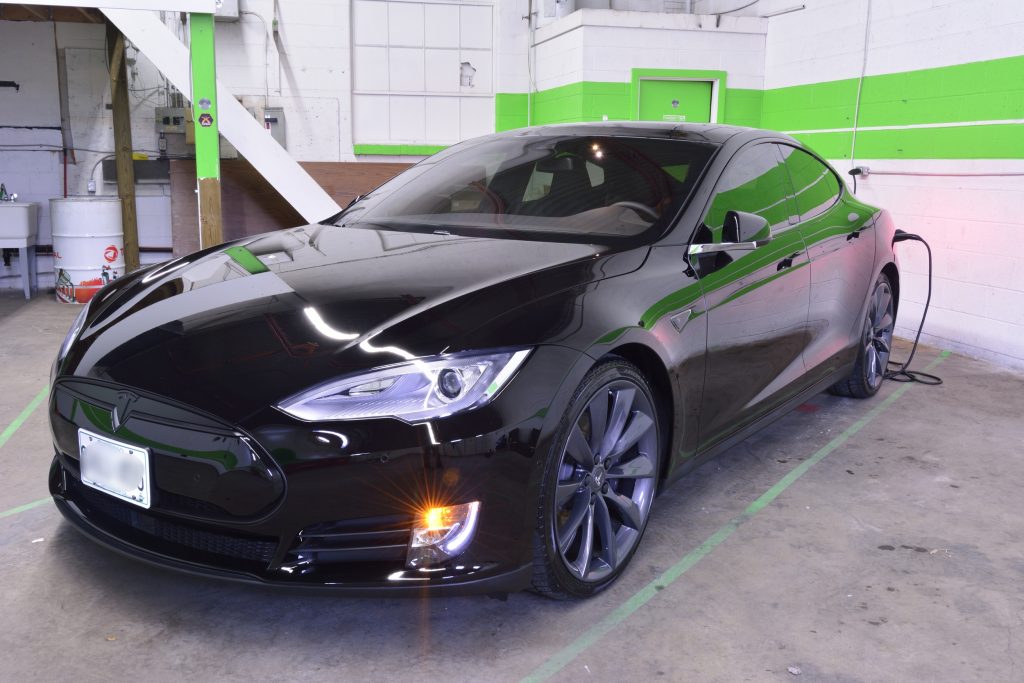 At this time, Escobal decided to leave the military to focus 100 per cent of his efforts to studying and his business. 
Today, Inception Automotive Detailing is renowned across the entire Greater Toronto Area and beyond for its excellent detailing work. In 2014, the company was awarded the 2014 Readers Choice Award by the Mississauga Business Times. 
The professional detailing company, located in Oakville, works with high profile individual clients and companies to make cars look new again. They also work with dealerships to detail vehicles before they are delivered to a customer. 
The company also offers speciality services to owners looking to maintain their cars well into the future.
"Some owners like to invest money into their cars where they want to protect their cars for longterm use. There are owners that want to make sure their cars look at their best for longterm ownership," commented Escobal. 
Some of Escobal's clients have included Google, Tesla, various celebrities, and some of Canada's wealthiest. 

Because the company works with luxury and exotic cars only, Escobal has to be discreet about the location because, at one given time, the vehicles in his shop can be worth millions. 
Thanks to his booming business, Escobal made his first million at the age of 25. He credits his experiences in the military as highly useful in the business world.
"There are many times I can transfer the skills from the military, especially when it comes to stress and working in high-pressure deadlines," said Escobal. 
Escobal's work now goes beyond his business. He has become a public speaker, giving his first TEDx Talk last year in Brampton, ON. He also works alongside several high-profile families for charitable causes. 
For any military member looking to jump into the entrepreneurial world, Escobal recommends not to be afraid to take a risk. 
"We're trained to take risks. We're running into the face of danger compared to others. They would be running away.
"From a military background, when you move into the business world, don't be afraid to make decisions. Regardless of the outcome, it's a learning lesson, and you adjust accordingly," advised Escobal. 
Looking towards the future, Escobal hopes to now give back to the military community and is looking to help military members transitioning out.