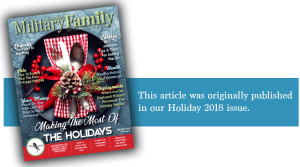 Join us for over the next 12 days as we present the 12 Days of Cookies. Whether you bake them yourself or partake in a Christmas cookie exchange, these recipes will have you and your guests wanting more!
Maybe it's time to start a new holiday tradition with your family by trying a new recipe or adding a new treat to your sweets tray or maybe you just want to make them all for yourself!
Indulge in these new and classic holiday staples that feature peanut butter blossoms, snickerdoodles, and thin mint cookies. They are sure to please everyone around the dessert table!
Simply click on the image to view the recipe. 
1st Day of Christmas Cookies
12 Days of Christmas Cookies: Raspberry Pistachio Linzer Cookies
2nd Day of Christmas Cookies
3rd Day of Christmas Cookies
4th Day of Christmas Cookies
5th Day of Christmas Cookies
6th Day of Christmas Cookies
7th Day of Christmas Cookies
12 Days of Christmas Cookies: Soft Molasses Cookies
8th Day of Christmas Cookies
9th Day of Christmas Cookies
12 Days of Christmas Cookies: Cream Cheese Stuffed Red Velvet Cookies
10th Day of Christmas Cookies
11th Day of Christmas Cookies
12th Day of Christmas Cookies