Strengthening Canada's abilities in the North: Operation Nanook
About 250 Canadian Armed Forces (CAF) personnel took part in Operation (Op) NANOOK 2021 from August 3 to September 12.
The operation was executed in various communities along the Northwest Passage and the Davis Strait.
According to a press release from the Department of National Defence (DND), the CAF conducted activities designed to exercise Canada's defense and secure Canada's northern regions. The CAF conducted these activities alongside northern partners and allies.
"As competitors seek to bolster their presence and increase military operations in the Arctic, we must remain vigilant – ready to protect our nation and to deter, deny and defeat potential threats. Our nation is no longer a geographic sanctuary," Vice-Admiral Bob Auchterlonie, Commander, Canadian Joint Operations Command, stated. "There is increasingly more competition in the air, on land and at sea. Op NANOOK prepares us to anticipate, adapt and act across these domains in defence of Canada and North America."
Strength in Challenging Environments
In addition, Operation NANOOK is designed to strengthen the Canadian Armed Forces' ability to operate in challenging environments while improving the readiness of all participants.
Through land, air and maritime presence activities, to maritime domain defence and security exercises, the CAF worked with other government departments and agencies, and domestic and international partners to enhance collective abilities to respond to safety and security issues in Canada's North.
Op NANOOK consisted of three prominent operations. DND listed them as follows:
Op NANOOK-TUUGAALIK: Davis Strait, August 3-10: A maritime defence domain and security exercise off the coast of Labrador and Baffin Island, designed to assist the CAF in building capacity in Canada's northern regions.
Op NANOOK-TATIGIIT: Davis Strait, August 10-15: An interagency territorial exercise engaging other government departments and agencies to respond to a major incident in the North.
Op NANOOK-NUNAKPUT: Northwest Passage, August 9 – September 12: A series of presence activities along the Northwest Passage to demonstrate Canada's capability to deploy forces in the Arctic and build the CAF's domain awareness of the region.

"Common to all NANOOK operations is the strengthening of the CAF's knowledge of Canada's Arctic, and the opportunity to reinforce relationships with federal, territorial and Indigenous partners – a key component of Canada's defence policy, Strong, Secure, Engaged," the press release also informed.
This year's operation included Regular and Reserve Force personnel from all environments of the CAF, other Government Departments and Agencies, and domestic and international partners.
On the Ground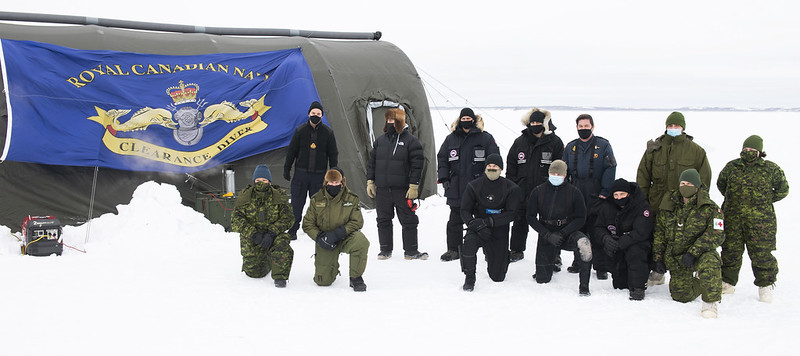 Presence patrols along the Northwest Passage Soldiers were done by soldiers from 1 Canadian Mechanized Brigade Group and Canadian Rangers from the 1st Canadian Ranger Patrol Group. Interoperability activities were also conducted by both groups, along with the Royal Canadian Navy (RCN).
In the Air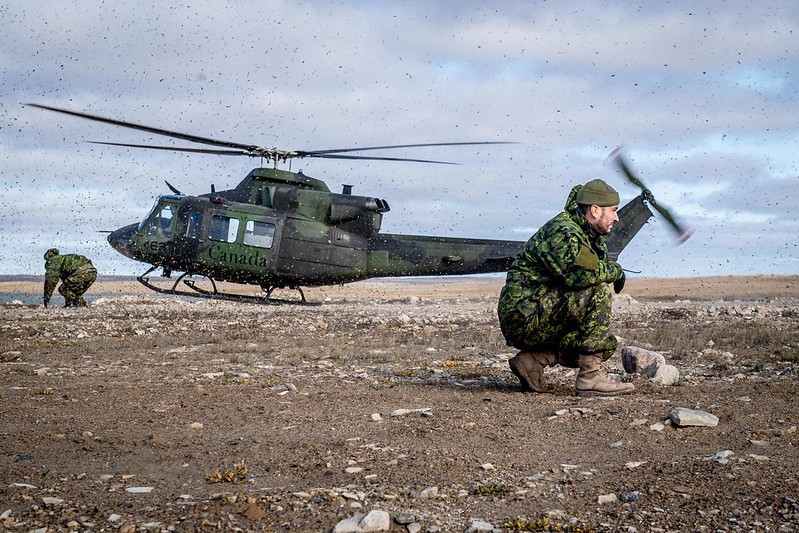 The CC-130J Hercules transported troops, supplies, and equipment to Resolute Bay. The press release also noted that the CC-138 Twin Otter deployed to several locations, providing local air transport.
Navigating the Seas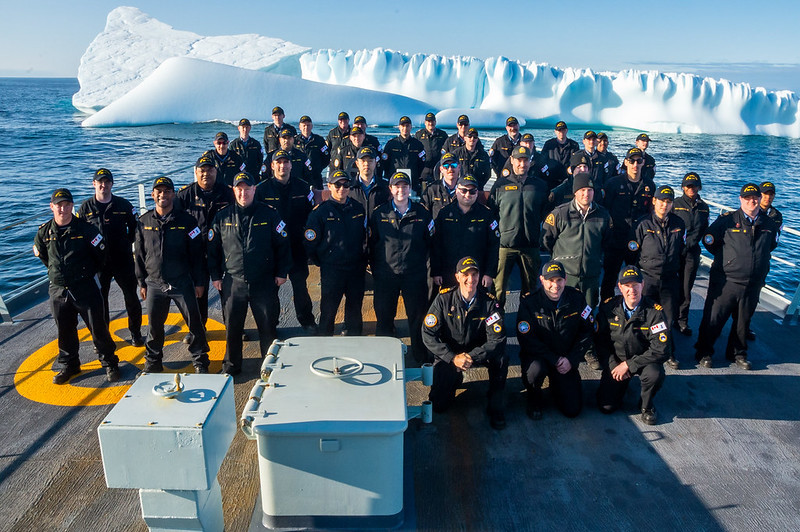 The RCN deployed Her Majesty's Canadian Ships (HMCS) Goose Bay and Harry DeWolf to do maritime presence patrols and reconnaissance, and to rehearse maritime response practices and procedures with northern partners from the Canadian Coast Guard, and the United States Coast Guard.
"Of note, this deployment also marks the first time HMCS Harry DeWolf, Canada's first Arctic and Offshore Patrol Ship, has participated in Op NANOOK and marks the beginning of its four-and-a-half-month circumnavigation of North America, including a transit through the Northwest Passage," as stated in the press release.