Chief of Defence Staff Announces 15th CAF Chief Warrant Officer
Chief Warrant Officer Bob McCann has been appointed as the 15th Canadian Armed Forces (CAF) Chief Warrant Officer, announced the Chief of Defence Staff on Thursday.
McCann was chosen following a stringent selection process, which included new elements as part of the revamped General Officer/Flag Officer selection process.
CFCWO is a position created by the CDS to assist the CDS in his duties and advise him on all issues relating to non-commissioned members. The post was created in 1978.
"I extend my congratulations to CWO McCann on his appointment, thank him for his willingness to serve in this capacity, and look forward to having him as my trusted advisor and fire team partner," stated Gen. Wayne Eyre, Chief of Defence Staff, in a special message issued March 16.
Revamped Selection Process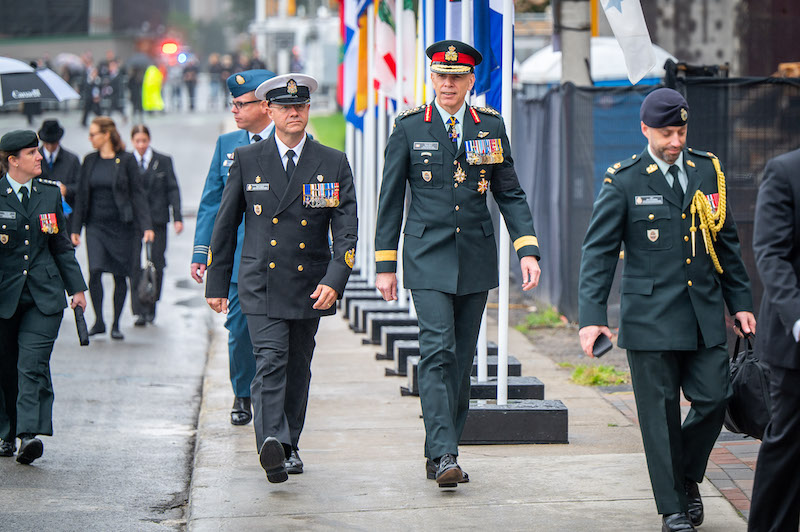 According to the message from the CDS, McCann was chosen after an "objective and transparent in line with improvements that have been implemented within the General Officer/Flag Officer selection."
According to the CDS, this year's selection process included "psychometric tests to evaluate character, leadership, and general cognitive ability; a file review scored against objective criteria; a proactive disclosure and background checks; a panel interview; personal conflict of interest interview; and a multi-rater 360-degree assessment."
The selection process, according to Gen. Eyre, "required difficult choices" with so many strong candidates applying for the position. As a result, the field was also widened for candidates, with the application extending to those who went beyond those in Command CWO/CPO positions.
"I would like to congratulate each of the applicants for their interest in the position and their impressive career accomplishments to date. Their continuing service to the CAF and to Canada is greatly appreciated," said the CDS.
A Distinguished Career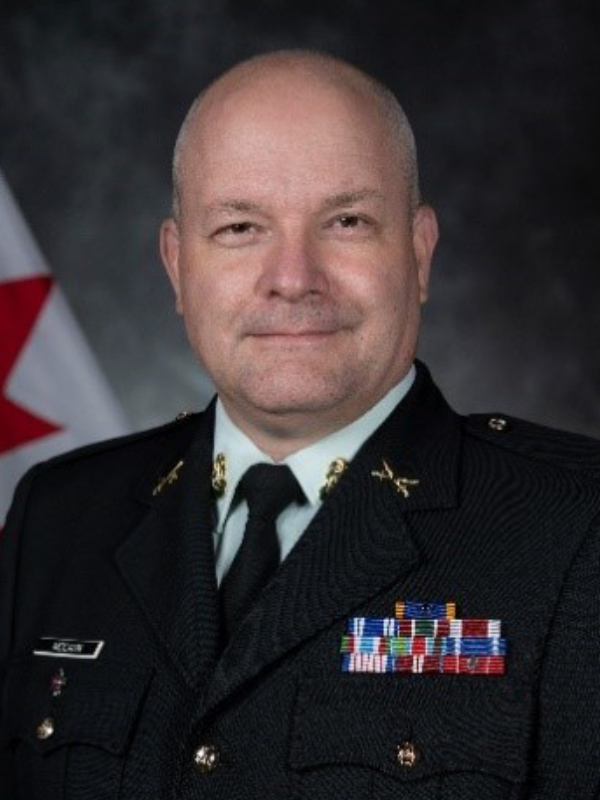 CWO McCann's career with the CAF began in 1983 when he joined Squadron 725 Massey-Vanier Air Cadets. A few short years later, in 1989, he enrolled in the CAF as a Mobile Support Equipment Operator.
Over the course of more than 30 years in the CAF, McCann acquired a great deal of quality experience. He has deployed to Croatia, Bosnia and Herzegovina, Afghanistan, and Iraq.
He was promoted to his current rank in 2008 and has since served as the Unit CWO with the Canadian Forces Support Unit (Europe) in Germany, Formation CWO for the Canadian Forces Recruiting Group and the Military Personnel Generation Group, Group CWO for Assistant Deputy Minister (Information Management) and most recently as the Command CWO for Chief, Professional Conduct and Culture, according to the CAF.

CWO McCann is also a graduate of the Joint Warrant Officer Advanced Course (JWOAC) from the New Zealand Staff College and is a member of the Partnership for Peace Consortium, according to his biography.
He became a Member of the Order of Military Merit in 2012 and was awarded the Meritorious Service Medal in November 2019.
Now appointed in the senior-most non-commissioned position, CWO McCann will be an important figure in the CAF, serving as a voice for all non-commissioned members.
He will replace Chief Petty Officer 1st Class (CPO1) Gilles Grégoire.
Thirty-Six Years of Service Coming to a Close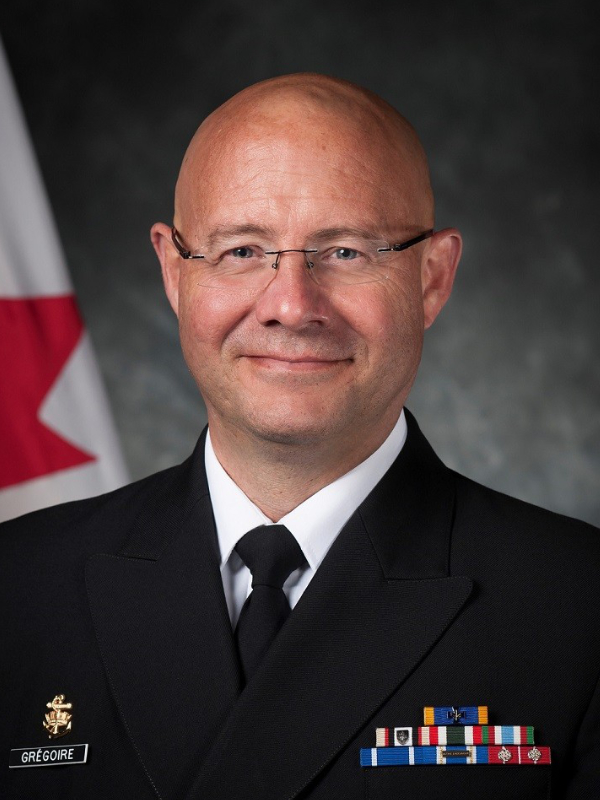 CPO1 Gregoire will retire this year after 36 years of service in the CAF.
He joined the CAF in 1986 as Naval Weapons Technician and, over the course of his career, has served aboard HMCS Terra Nova, Yukon, Mackenzie, Annapolis, Fraser, Halifax, Ville de Québec, St John's, Toronto.
Immediately before the role as CAF CWO, Gregoire served as the Canadian Joint Operations Command Chief Warrant Officer.
He has been serving in his current role since Sept. 2020. CPO1 Gregoire will be retiring on May 17, 2023.
"I would also like to thank CPO1 Grégoire for his tremendous service to the CAF and Canada throughout his career and in particular, his commitment and dedication as the current CAF CWO, and wish him all the best in retirement," noted the CDS in his statement.
Canadian Armed Forces Chief Warrant Officer (CAFCWO)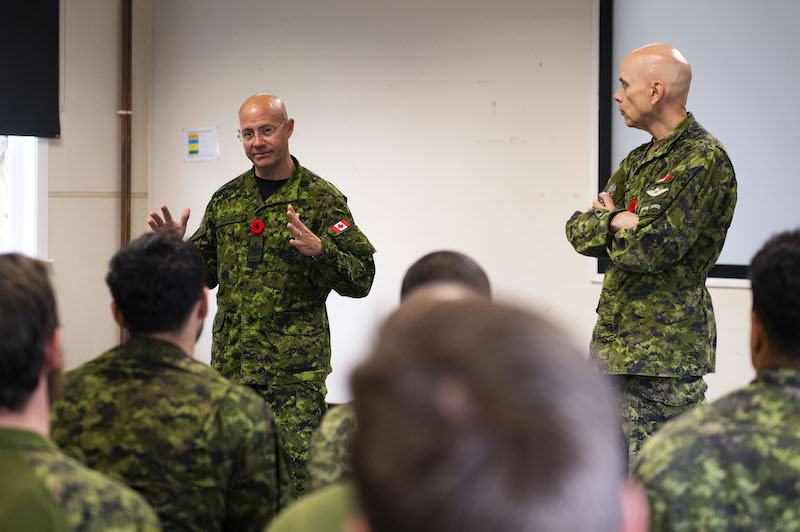 CFCWO is a position created by the CDS to assist the CDS in his duties and advise him on all issues relating to non-commissioned members. The post was created in 1978.
The CFCWO holds the substantive rank of Chief Warrant Officer (Army or Air Force) or Chief Petty Officer 1st Class (Navy). Even if the incumbent is a Chief Petty Officer, the appointment title does not change.