HMCS Calgary crew sets record for largest-ever heroin interdiction
Since January 25, the 250 personnel aboard Her Majesty's Canadian Ship (HMCS) Calgary have been separated from their families while deployed for six months on Op ARTEMIS and Op PROJECTION.
Commander Meghan Coates, Executive Officer (XO) HMCS Calgary, explained that being deployed brings out a lot of mixed feelings.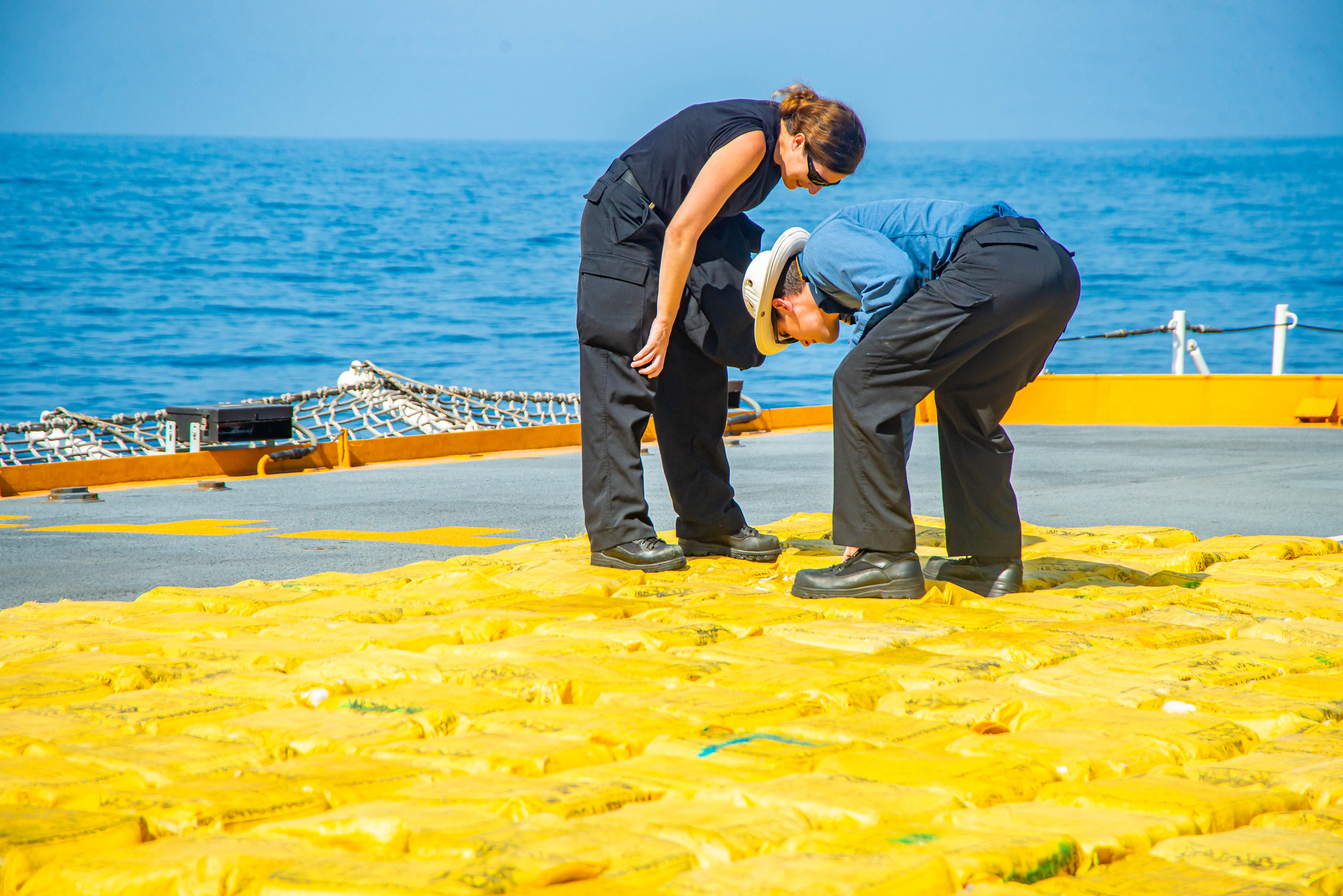 Mixed Emotions While Deployed
"On the one hand, I miss my family tremendously and realize our sons are growing up so fast, but on the other hand, I am very excited and proud to be deployed with such an amazing team," she said.
She said she keeps in contact with her family through email, phone calls, and FaceTime when she has the chance.
"It is difficult with the timezone change and the quality of the wifi onboard. Calling allows me to be present for small moments such as saying goodnight or good morning or just saying hi while they have a break during school hours. We are often exchanging pictures via email or text message, and this helps us stay closely connected," she added.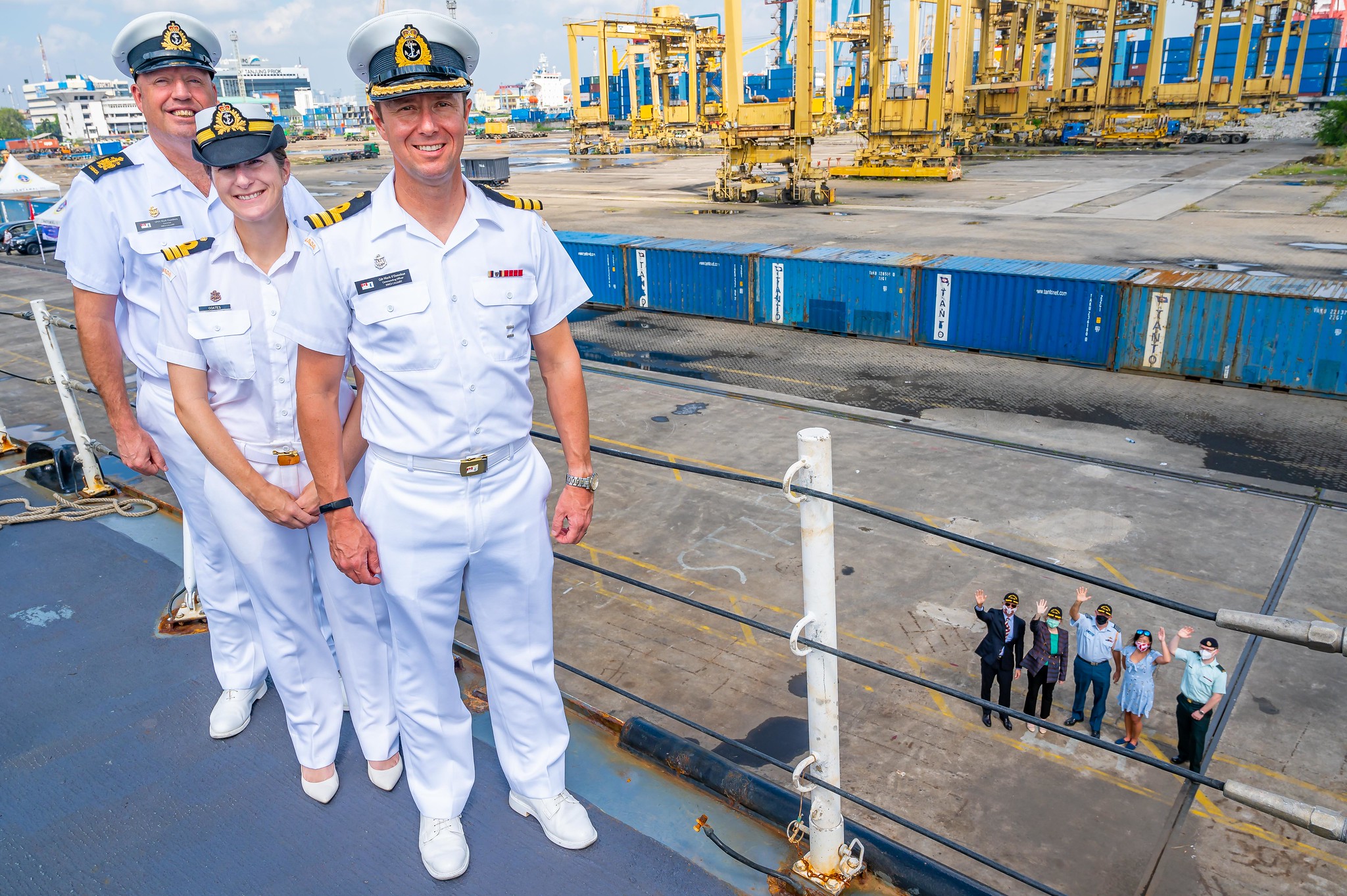 HMCS Calgary Returning Home in September
HMCS Calgary will return to Esquimalt at the beginning of September, and the majority of the personnel are regular force and some reservists.
With a focus on disrupting illicit smuggling in the Middle East, Op ARTEMIS is a drug interdiction operation. HMCS Calgary is working with the 34-nation Combined Maritime Forces (CMF) and Combined Task Force 150 on this operation. This smuggling usually involves illicit narcotics that are used to fund regional criminal and terrorist organizations.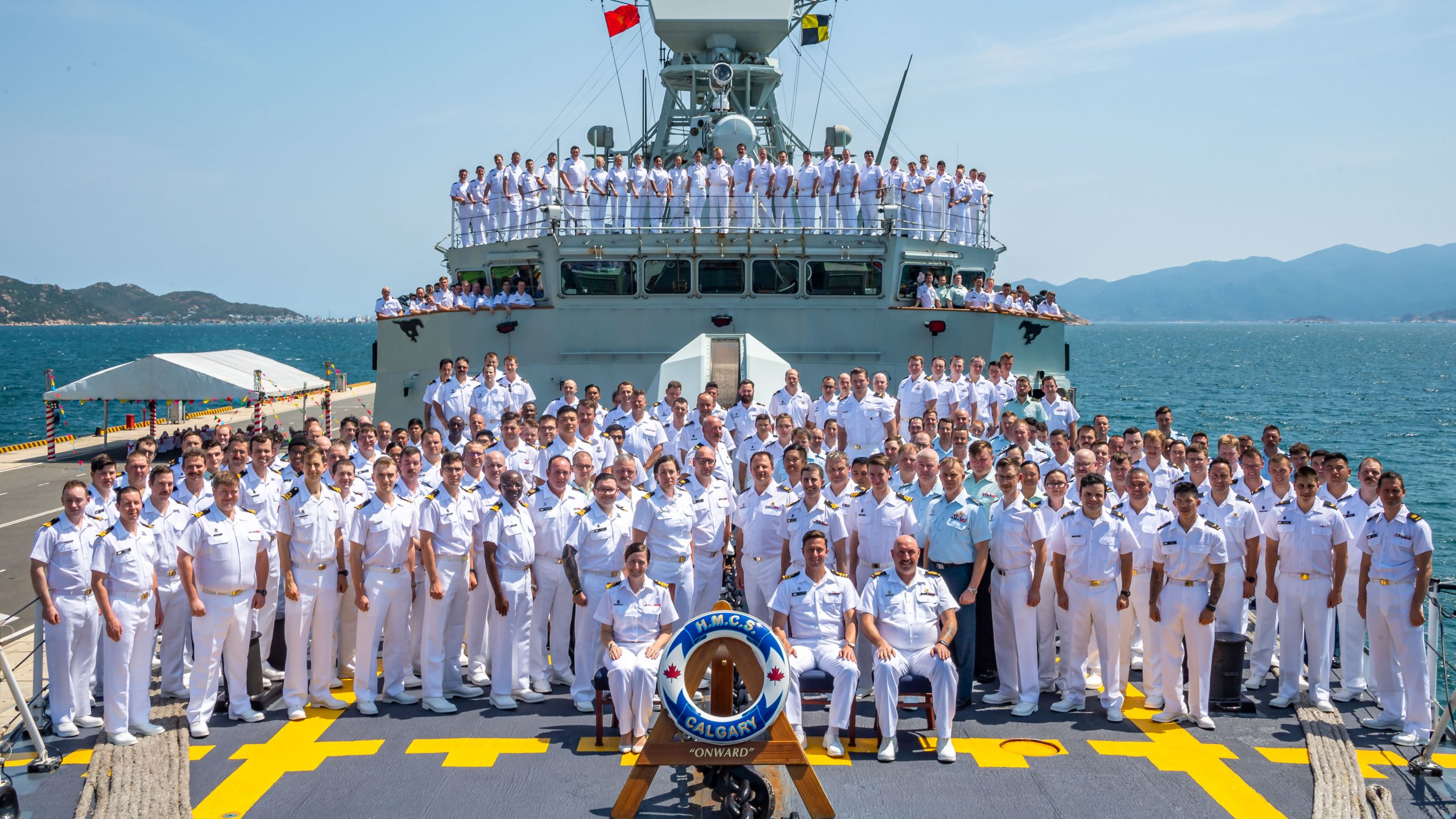 Patrolling off the Coast of Oman
HMCS Calgary has been patrolling off the coast of Oman.
"We search, identify, and conduct boardings of potential drug smuggling small vessels. When we are not doing boardings, we are gathering information about vessels in the area, and occasionally, we conduct cooperative deployments (short exercises) with ships from partner nations like the United States," the commander explained.

Keep Moral Up
Coates is the second in Command of the ship working for the crew and CO of Calgary, "to make sure that morale is good, routines are followed and that everyone has a safe working environment onboard. I'm rarely at my desk in my cabin working on my computer. I'm usually walking around to see how everyone is doing and to ensure everyone has the opportunity to ask me questions," she said.
During this deployment, Coates mentioned that they broke the record for the largest heroin bust and the most successful drug interdictions in Combined Maritime Forces history, making it one of the biggest highlights of the deployment. She also noted that the ship's transit through the Spratly Islands was another interesting moment.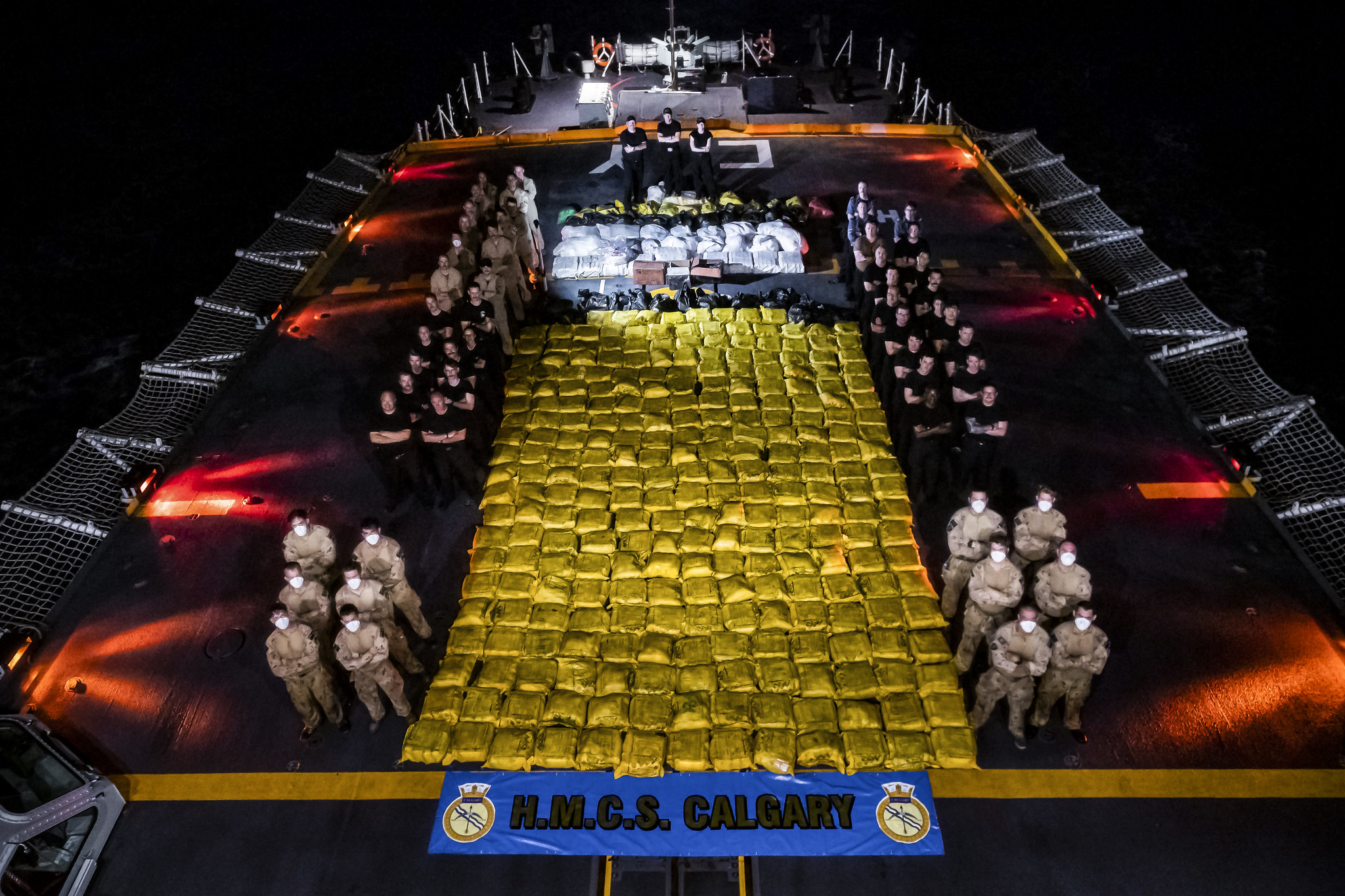 COVID-19 Restrictions
COVID-19 has made things a lot more difficult from an operational standpoint. In addition, the mental health of the sailors has been impacted by the inability to go ashore while in a foreign port, according to Coates.
"Some ports we are able to get jetty space so that everyone can stretch their legs, but for other ports, we are not allowed to step foot off the ship unless it is for official business. Most people would like a quiet space away from others to decompress for a bit, which can be difficult to do sometimes. We do the best we can within the rules of each port visit," she added.
In terms of the mission itself, Coates said it's business as usual. However, COVID-19 has created some changes in the way business is done: wearing masks and conducting decontamination procedures during boardings, but they are still able to do the work they set out to do.
About Commander Coates
Coates grew up in St. Stephen, NB. She has served in Halifax NS, Victoria BC, and the National Capital Region, Ottawa, ON. Since July 2020, she's been on Imposed Restriction (IR) while her family stays in Ottawa. They will be moving to Victoria, BC, this summer, and "I cannot wait to be reunited with them," Coates said.
Coates was part of a covert drug interdiction operation in 2006, where she circumnavigated the world in Calgary in 2008, attended the US Naval War College in 2017, and now on HMCS Calgary, she was part of the team that set the Operation ARTEMIS record for largest-ever heroin interdiction and most seizures by any ship on the operation.