Highway of Heroes Tribute Ride 2022
As a show of respect for fallen military members and currently serving Canadian Armed Forces (CAF) members, hundreds of people in Nova Scotia participate in the Highway of Heroes Tribute every year.
The fifth annual Tribute will take place this year on Aug. 20 in Dartmouth, NS.
"NS dedicated various parts of the highways in honor of our Veterans, but that was it. Nothing has ever been done to continue the respect. People in Nova Scotia cannot easily attend the ride in Ontario, so an act of remembrance was made here to pay tribute," said MCpl. (ret'd) George Anthis CD, a former member of the Canadian Army and founder of the Highway of Heroes Tribute.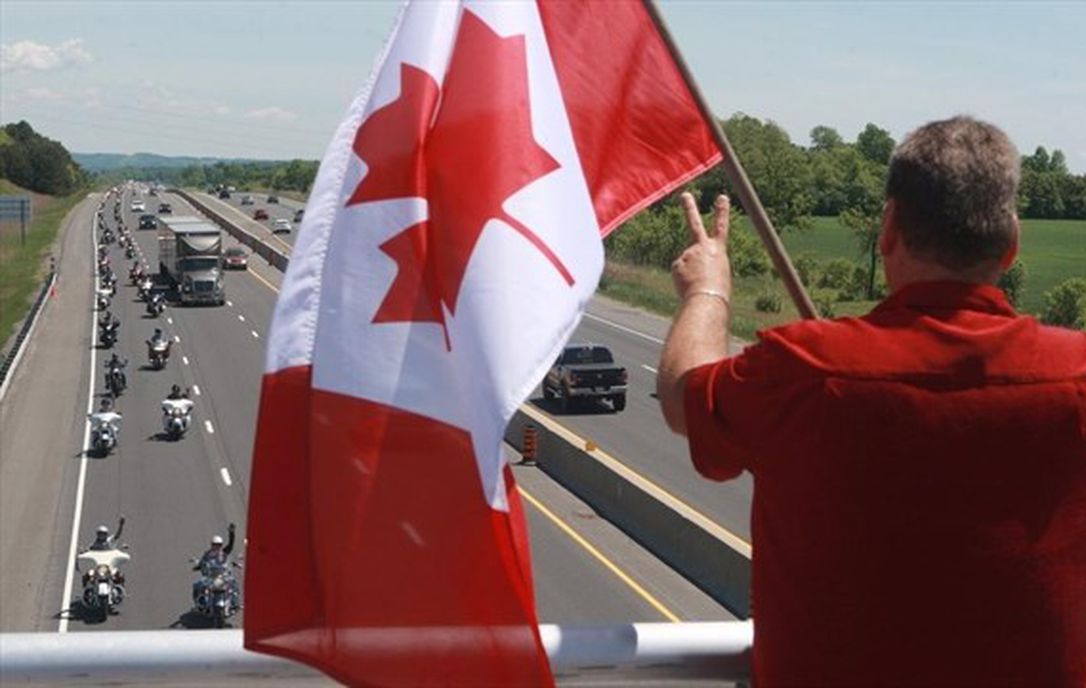 The 2022 Highway of Heroes Tribute
This 120-minute ride takes riders around Dartmouth to pay respects to CAF members, Veterans, police, firefighters, and EMS.
More than 300 riders are expected to participate in this year's event. The event is open to the general public and all forms of transportation. According to Anthis, the event included people on two, three, and four wheels.
"This ride is very emotional for who attend the ride as well as those who just come out to see," said Anthis.
The Tribute will start at 10:30 at the Value Village in Dartmouth, N.S., and after a safety briefing and prayers, the riders will depart at noon. The route concludes at the PowerCenter in Truro. There is no registration fee to attend.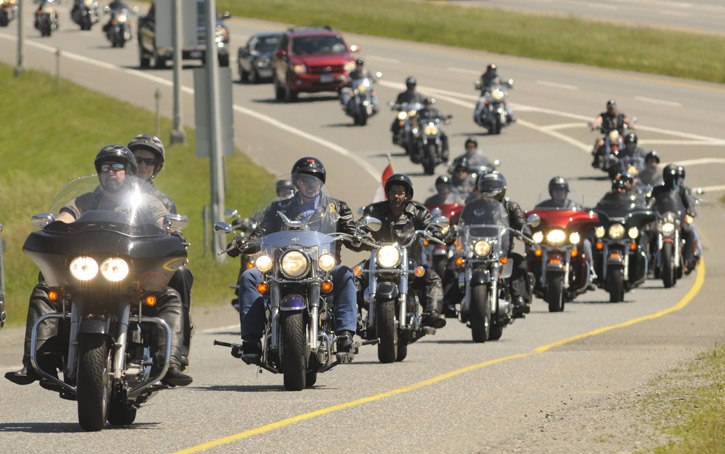 Spearheading an Event of Respect
Five years ago, Anthis desperately wanted to attend the Ontario Highway of Heroes Ride. This decade-old event pays tribute to fallen members of the CAF and currently serving members. However, Anthis was unable to travel to Ontario because of various commitments.

"I was struggling to find a way to honour friends that I have lost over the years from overseas and domestic events. Being a full-time single parent of two children, I was not able to ride to Ontario to participate in the ride up there. So I thought I'm going to create one here," commented Anthis.
Grown Exponentially
Since its inception five years ago, the ride has grown exponentially from 56 riders in its first year to more than 300 people expected to attend and participate this year.
"As each year came, more riders and cars showed up, as well as community support and visitors just to see and meet Veterans and current serving members as well to pay respect to their own lost but not forgotten family and friends," noted the former CAF member.
A Community of Volunteers
Anthis plans the event every year, almost immediately following the ride's conclusion. According to the Highway of Heroes Tribute founder, he plans for any financial costs himself, asking for no monetary donations from anyone. If anyone asks, he says, Anthis directs them to organizations that support the military or other first responders.
However, a community of people rallies behind Anthis every year, volunteering their time.
These organizations and businesses include:
HRM Police, Truro Police, and NS RCMP – provide traffic services and escorts from start to finish.
Millbrook First Nation Chief Bob Gloade and Band Council – permission to use destination
Tim Hortons, Power Center location – providing free coffee and Timbits at destination
Privateers Harley Davidson – support vehicle and trailer in case of a mechanical challenge
Freedom Cycle – also coming along with a support vehicle
Liberty CC – also volunteering a support vehicle
Value Village, Dartmouth Gate – use of parking lot for start/staging area
Royal Canadian Air Force C140 Crew for a Fly Past