Engaging historical fiction books sure to entertain
I recently read and enjoyed a historical fiction story, specifically a mystery. I spotted the lovely cover on the library shelf, and the book description hooked me. So with that, I decided I needed to share it along with some other fantastic historical fiction stories available – both recent and older books.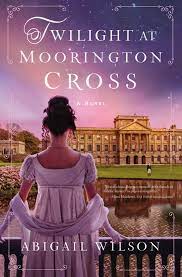 The story in question was Abigail Wilson's Twilight at Moorington Cross Hall. I essentially picked it up because I thought the cover art was gorgeous. With the cover grabbing my attention, I glanced at the description. This is a case of you can judge the book by its cover. While it has an enticing cover and is technically a regency romance, it is actually so much more. It contains a tricky, intricately plotted historical mystery with a touch of gothic intensity and a fascinating central character. I couldn't put this book down. The story revolves around Amelia, a widow suffering from narcolepsy who was sent to a special mesmeric hospital by her late husband two years previously and has stayed there ever since. She has become close friends with the doctor who owns and runs the hospital and two of the patients. In an interesting twist, the doctor decides to leave everything to Amelia – provided she marries one of the two men he has chosen. Two problems arise: first that she may be falling in love with a man who isn't one of the chosen two. And second, the doctor is murdered the night after announcing his will. Now Amelia only has a month to decide who to marry and figure out what happened to the doctor. This is an excellent choice for anyone who enjoys mysteries, romance, or historical fiction.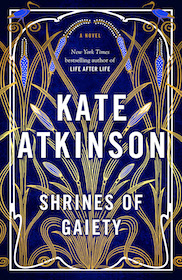 For a different take on historical fiction, Kate Atkinson's latest book, Shrines of Gaiety, shines a light on 1920s London and the glamorous nightlife in Soho. Niven, an influential figure in this world, is determined to help her children find success. But with success comes enemies, and while the nightlife is glamorous, it has a dangerous underbelly, and not everyone wants to see this family succeed. Atkinson sets up a beautiful, glittering world and a story that will pull the reader in and immerse them in a world gone by. This book is a fantastic choice for history lovers but also those who love twisted plots that keep them guessing.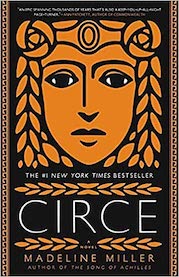 If historical mysteries or period pieces don't interest you, how about the retelling of an ancient tale? I love retellings of myths and fairytales, and Madeline Miller doesn't disappoint with her book, Circe. A retelling of the life of Circe, best known from the Odyssey, where Odysseus spends a period of time with her on her island. In this telling, we follow Circe's life as she discovers her power in witchcraft. First, she is banished for it when Zeus feels threatened and eventually when she faces the wrath of one of the most potent Olympian gods. Full of drama, family rivalries, intrigue, and love, this is a beautifully told story about a powerful and fascinating character.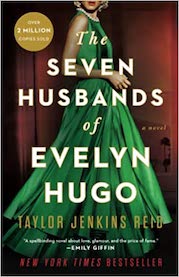 On a different note, the life story of a glamorous Hollywood figure can also be a lot of fun to read, and Taylor Jenkins Reid's The Seven Husbands of Evelyn Hugo does not disappoint. Little-known reporter Margaret Grant is shocked when famous actress Evelyn Hugo chooses her to tell Hugo's life story – and who would refuse such an opportunity? Hugo shares with Grant her story, from 1950s LA until she decides to retire in the 1980s, including the details on all seven of her husbands. Soon it becomes clear, though, that there is a rather tragic connection between Grant and Hugo. This is a fantastic tale of drama, forbidden love, and ambition. It is an excellent choice for anyone who likes a bit of glamour or drama in their books, as well as those who enjoy reading life stories.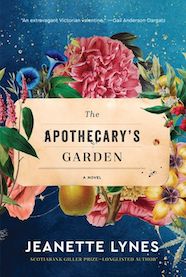 Last but not least, if you want a Canadian twist on your historical fiction, check out Jeanette Lynes' The Apothecary's Garden. Taking place in Belleville, Ontario, in the late 1800s, this story revolves around Lavender Fitch, a spinster just barely surviving by selling flowers from her garden. When a Medium and her assistant roll into town, Lavender, along with the rest of the town, is captivated by them. Lavender is sure the Medium can help her find a secret stash of money hidden by her mother. Lavender, though, becomes close to the assistant, Robert, much to the Medium's disapproval. Will he stay with Lavender when the Medium moves on? Will Lavender be able to find her mother's hidden money? This book is a captivating tale, with romance, mystery, and a bit of magic tossed in. A great choice for anyone who enjoys a little fantasy, historical fiction, or flowers.
Happy Reading!