Five projects to Increase Your Home's Market Value
Ensuring that your home will sell for a decent price is one of the most stressful items on any military family's posting checklist. However, putting in a little work to revamp the look of your house can go a long way in making sure your home attracts buyers and sells quickly for your asking price or more.
Ottawa-based realtor and Canadian Armed Forces (CAF) veteran Jan Ayres, who has been in the real estate business since 2006, shares some of her top tips for upgrading your home in hopes of a high Return on Investment (ROI).
"For a small investment, you can make your home appeal to the general buying public and sell your home in the shortest amount of time, and for the highest price," said Ayres, who served for 17 years as an Avionics Systems Technician in the CAF.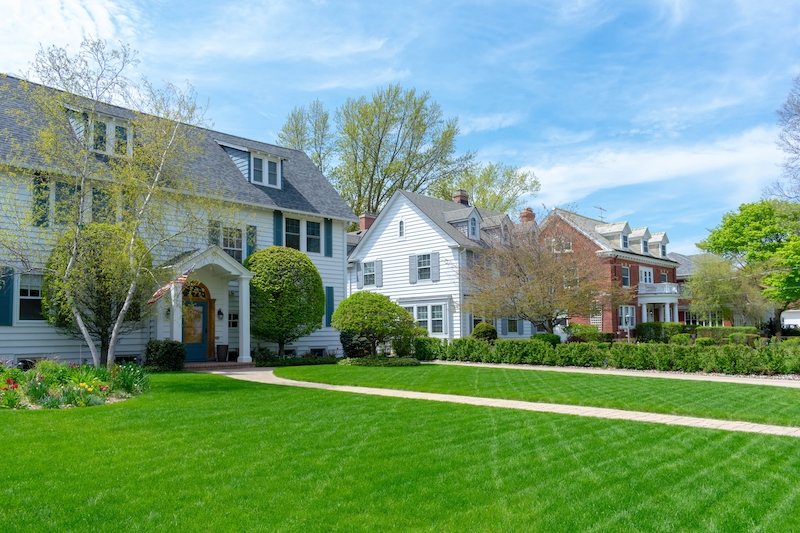 1. First Impressions (approx. 258% ROI)
Making a great first impression with potential buyers starts before they even step inside the house. Sweeping up your home's outer appearance is the first step in winning over potential buyers.
"The first impression a buyer has on your home is the only impression. So, make sure to minimize any negative attention from the time they arrive at your home," explains the military brat, veteran, and spouse. "Great curb appeal is important, even during the winter months."
Small steps that can be taken in this regard include making sure your driveway and sidewalk are clear, giving your front door some TLC and a fresh coat of paint, and removing any debris or cobwebs. Even adding a potted plant by the entrance can add to the overall effect.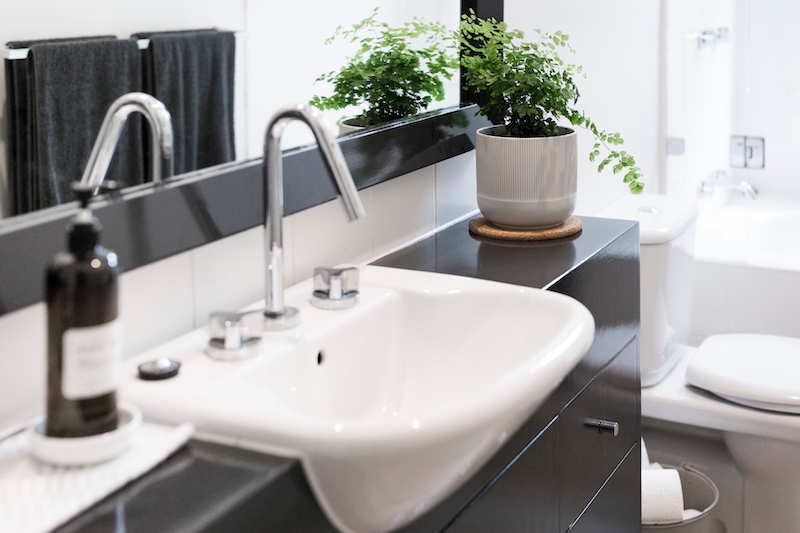 2. Bathroom Upgrades (approx. 313% ROI)
Realizing that military families are often only in one location for a handful of years, Ayres recommends making inexpensive upgrades to places like your bathroom instead of doing a complete overhaul.
"There are minor improvements that can be made on a budget, that will see a big return," added Ayres.
According to Ayres, 95 per cent of buyers are looking for a "spa-like" bathroom so declutter and clean your bathroom. Remove daily-use items like toothbrushes, and razors and hide plungers and trashcans. You can spruce up the overall look of the bathroom by purchasing new guest towels and a new shower curtain. Even a fresh coat of paint can go a long way.
If your budget allows it, Ayres recommends going for more extensive upgrades like updating vanity cabinets by refinishing them with a new countertop or updating lighting fixtures.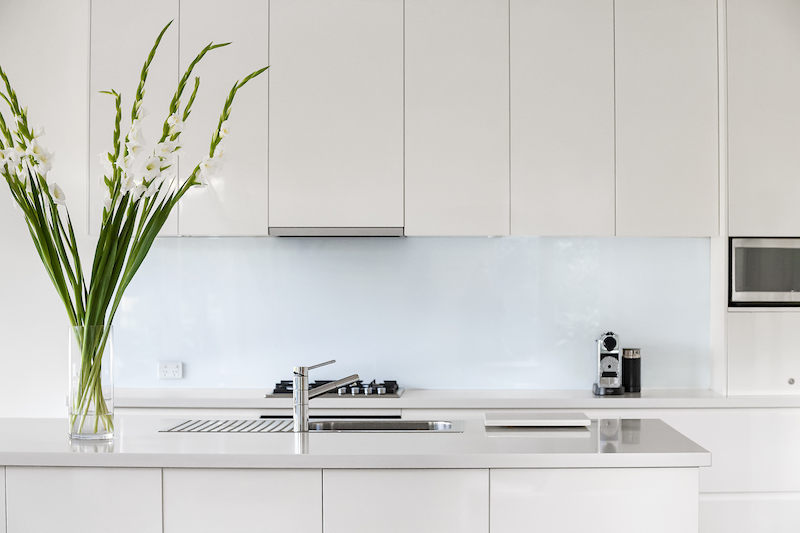 3. Kitchen Improvements (approx. ROI 75-100%)
The kitchen is a point of focus in any home and, so just like the bathroom, small, inexpensive upgrades can make a huge difference. Try sanding or refinishing cabinets or upgrading countertops with laminate counters.
"Sheet laminate costs $30-$150 per sheet, depending on the size of the sheet and the colour and style of the laminate. Laminate sheets in many sizes, from 30-60 inches wide and 36-144 inches long are sold at home improvement stores," offered Ayres.
Homeowners can also add stylish backsplashes as an inexpensive DIY to change the entire look of the kitchen.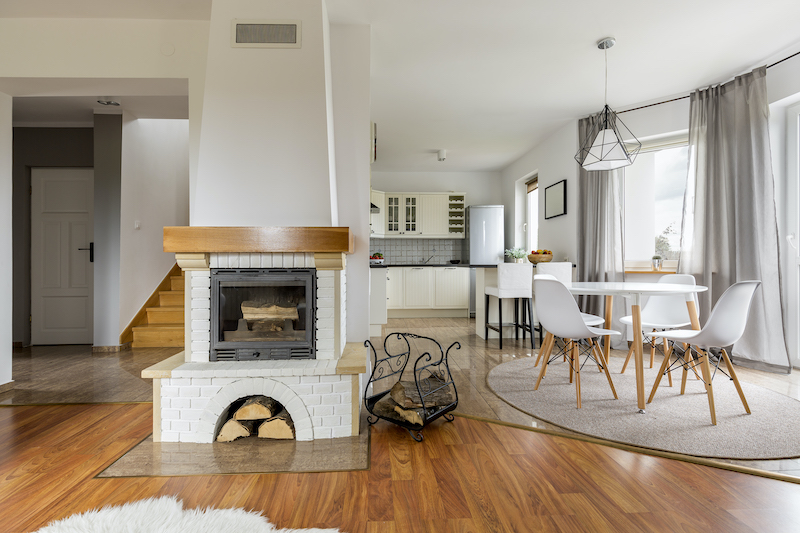 4. Staging Rooms (approx. ROI 299%)
Present the master suite and other bedrooms in a way to give a luxurious appeal, making the rooms, and the house overall, more desirable. Simple additions like new bedding, pillows, and a fresh coat of paint can change the look of any room. Be sure to declutter and clean!
"With any decluttering, it is best to rent a storage unit or POD and not fill up the basement or garage with large furniture items and boxes or bins. Professional stagers suggest depersonalizing your home entirely but, in my experience, having a few family photos lends to your home feeling like a home and not a staged, vacant house," explained Ayres.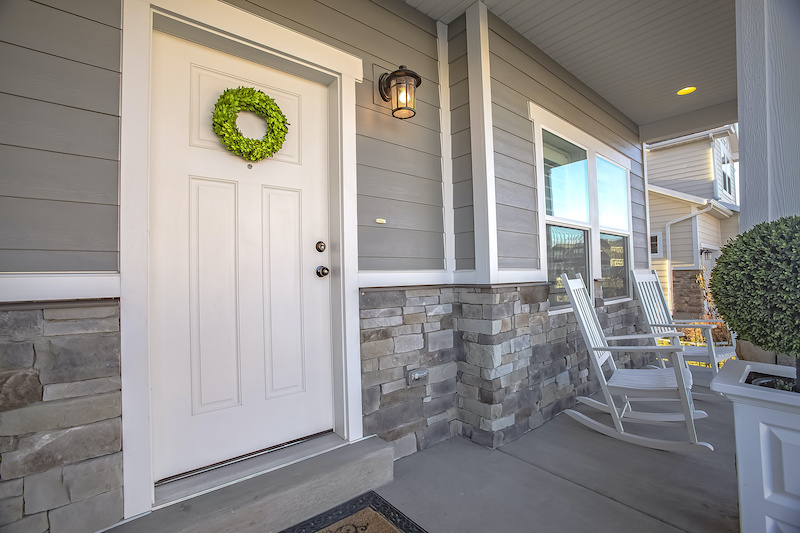 5.  Windows, doors & more (approx. ROI 50-75%)
Ayres strongly recommends fixing windows with broken seals by refilling and resealing or replacing them. Certain companies specifically offer services to refill windows instead of replacing, which can be an inexpensive option.
Updating doors and lighting can also make a significant difference in the overall value of your home.
"In all spaces in your home, updated lighting, light switches, and cover plates also add great value," said Ayres.