Setting the Stage for a Quick Sale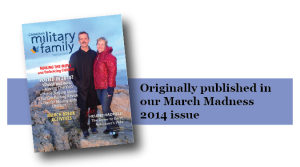 If you are looking for a quick sale and acquiring five to 15 per cent more for your home, home staging may be your answer. Staging your home sets it up for potential buyers the ability to visualize their family living in your house.
The key to successful staging your house is to remove all emotional attachment to your house and realize that potential buyers may not appreciate your sense of style; hence, it is important to declutter your home and ensure it is tastefully decorated with neutral colours.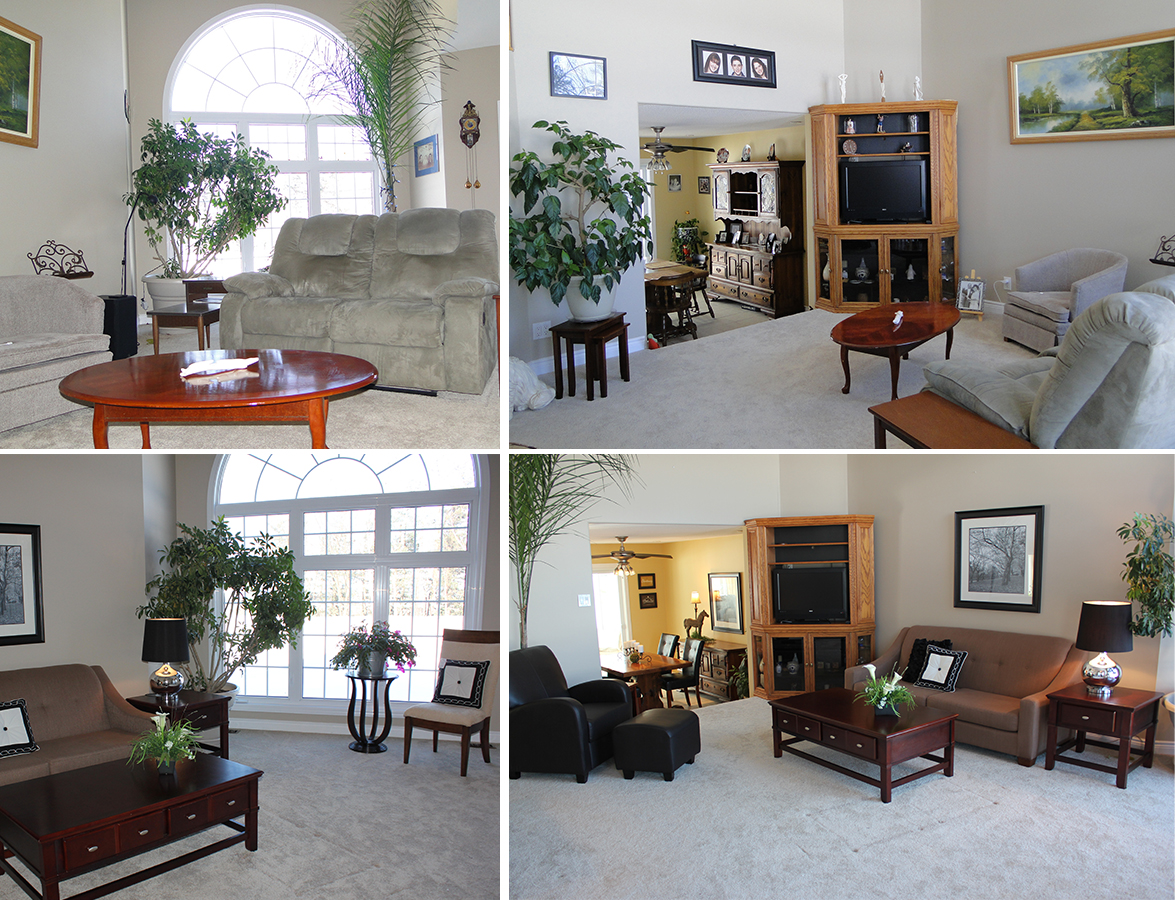 Declutter & Get Organized
When it comes to home staging it is important to make sure you have a designated place for everything in your house, whether it's file boxes in the office or storage jars in the kitchen. Staging your home is also a good time to donate any items that you do not want to move with you, or haven't used in years. However, this task can seem daunting. If you tackle it room by room, one room per weekend you could have a well-organized and clutter-free house in a matter of weeks.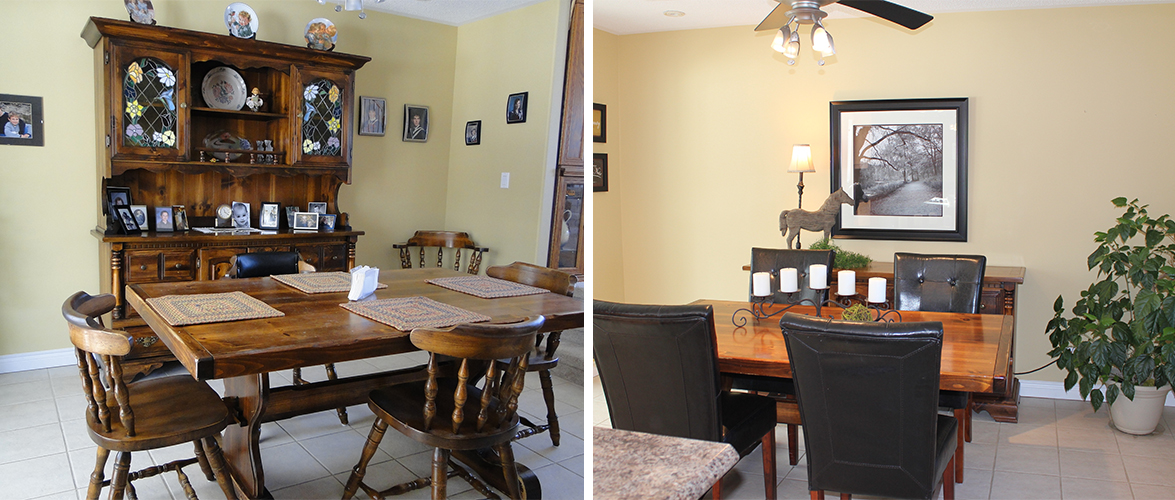 Clean, Clean, Clean
An extremely clean house reflects a well maintained home to potential buyers. Before your home goes on the market break out the magic erasers, clean all your baseboards free of scuff marks, get rid of the kids hand marks along the walls, and remove the cobwebs from the light fixtures. If you have pets, make sure that the cats always have fresh litter, and doggy waste in the back yard is cleaned up daily.
Your goal is to have any potential buyer drawn to your home using all of their senses. When you are showing your home, make sure you turn on lights in each room, as it will brighten it up.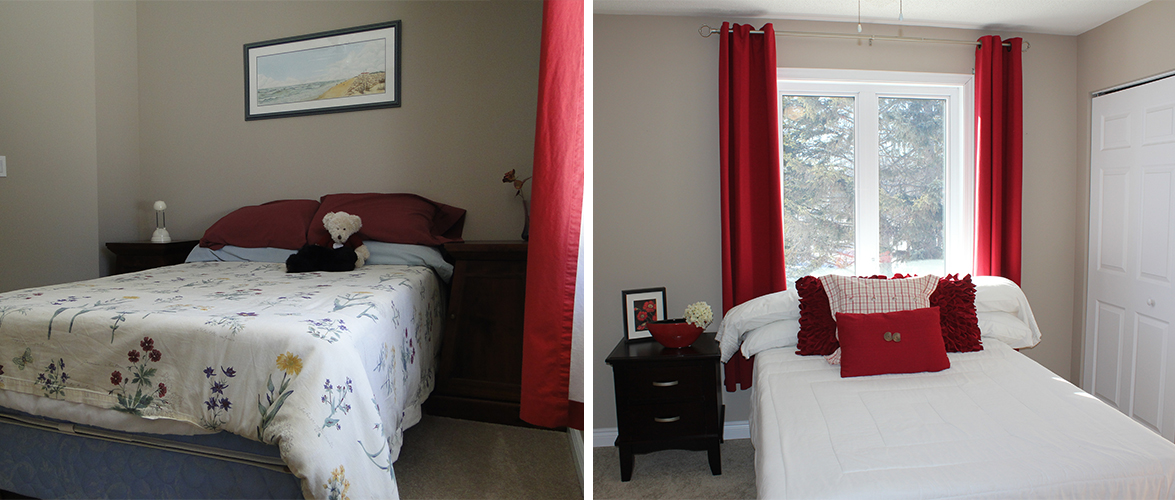 Rearrange Furniture
Often, all it takes to revitalize your home is a simple reshuffling of the existing furniture. Don't be afraid to move some of your larger items into storage in order to create more space and flow. You might also want to remove some of the chairs from your dining room and add them to your living space. Conversely, you might take an occasional chair from your living room and place it in your hallway.

Also, try rearranging your furniture to create space in a room. For example do not place furniture where is will block a path way physically and visually. Minimalizing your furniture is a great way to make a space feel larger and look more inviting, without being cluttered. Also minimize colour contrast between your furniture and walls. Remember to lower your artwork to eye level and make sure the scale of the artwork matches the space of the wall.
Remove busy patterned quilts and duvets covers and use a white duvet or white quilt to give a fresh clean look. In the after photo the bed was placed in front of the window so it became the focal point when looking into the room. 'House jewelry' was also added by placing decorative throw pillows, accent lamps, greenery and artwork in the room. Make sure the scale of your picture enhances your room size and pulls the room together.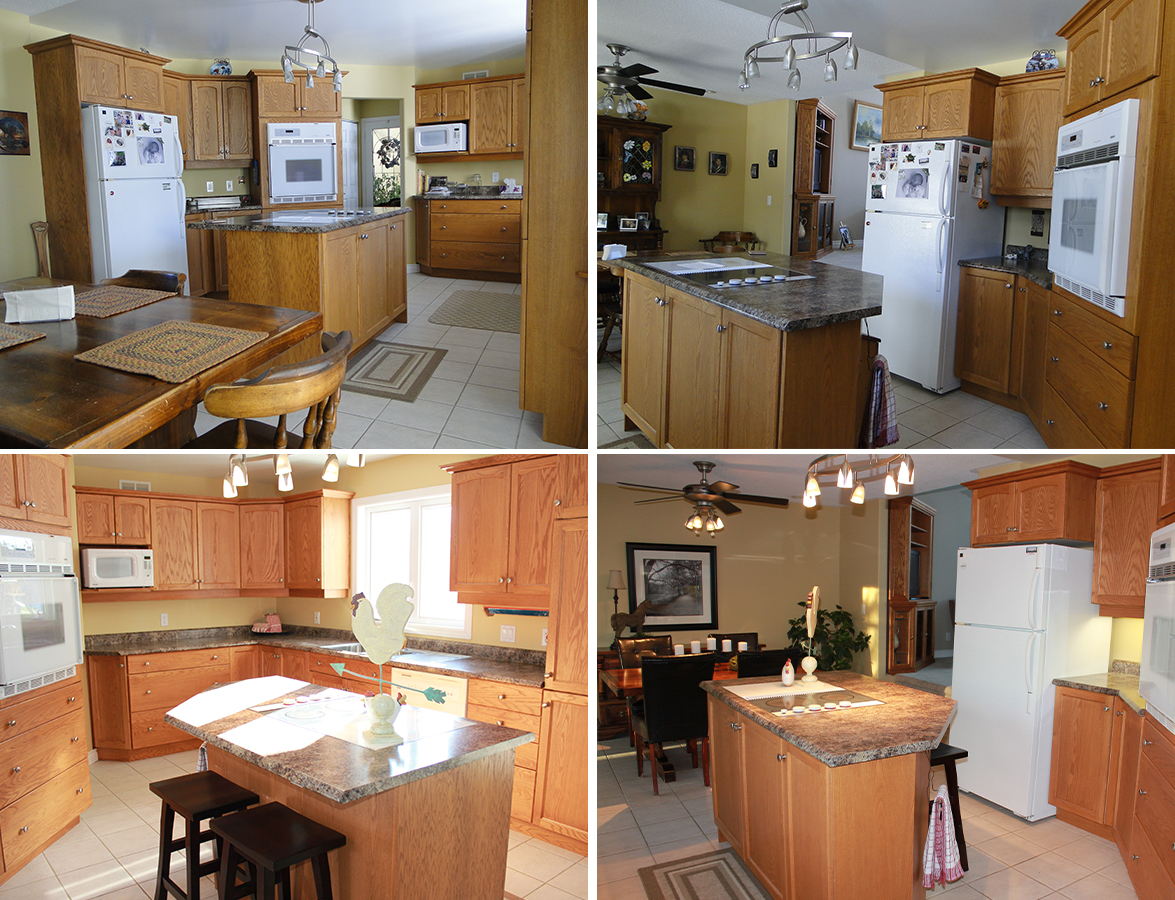 In the Kitchen
Often referred to as the heart of the home, the kitchen is an important space that can lead to the make or break of an offer. There are numerous tasks you can do to make your kitchen feel spacious and vibrant. Check out the following list:
Remove everything from the fridge: pictures, calendars etc.
Remove everything off your kitchen table and start with a blank slate.
Remove decorative pieces that you have on display on top of your cupboard and put them into storage.
Completely remove everything off your counters: small appliances, canisters etc.
Replaced clutter monsters with a grouping of tea towels, arranged nicely in a decorative basket. (See image below.)
Also it is important to make sure your cupboards are arranged in an orderly fashion. If your shelves are overflowing, the message to a potential homebuyer is there is not enough storage.
Before a showing ensure all kitchen smells are neutralized.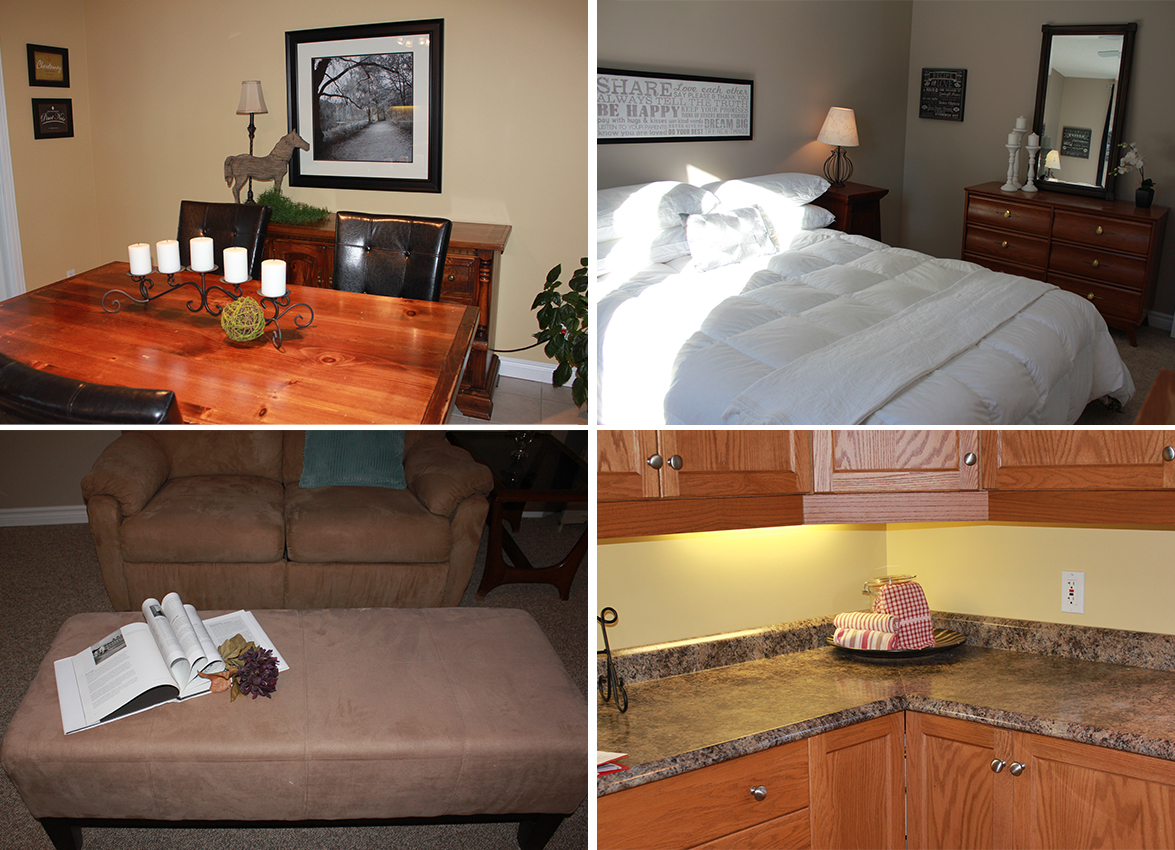 Add Decorative Touches
There are simple ways to transform that ho-hum space into something intriguing and dynamic. Take a trip to your local home decorating retailer for simple items such as accent lamps, decorative throw pillows and silk arrangements that could make your house look a little more pulled-together. Look for items that are either all in the same color palette or the same shape. Repetition is key!