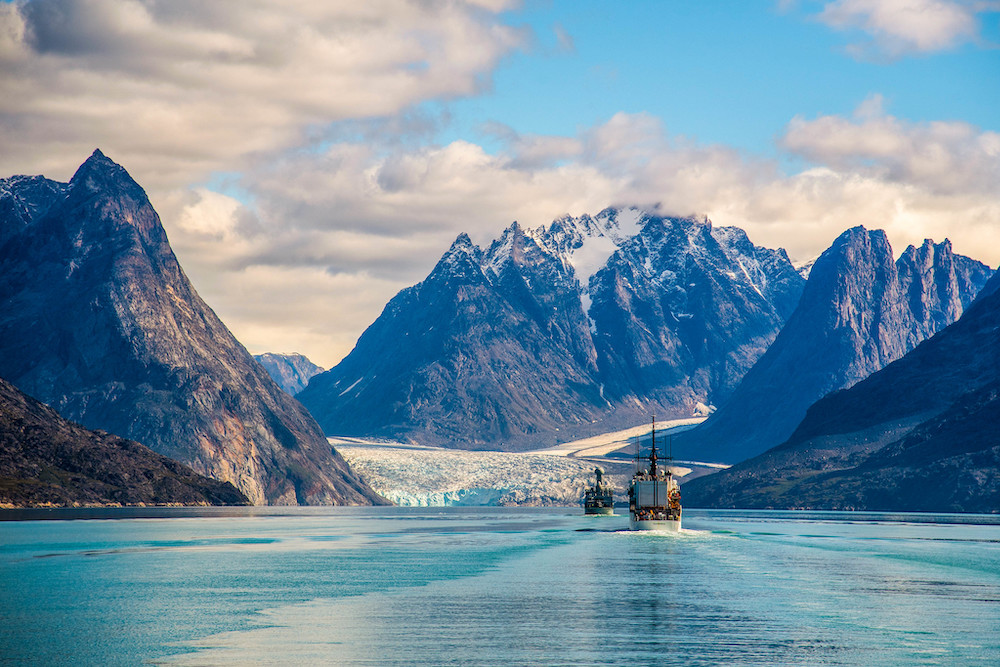 Shot during last year's Operation NANOOK-TUUGAALIK, this scenic image was taken by Corporal David Veldman.
The image features the United States Coast Guard Cutter (USCGC) TAHOMA (right), and Her Danish Majesty's Ship (HDMS) TRITON (left) as they traverse the Eternity Fjord in Greenland.
The image was taken on August 15, 2020. The ships were ahead of Her Majesty's Canadian Ship (HMCS) GLACE BAY, not in the photo, as they participated in Operation NANOOK 2020.
On August 4, 2020, naval ships from Canada, the U.S., France, and Denmark departed to participate in Operation (Op) NANOOK-TUUGAALIK in the Eastern Arctic waters.

Canada deployed frigates HMCS Glace Bay and HMCS Ville de Quebec and supply ship MV Asterix to show Canada's presence and conduct multinational operations.
Image courtesy of Photo Canadian Armed Forces Photo.