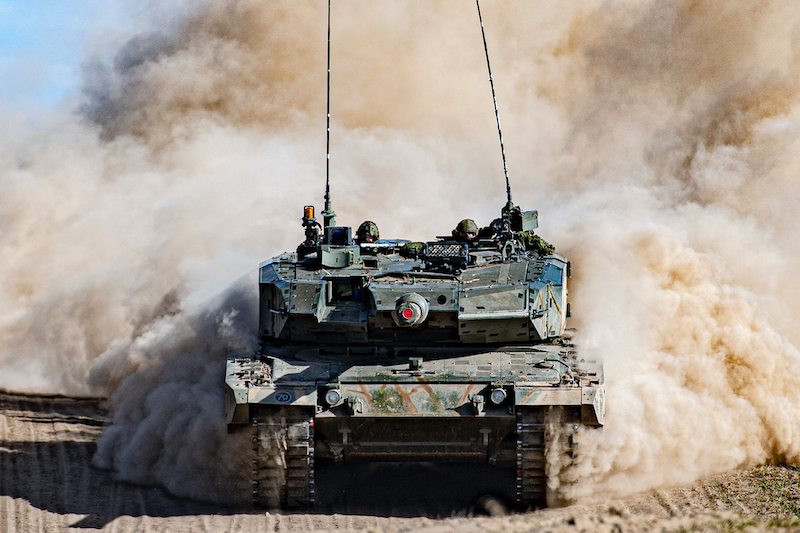 Shot in preparation of Exercise MAPLE RESOLVE 2021, a Leopard 2A4 tank from Lord Strathcona's Horse (Royal Canadians) travels on the Black Route of the 3rd Canadian Division Support Base Garrison Wainwright Training Centre.
Sailor First Class Camden Scott, Canadian Armed Forces photo took the photo on April 30th, 2021.

Photo is courtesy of Canadian Armed Forces.