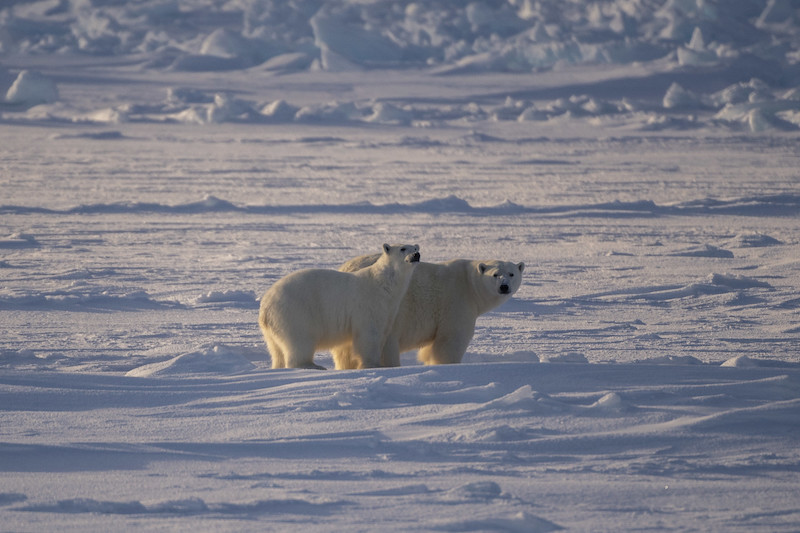 These two majestic creatures were shot (on camera) by Corporal David Veldm.
The image was taken during Her Majesty's Canadian Ship (HMCS) Harry DeWolf cold weather trials last month.
The polar bears were spotted near Frobisher Bay, an inlet of the Davis Strait in the Qikiqtaaluk Region of Nunavut, Canada on February 20, 2021.

The bay is located in the southeastern corner of Baffin Island. It is approximately 230 km long, with its width varying from between 40 km at its outlet into the Labrador Sea to roughly 20 km (12 mi) towards the end.
Image courtesy of Canadian Armed Forces.