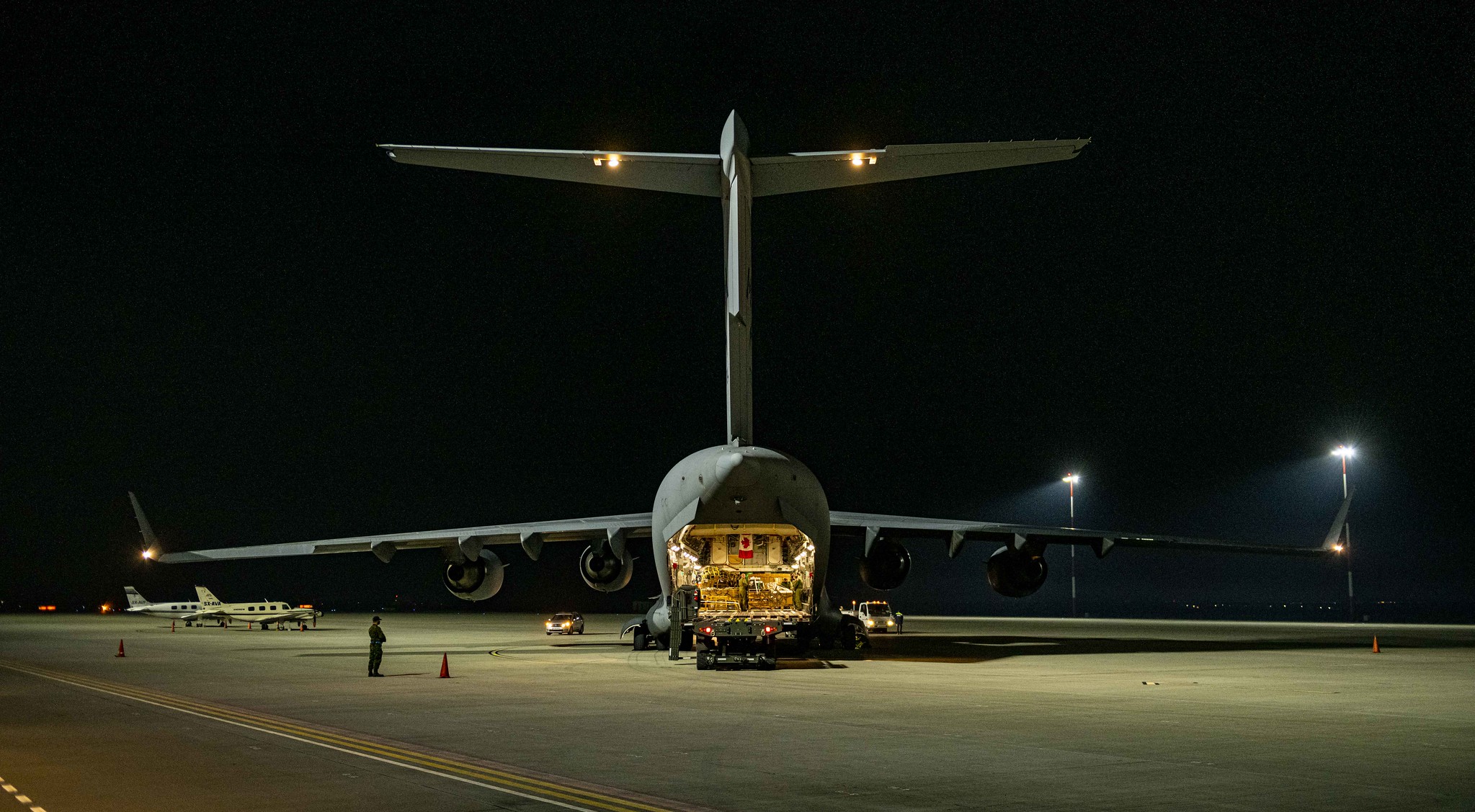 Taken by Aviator Avery Philpott from 4 Wing Imaging Canadian Armed Forces photo, this week's Favourite Photo was shot on Operation REASSURANCE-ATF.
The image features crew members from 429 Transport Squadron preparing to unload cargo from a Royal Canadian Air Force CC-177 Globemaster at Mihail Kogalniceanu Air Base during Operation REASSURANCE Air Task Force – Romania on October 28, 2021.

With the holiday season here and Christmas Day coming up our team, at Canadian Military Family Magazine is thinking about all the CAF servicemen and servicewomen deployed this holiday season and wishing them and their families a Merry Christmas, Happy New Year, and more importantly THANK YOU for your service!