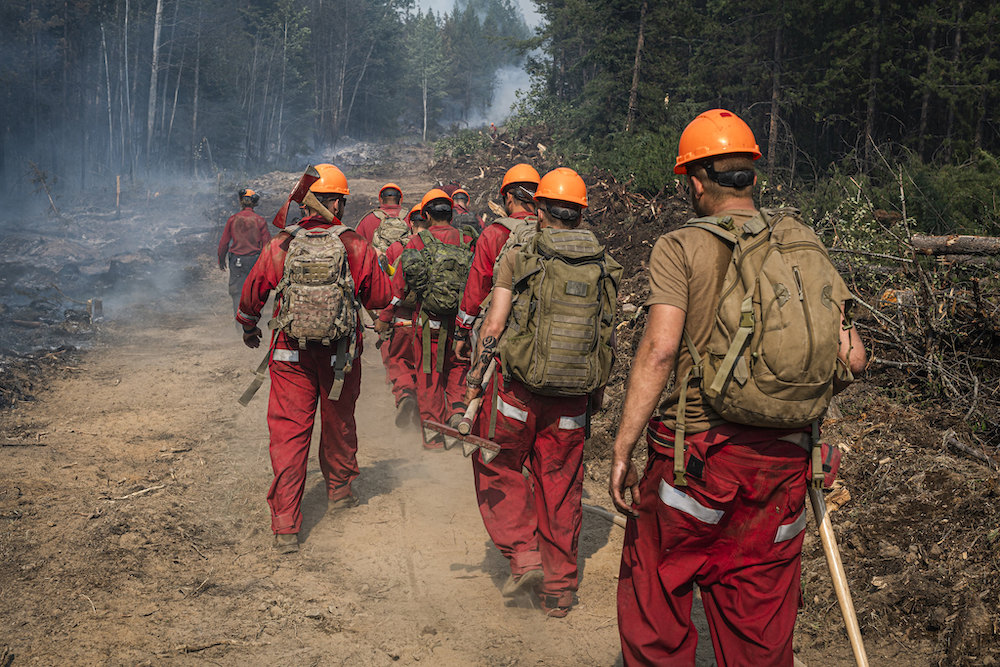 Shot on July 30, 2021, Master Sailor Dan Bard's image features members from 1st Battalion Princess Patricia's Canadian Light Infantry as they move into active fire zones in the Oliver, B.C. area.
Military personnel have been deployed on Operation Lentus in British Columbia since July 4, 2021. Additional personnel were deployed the week of July 19 to 23, 2021, where CAF personnel supported wildfire-related air evacuations.
According the National Defence website "Operation LENTUS follows an established plan of action to support communities in crisis. This plan can be adapted to multiple situations. These might take the form of forest fires, floods, ice storms, or hurricanes."
The objectives of Op LENTUS are:

to help provincial and territorial authorities
to respond quickly and effectively to the crisis
to stabilize the natural disaster situation
Stay safe!
Image courtesy of Canadian Forces Combat Camera.