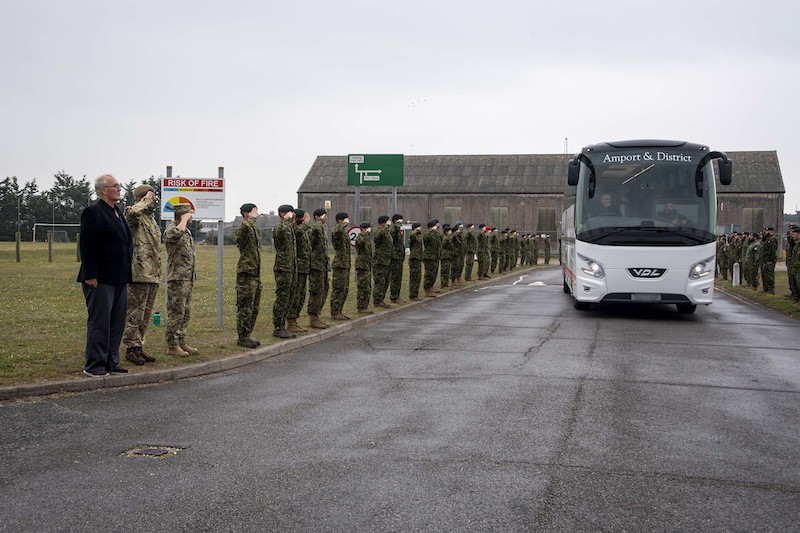 Having completed their military training in Southeast England, a bus of Armed Forces of Ukraine soldiers is saluted by Canadian Armed Forces personnel, along with the Minister of National Defence in our Favourite Photo.
MCpl. Nicolas Alonso shot the image on Sept. 17, 2023. The Minister was visiting Lydd Military Training Camp, where he observed Canadian-led training activities for Ukrainian recruits.
Currently, there are over 300 CAF personnel deployed on Op UNIFIER in training and support roles for the Armed Forces of Ukraine and aiding and supporting in the facilitation of military aid delivery.
Since the start of Op UNIFIER, CAF personnel have trained over 39,000 Ukrainian military and security personnel in battlefield tactics and advanced military skills.

The image has been digitally altered due to operational security.
Photo by: MCpl Nicolas Alonso, Canadian Armed Forces.