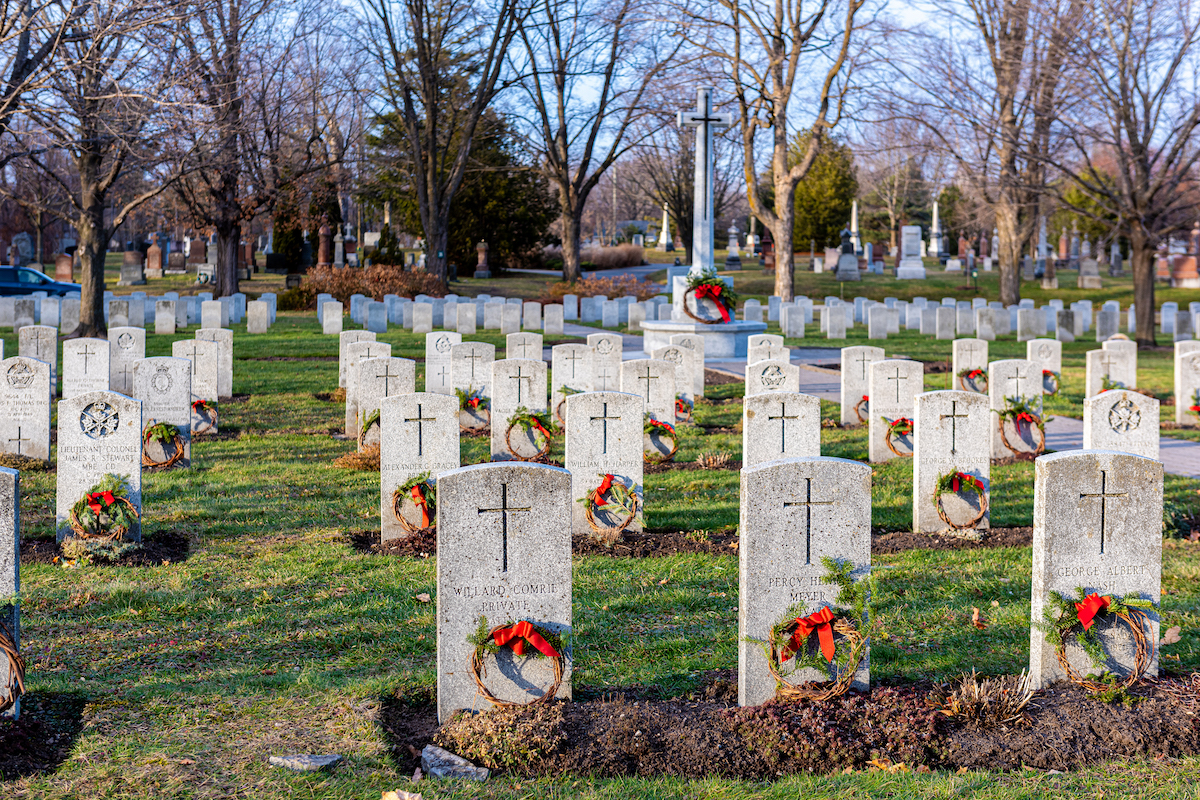 Over 350 people gathered at the Beechwood Cemetary on Dec. 4, 2022, to lay wreaths on Canadian Armed Forces personnel gravestones.
Hosted by Wreaths Across Canada, the annual event has been taking place since 2011, with a three-year pause beginning in 2017.
The wreaths, along with the red bows, were hand-crafted by hundreds of volunteers during the month of November.

Almost 4,000 wreaths were placed in the National Military Cemetery. Volunteers were asked to say the service member's name before placing a wreath on the gravestone.
A registered charity, Wreaths Across Canada's aim is to remember military personnel and honour military families at Christmas time. Image by Richard Lawrence.