Veteran perseveres after retirement to find successful business
Businesswoman and veteran Debbie Adams will soon be touring the country speaking to veterans about the benefits of entrepreneurship, and making money as a tool for wellbeing after military service. 
Adams joined the military when she was 17 years old, and remained with the military for 11 years when issues with her vision forced her to retire. She found that finding work was difficult. She went back to school, hoping that would help her, but still, she struggled.
"No one would hire me – I was "hard to employ" as a disabled veteran. I thought there was something wrong with me, but the reality is, I don't want to work for other people. I had issues around control, and I needed to learn whom I had become in the military and then learn to be a civilian. By the time I met VAC in 2011, I was 'at risk of becoming homeless if I didn't find work.' I had a ton of education, but no one wanted to hire me – or maybe I was meant to learn the tough lessons so I could get to this place," said Adams.
While it was a difficult road to follow, Adams soon became a successful business owner.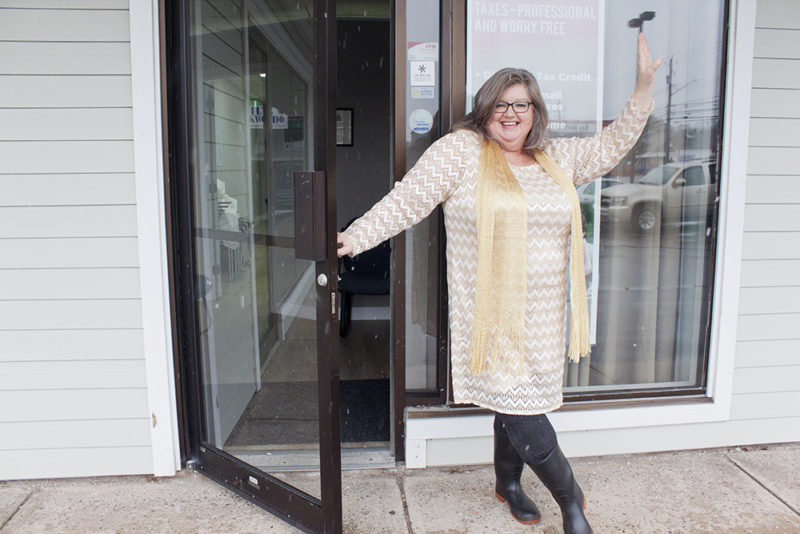 "My transition wasn't an easy one because there were no supports in place. It took me some time to find out how to market my skills – I think I had adjustment issues," said Adams. "Eventually, the only road that was open to me was entrepreneurship. This journey was long and painful at times, but it was also magical. There's no doubt that I am a civilian now, and I've learned to enjoy making money. I love showing others how to monetize something so that they can create the life they want."
One of the areas she struggled deeply with as a business person was charging money – and collecting it, especially for a service she would have done for free. Adams soon discovered that there was a science to making money, which made all the difference for her business. 
Debbie Adams now runs a seasonal tax business, and, in the offseason, tours around the country sharing her own experience with entrepreneurship. She has also been published three times, including the book Money Mindset: How Changing My Mind About Money Helped Me to Succeed As An Entrepreneur! 

"I love helping people, and I finally found a purpose again. Work is my medicine," said Adams, "When I was 'disabled and hard to employ,' I didn't have much self-esteem. Now I'm a businesswoman, and I contribute to society on my own terms. I'm still living with my disabilities, but I am so much more than that."
While helping other veterans achieve their business goals is a top priority for Adams while she tours the country, it is not her only goal. She also wants to interview other veteran business people. Adams' goal is to collect best practices, and develop a resource so that other veterans do not have to struggle the same way she did in order to start their business. 
"We make great business owners once we unpack our skills and repackage it for sale," said Adams. 
To learn more about Adams, visit her website here.