Great reads for the weekend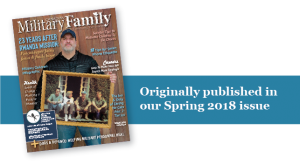 This week's book blog includes mysteries, youth thriller, ideas to keep your children entertained, sci-fi, and ethnic romance. So, take a read to find something to curl up and get lost in this weekend.
The Janus Stone: A Ruth Galloway Mystery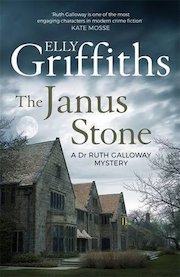 I have come across this series numerous times and always thought it looked pretty interesting, but I had never gotten around to reading it. So when I came across this title while on vacation, I decided that the time had come to read it – and I wasn't disappointed! An exciting mystery that spans generations, combined with gripping drama in the lead character's life, made for a very engaging story. The main character, Ruth, is a forensic anthropologist brought in to investigate the remains of a child found on a construction site. Though the site has evidence of Roman life, Ruth quickly realizes that these remains are far more modern. This book is an excellent choice for anyone who loves British mysteries and archeology.
The Monstrumologist
Yancey's award-winning young adult book is sure to captivate the teens in your life (and adults, too – who says adults can't read kids' books!). It is a thrilling combination of horror, scientific theory, and coming of age. Orphan Will Henry is an apprentice, but the doctor to whom he is apprenticed is not your usual doctor. Instead, his specialty is Monstrumology – the study of monsters. This story revolves around a strange and unusual mystery of a girl's body that is found entwined with the body of an anthropophagus. These deadly monsters aren't supposed to exist in Will's part of the world, so he and the doctor are in a desperate race to discover the rest and fight them off – before they kill again. Perfect for the fan of classic horror – as in Mary Shelley, Lovecraft, and Stephan King.
Made by Dad: 67 Blueprints for Making Cool Stuff
With autumn on the way, I thought this would be a fun title to include – it is certainly a hit in our house. But don't let the title fool you. It's not just for Dads, but any adult and child, and no experience is necessary. There are a lot of really fun ideas of things to make, and they tend to use items easy to find around the house. This book has a lot of great ideas for things you can make with your child and spend some excellent quality time together, especially on the cooler, windy autumn days.

George's Secret Key to the Universe: Lucy & Stephen Hawking
Given the recent passing of Stephen Hawking a few years ago, I felt it only right to include this title, written by Hawking and his daughter, Lucy. A thrilling children's adventure through the universe, with the help of a supercomputer named Cosmos, all starts when George's pet pig breaks into the neighbour's garden, causing him to meet his new neighbours, Anne and her father, Eric, a scientist. This book is an excellent story for all the adventure lovers in your life, as well as any budding scientists.
Erotic Stories for Punjabi Widows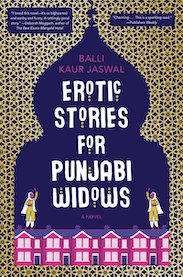 I have to be honest. I picked this title up purely based on its title! How can you not give it a second look? The story, however, was captivating, revolving around Nikki, who is struggling for independence from her very traditional Indian parents. On a whim, she takes a job teaching Creative Writing to Punjabi widows at London's Punjabi community centre. When one of the widows brings an erotic story to class, Nikki decides to teach them how to write their own fantasies. One expects this to cause some scandal in a conservative community, but surprisingly, it also brings to the surface some deep buried secrets.