CP Rail annual bike-a-thon raises $424,000
Home for Heroes Foundation received a boost in funds and awareness when CP Rail's 2020 annual 24-hour bike-a-thon raised $424,000 for the foundation.
This year's event earnings bring the total raised over the last four years to $1.2 million. Every $400,000 raised pays for one house, as it currently stands. To date, CP Rail has paid for three homes in Calgary and can purchase nine more.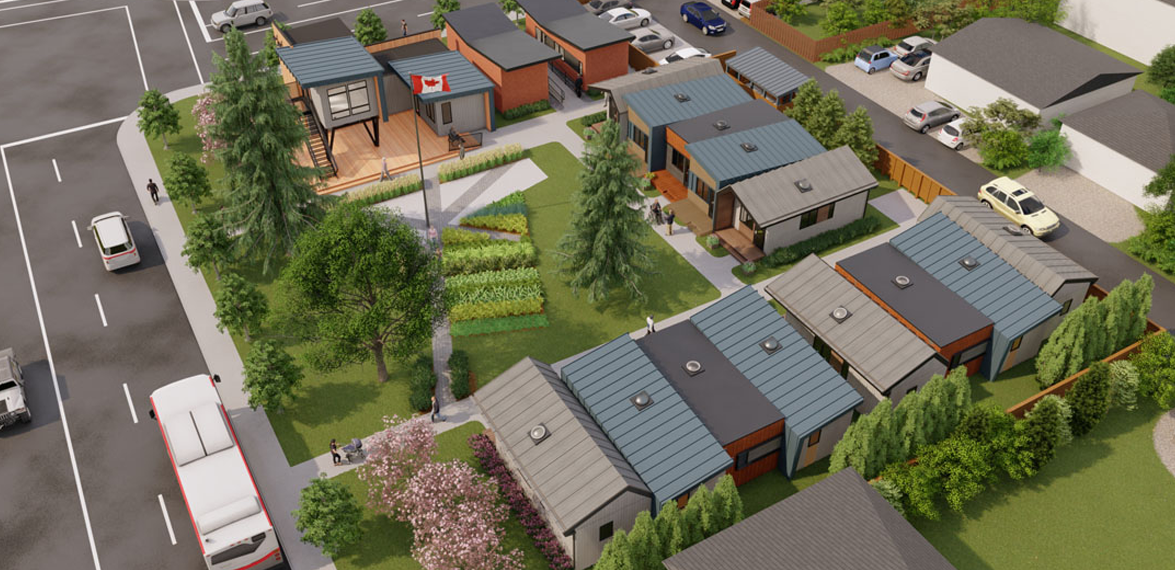 Supporting the Military Community
Rory Thompson, CP's director of learning and development and military relations, says CP has a very established and successful military program.
"This is just one of many initiatives that we have to support the military community. An event such as this ultimately does two things," noted Thompson. "It promotes CP's willingness and appetite to recruit and retain veterans, and it shows our value for veterans. At the same time, we're also giving back to a community that has sacrificed so much for our freedom."
Based in Calgary, the Homes for Heroes Foundation is a charity that builds tiny homes and villages for homeless veterans. As it currently stands, they have one village open in Calgary. They're in the process of opening up one in Edmonton, and they've just been given approval to open one up in Halifax.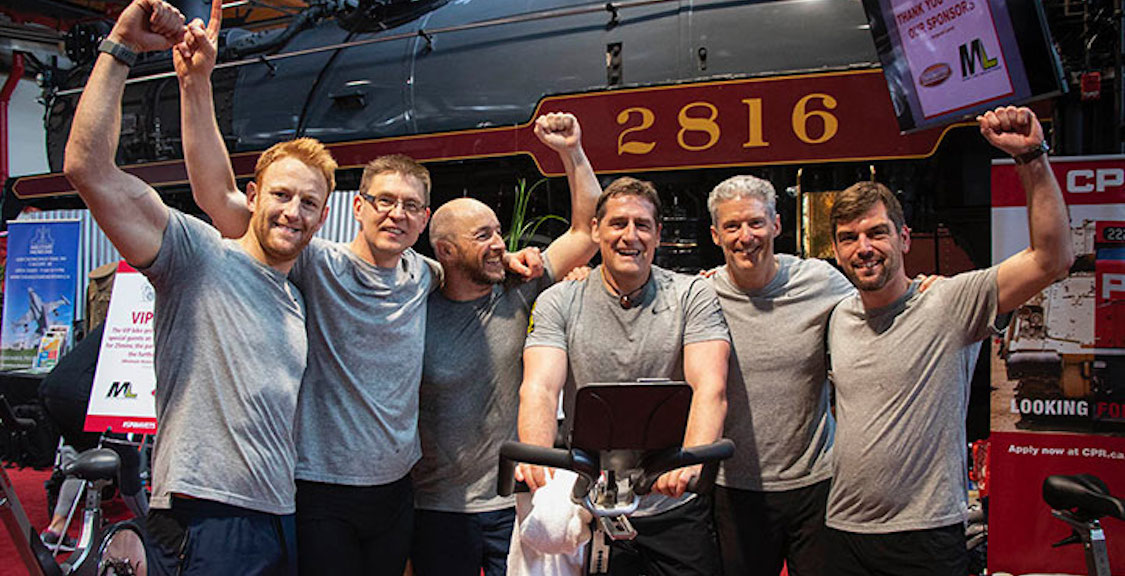 Annual Event
On November 9th and 10th, during Remembrance Week, Spin For A Veteran, a 24-hour spin bike competition, took place. The event was slightly different compared to previous years due to COVID-19 and the need to physically distance.
Thompson mentioned that in previous years, CP has opened up the event to the military themselves, emergency services, and corporate teams.
However, in the most recent event, due to COVID-19 and the risk of having outsiders come onto their campus, they restricted it to just CP employees. In addition to this, instead of the usual range of 20 teams, they had seven.
"Obviously, safety came first and foremost at all times. We had lots of measures in place that reduced risk, and as a result, there were no cases linked to the event," Thompson explained further.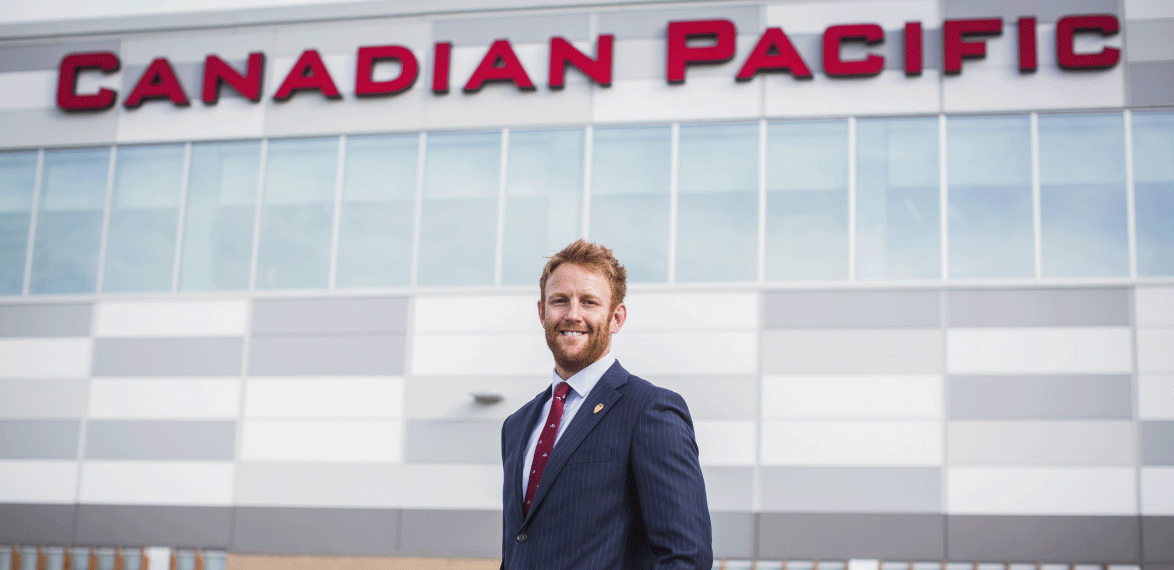 2020 Event Changes Due to COVID-19
The two main rules imposed were the bikes needed to operate for 24 hours, and the maximum allowed on each team was 12 people. Ultimately, how long people spend on the bike is totally up to individual teams.
The winning team was the CP's Veterans, who covered a staggering 885 kilometers in the 24 hours. However, there was a mere 7.5kms between them and second-placed CP Barons.

Thompson himself was a captain of the winning team.
"It was a lot of sweat and tears, but I am so proud of the team for their determination and drive. It was a very tight race, and hats off to the Barons as they pushed us to the last minute. The CP Veterans team consists of Canadian & British military veterans and reservists, and this year is the second year we have taken home the title, so the pressure is on for 2021 already," he commented.
There were two prizes, one for the most kilometres cycled and one for the team that brings in the most donations. For the last three years, the CP Heavy Haulers, led by AVP Mechanical, Brad Robertson, have won the fundraising prize.
This year Robertson's team raised an impressive $65,000.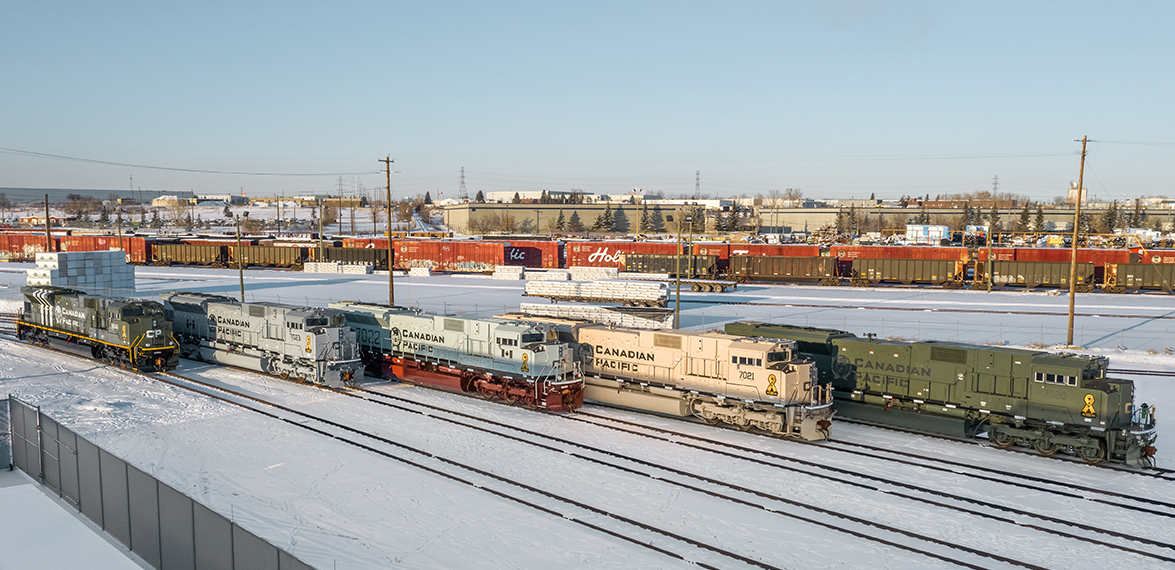 Giving Back to Veterans
This is the fourth year that CP has run this event. Thompson says it initially started because he had a desire to give back.
"I transitioned from the military, and I was very lucky to have a seamless transition to a role at CP. However, I am very cognisant that through no fault of their own, some veterans don't have as much luck and ultimately end up on the streets years after leaving the service," he explained.
Thompson's initial idea was to raise a few thousand dollars by spinning on a bike in the cafeteria in CP's headquarters. The idea grew into their first event, which had 10 teams and raised $84,000. Every year they gain more and more momentum and support, and four years later, they have raised $1.2 million.
Thompson says that CP fully intends to do this event again next year.
"The intent is to do multiple locations across the country. So right now, it will be in Winnipeg, Toronto, Minneapolis, and Calgary as it has been the main base for this event. We intend to do it in line with Remembrance Day next year also because that was extremely successful this year," he stated.