Support Our Troops National Summer Camp Program
Canadian Forces Morale and Welfare Services (CFMWS) recently announced details of the Support Our Troops (SOT) National Summer Camp Program.
This is the second year of the grant program through which eligible military families can access a week-long camp experience at either a day or an away-overnight camp.
According to a statement released by Commodore Mark B. Watson, director general Morale and Welfare Services, to be eligible for the program children must be dependents of a deceased Canadian Armed Forces (CAF) member, or dependent of an ill or injured member, being supported the JPSU/IPSCs.
Dependents of deployed CAF members and special needs dependents of CAF members are also eligible to apply.
Military families will be reimbursed up to $600 for a week-long away camp at an accredited facility according to Commodore Watson or $400 for for a week-long day-camp. The families of special needs children may be reimbursed up to $1000 at an appropriate camp facility.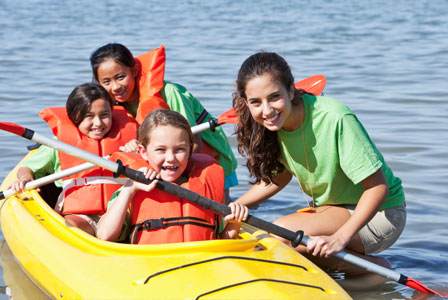 The SOT Camp Administrator will be in charge of issuing grant approval notices and arrange reimbursement upon receipt of a final camp invoice.
Commodore Watson also mentions all military members and children of military families applying for the SOT National Summer Camp Program must be in possession of a CFOnecard and that card number must be annotated on individual camp registration forms.
In the statement, CFMWS notes Camp Maple Leaf, traditionally serving children in Ontario will not be operational this summer. Ontario-based children must make an alternative camp selection. The Muskoka Woods Youth Foundation and CFMWS have reached an agreement creating 65 camp spots for eligible military children. Families may specifically identify their interest in this option through the application process.
All application for the Support Our Troops National Summer Camp Program should be made at (www.supportourtroops.ca).
Applications for the CFOne card may be made at (www.cfone.ca).