Canada to continue to support Ukraine
Canada will remain in Ukraine to support military training and capacity-building of Ukrainian forces for another three years, announced Prime Minister Justin Trudeau on Wednesday.
Trudeau, along with the Deputy Prime Minister, Minister of National Defence, and the Minister of Foreign Affairs, also announced $340 million for immediate support to Ukraine and the extension and expansion of Operation UNIFIER, the Canadian Armed Forces (CAF) operation in Ukraine.
Expanding Operation UNIFIER
"Canada's support for Ukraine's sovereignty, security, and territorial integrity is steadfast. By extending and expanding Operation UNIFIER through 2025, we will continue to support Ukraine as it faces unacceptable Russian aggression. Thanks to our close integration with Ukraine's security forces under Operation UNIFIER, Canada is uniquely placed to provide training and capacity-building assistance to Ukraine. I will remain closely engaged with my Ukrainian counterpart, and our partners and allies, to ensure that Canada continues to bring our strengths to the table in promoting the rules-based international order," stated Anita Anand, minister of national defence.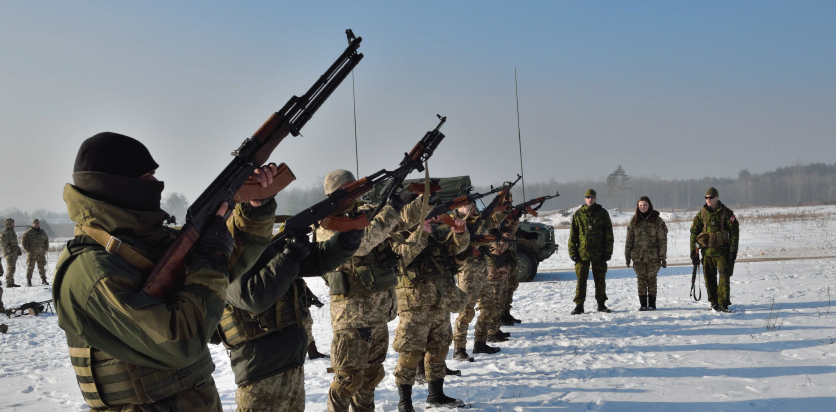 Canada is Alarmed
The announcement comes in the midst of increased hostility by Russia in the region, increased fears internationally, and harsh sanctions issued by the United States. According to a Department of National Defence (DND) press release "Canada is alarmed by, and condemns, Russia's threats and military buildup in and around Ukraine. Canada remains committed to a diplomatic solution and continues to call on Russia to de-escalate and engage in meaningful dialogue. Any further aggression on the part of Russia will be met with strong consequences and Canada continues to work with allies and partners on a coordinated response."
The CAF is set to deploy an additional 60 troops to Ukraine to join the already 200 women and men on the ground. It is expected the number can increase to 400 personnel.
CAF members will work with the Canadian Security Establishment on measures to support enhanced intelligence cooperation and cyber security and cyber operations.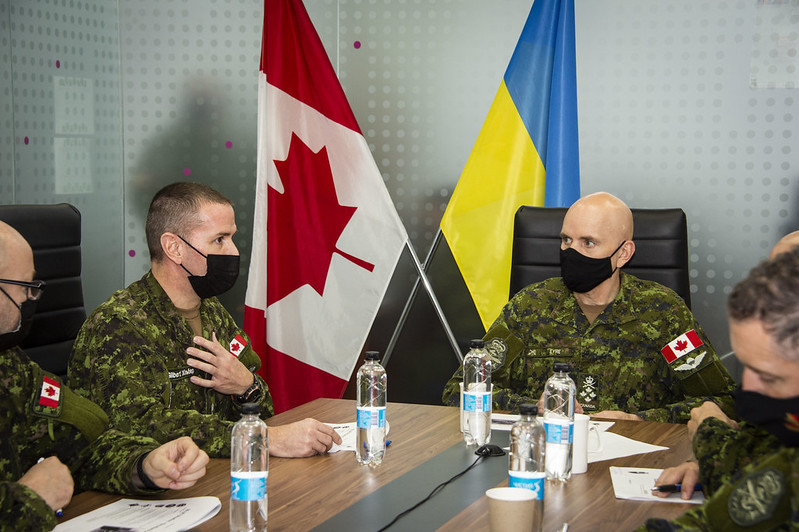 Bolstering Diplomatic Solutions Expanding
Aside from military support, Canada is also bolstering diplomatic solutions. According to Wednesday's announcement, Canada is creating an action team based out of Global Affairs Canada to further support peace and security efforts in the region.

"Canada is resolute in its commitment to the preservation of global security and the rules-based international order. We will continue to work alongside our allies and partners in support of Ukraine amidst ongoing Russian aggression. Today's announcement strengthens our capacity to advance a diplomatic solution, which is the only viable path forward for Russia," stated Melanie Joly, Minister of Foreign Affairs.
$50 million for Humanitarian Assistance
Additionally, Canada will be providing $50 million for development and humanitarian assistance, as well as additional support for the Peace and Stabilization Operations Program to support Ukraine's security sector reforms and improve the capacity of its security sector institutions. Canada will also be providing non-lethal military equipment to Ukraine.
The humanitarian aide will assist in providing protection assistance, emergency health services, water and sanitation, shelter, and food assistance.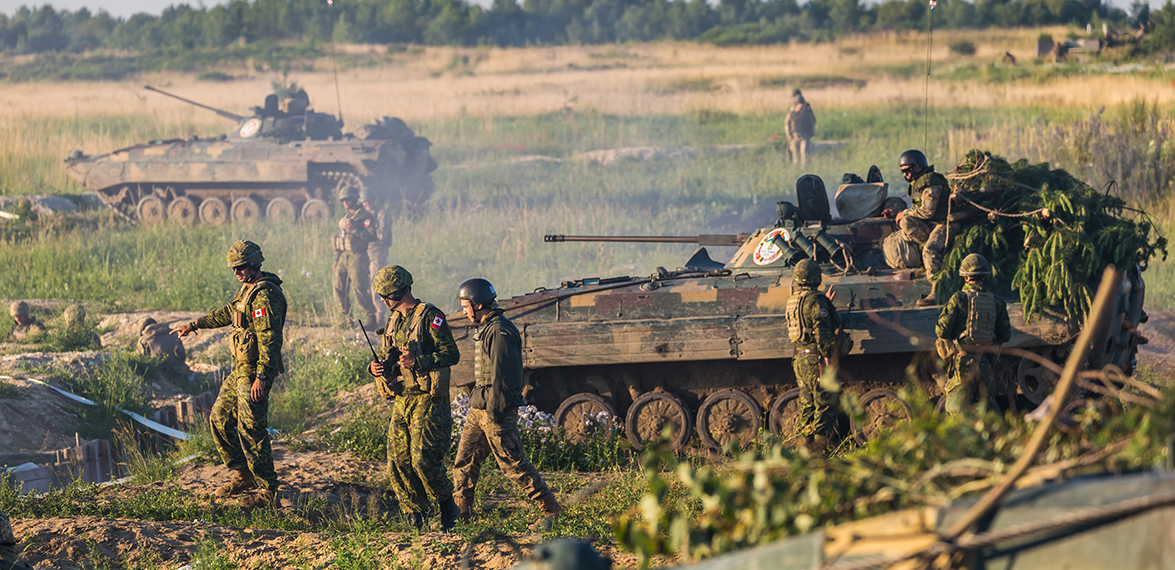 "Promising future for Ukrainians"
"Our work with Ukraine has helped build a promising future for Ukrainians and we will continue to be there to do more. It is why we are increasing our support by $50 million to help Ukraine deliver increased security, prosperity and freedom for all of its citizens. This assistance will also help meet the immediate and urgent needs of vulnerable populations impacted by the ongoing conflict," said Harjit S. Sajjan, Minister of International Development and Minister responsible for the Pacific Economic Development Agency of Canada.
According to DND, since 2015, the CAF has conducted more than 600 courses that have trained nearly 33,000 Ukrainian military and security personnel in a range of tactical and advanced military skills.
According to the United Nations, over 13,000 have lost their lives in the war in Donbas. Those that lost their lives include civilians, rebels, and Ukrainian military personnel.