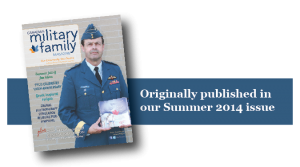 The transition from your loving home environment, a daycare or preschool to kindergarten is a big one. Many times the toughest adjustments are for parents. It is a sign your children are growing up and can function successfully and independently without you right there. It is also scary. Often, you are trusting teachers and support staff (usually strangers to you) that they will care, protect and teach your child each day the way you would. As a parent and educator here are my top ten tips for transitioning your child (and yourself) into the kindergarten years.
Research schooling options in your neighborhood. Listen less to the area gossip and spend more time getting the facts. Go to the school website, attend welcome houses/information nights and ask staff questions.
Do not ask your child's opinion. They have no idea at this age what is best for them. If you are tempted, think about the choices your child would make if there was an apple and a chocolate bar in front of them – 9 times out of ten they will eat the chocolate bar. The bar isn't best for them but it looked like a better option through their lens.
Be confident and positive about your decision. Nothing shows your child that you trust the school, the staff and, most importantly, your child like saying good bye and then leaving. If your child is hesitant, crying or hysterical… you still have to leave (it is hard, I know). When you let them hang on and don't leave you are confirming their worries and fears. Let them know you are giving one last hug and kiss and the specific time you will be returning ('I will see you when school is over at the end of the day in the yard) and then follow through and leave.
Begin a 'school like' routine at least a few weeks prior to starting. This means having a set bedtime, wake up time, lunch time and snack time whenever possible.
Walk or drive the route to school as often as you can prior to starting. Point out things along the way so that if they are then on a bus and feeling scared or lonely they can look for familiar sights.
Read books to your child about the first day of school or about school in general (Miss Bindergarten Gets Ready for Kindergarten, Franklin's First Day, etc.). These books are a great way to talk about some potential worries or things that they are excited about and positively promote school.
If your child struggles with separation anxiety read "The Kissing Hand". Then each morning or right before bed, create your own kissing hand routine.
Capitalize on things that excite your child about going to school. When you do the intake meeting remember to share with the teaching staff the things your child is interested in and excited about. If you have time, make the list with your child and bring it to your first meeting.
Your anxiety versus their anxiety. We know, as adults, that the world is a scary place, they don't. Be careful not to let your worries be theirs. Do not start questions with, "Are you scared about…?, Are you worried about…?". They may have never thought of being scared or worried about anything and are now looking to say the answer you are looking for. Instead ask, "Is there anything you think you will need help with? What are you most excited about? What do you think the best part of being in kindergarten will be?". These questions will focus on the positive and will not betray your anxieties.
Take pictures. Go to the school and take pictures of the outside, where they will play, eat, learn, explore, etc.   Ask if you can take a few pictures of the kindergarten classroom (without kids). You can then show these to your child and answer questions that may come up. Then…don't stop taking photos. Their elementary years are going to whiz by and one day those pictures will be the things you treasure most.
Don't take it personally if your child runs off on their first day with a smile on their face and barely looks back; and don't worry if they cry uncontrollably either. Like adults, kids all react to change differently. Helping them to positively embrace and seek out change will be one of the greatest gifts you give your child.
By Megan Egerton, Principal and Author

**This article was originally published in our Summer 2014 issue**
Get More! Receive six issues of Canadian Military Family Magazine in your mail box for only $17.95! Click here to subscribe NOW!