Keep it simple this weekend with these Easter Brunch recipes
Which came first, the Easter bunny or the egg?  Ok, that was a trick question.  The answer is chocolate, of course!
Chocolate.  Is this what you think when you think of Easter?  Maybe it's just me, but I love chocolate!  Did you know that chocolate is actually good for you?  This is because of the antioxidants found in cocoa.  Unfortunately, the chocolate Easter eggs you buy from the store contain more sugar than anything else, and not a great source of antioxidants.  But, you can make your own, healthy chocolate treats, and I am sharing a few of my favorite recipes with you here.
If you are serving Easter Brunch this year, consider trying one or all of the following recipes.  If you have seen my recipes in a previous issue of Canadian Military Family Magazine, or if you happen to follow me on social media, you will know that I like to keep it simple.  I use real, everyday food that you probably have in your kitchen right now.  The following recipes are all easy to make, healthy, and taste great!
Egg Muffins
12 eggs
1 red bell pepper, chopped
½ cup green onion, chopped
½ tsp sea salt
¼ tsp black pepper
¼ cup cheddar cheese, shredded
Coconut oil (for greasing)
Preheat oven to 350 degrees F.
Combine all ingredients (except cheese and coconut oil) in a medium – large bowl and whisk.
Use a small ladle to pour mixture into greased muffin tray.  Sprinkle cheese on top of each muffin.
Bake for 18 – 20 minutes or until fully cooked.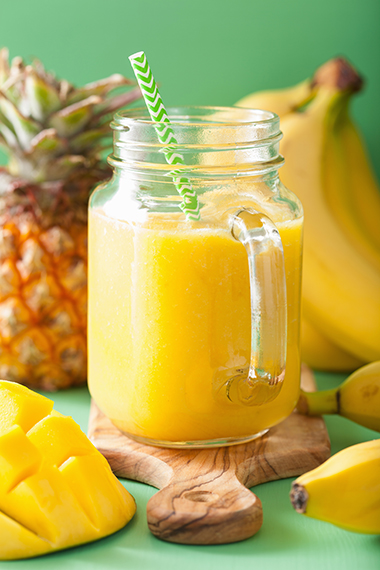 Banana Pineapple Smoothie
1 cup pineapple, chopped
2 bananas, peeled
1 cup unsweetened almond milk
4 ice cubes
1 tbsp. honey
Combine all ingredients and blend. Serves 2-3.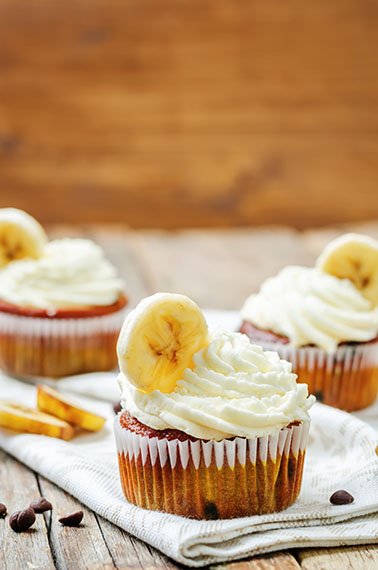 Chocolate Banana Walnut Muffins
½ cup oats
1 cup whole wheat flour
3 tbsp. ground flaxseed
1 tsp. baking powder
1 tsp. baking soda
¼ cup walnuts
½ cup honey
2 eggs
2 tbsp. cocoa
3 ripe bananas, mashed
2 tbsp. maple syrup
1 tbsp. vanilla
Preheat oven to 350 degrees F.
Grease a muffin tray with butter or oil.
In a large mixing bowl, combine all the dry ingredients (oats, flour, ground flaxseed, baking powder, baking soda and walnuts) and stir.
In a separate bowl, combine remaining ingredients and whisk or blend with a mixer.
Add wet ingredients to the dry and stir together.
Spoon batter into muffin tray and bake for 30 minutes or until an inserted knife comes out clean.
Karen Stoyles is a Registered Holistic Nutritionist residing just outside of Ottawa.  Graduating from the Canadian School of Natural Nutrition in 2010, she and her husband welcomed their daughter that same year.  She is grateful for what she learned about the human body, how to properly nurture it with food and thrilled to share this knowledge with others.
Karen Stoyles, RHN