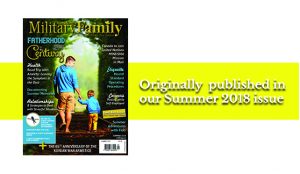 By Colonel (ret'd) John Conrad
As a child, I would write up my own stories and illustrations and bind them with stiff cardboard and glue for my friends to read. I enrolled in the Canadian Armed Forces right out of high school at Royal Roads Military College near Victoria, B.C. in 1983. My writing became a constant companion as I made my way forward in an Army career that spanned 34 years and numerous moves for my wife and our family. I served three overseas tours during the full-time component of my career. The last of these tours was as a logistics battalion commander in Kandahar in 2006. For the first time since Korea, we were returning to sustained combat activity and the logistics task at hand was considerable.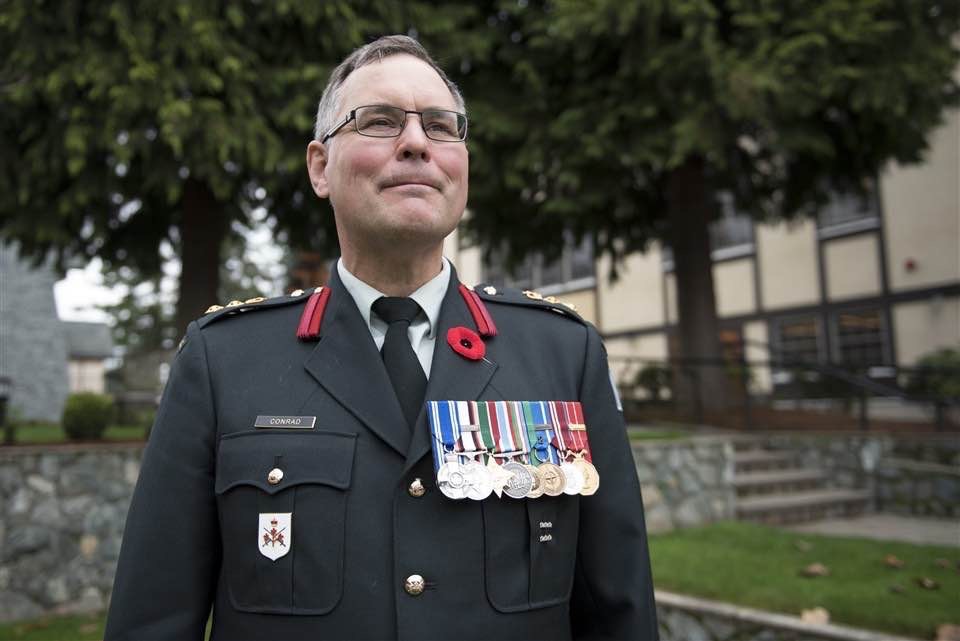 My unit was less than 300 men and women charged with keeping an infantry battle group bombed up
(had ample ammunition) inside of 225,000 square kilometres of battle space. This would have been a tall order on a more linear, Second World War-style battlefield with a clear front and a well-defined combat zone.
In the non-linear, counter-insurgency style of warfare in Kandahar, where one could be attacked anywhere, where there was no true frontline, this made the work of my soldiers spiritually challenging. Afghanistan and that desperate summer of 2006 left a lot of my soldiers wounded and charred black on the inside. In the fullness of time, I came to realize that I, too, was different
Among the Walking Wounded 
My latest book, Among the Walking Wounded: Soldiers, Survival and PTSD is not a military book – at least not in the traditional sense. There is certainly some grounding in the recent Afghanistan War and that worst of the Taliban Summers of 2006, but this is essential for the context of the inner story of PTSD. Among the Walking Wounded was written first and foremost to reach soldiers who are still trapped in a psychological "no man's land" and provide them with a map to come home. Spending so much time with wounded soldiers in the aftermath of 2006, I wanted to help even in a small way with their recovery.
Additionally, the book is written for the average Canadian, to offer them an inside glimpse of what PTSD is like for our soldiers, and potentially their own loved one. PTSD grafts so seamlessly with one's personality and with one's sense of self that it is almost impossible to detect unassisted. What you learn to live with eventually becomes your life and this is far from necessary now. There are many tools and supports available if one can find the strength for that initial conversation, that initial step. This book gives an account not only of my own journey but also those of two Afghanistan veterans with PTSD. One of the soldiers made it, and the other unfortunately did not. In sharing the account I am hoping that a bright light is directed onto this shadowy action. We need to become connoisseurs where wounds to the mind are concerned.
---
On Colonel (ret'd) John Conrad's Book Shelf


The Sun Also Rises & A

Farewell to Arms

Ernest Hemingway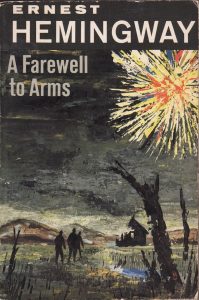 I have always loved the books of Ernest Hemingway. His economical narrative of Ernest Hemingway. and clean, clipped prose pares life brass stitching and it shines through in his writing. Hemingway himself struggled with his experiences as a Red Cross ambulance driver on the Italian Front as a Red Cross ambulance driver on the Italian Front as a Red Cross ambulance driver on the Italian Front in the First World War. He was wounded during a sojourn to the frontlines and this experience was formative. Elements of both A Farewell to Arms and The Sun Also Rises are enormously evocative of his unique war-time service. Lately, I have been moved by  his short stories as well, including his 1933 PTSD effort, "A Way You'll Never Be." There will always be lots of Hemingway volumes on my shelf.
Fifth Business, Robertson Davies
Robertson Davies, Fifth Business. This novel is my. all-time favourite. Davies was a phenomenal writer. and a Canadian to boot! I admired him also because he held three very different careers in his lifetime: actor, newspaper editor and finally academic professor as the Master of Massey College at the University of Toronto. Through all of these careers he carried his writing as a part-time gig. His rich novels are full of magic, lore, and mystery that add a layer of the fantastic on the Canadian scene. Fifth Business tells the contrasting tales of two Canadian veterans who survive the First World War, which is why it truly resonates with a military history buff, The novel marked a quantum change in Davies' own writing career. as he found a new gear with its publication Nothing he wrote before or after Fifth Business really compares with its power.
Dispatches,

 by Michael Herr
Dispatches is quite simply one of the best books I have ever read about Vietnam or men and women at war. about Vietnam or men and women at war. Herr was an embedded journalist in Vietnam in 1968 with an eye for violence's ephemeral detail and he soul of a poet. His accounts of the senseless combat, the flawed strategic approach in Vietnam and most hauntingly, his crystal-clear imagery of the countryside from FOB Khe Sanh through to the streets of Saigon are impossible to shake. I strive for his courage and honesty in my own writing and a first edition of Dispatches is always on my shelf.