Shows and Movies Sure to Make You Scream
This week's entertainment picks features shows that will surely give you a scare. Whether you are looking for a series or movie, here are 12 shows sure to please. There seems to be two common denomnators, aside from scary: Thomas Henry, Elliot in E.T. the Extra-Terrestrial and Stephen King books now movies or shows. Our list includes five movies introduced in 2023: The Boogeyman, Pet Sematary: Bloodlines, Totally Killer, The Fall of the House of Usher, and The Enfield Poltergeist, with the rest having been around for a little while.  *Available to rent on YouTube, Prime Video, or Google Play.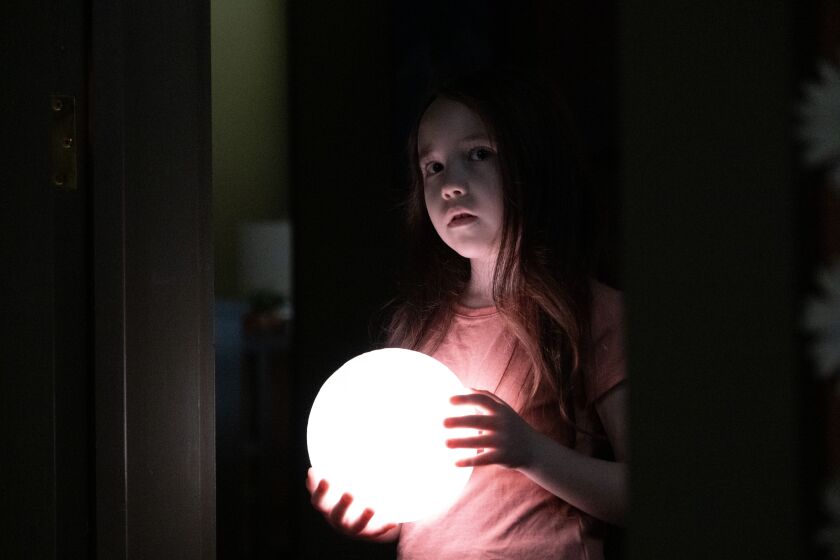 The Boogeyman | Disney+*
From the author of horror, Stephen King comes The Boogeyman. Reeling from the recent death of their mother, sisters Sadie and Sawyer don't receive a lot of support from their father, a therapist dealing with his own loss. When a patient unexpectedly shows up at their home seeking help, he leaves behind a terrifying supernatural entity that preys on families and feeds on the suffering of his victims. Starring: Sophie Thatcher, Chris Messina, Vivien Lyra Blair, Marin Ireland, David Datmalchian.
Watch trailer here.

Pet Sematary: Bloodlines | Paramount
From the creators of the supernatural horror film Pet Sematary comes the series Pet Sematary: Bloodlines, the prequel to the 2019 movie. Based on Stephen King's novel, Pet Sematary: Bloodlines is set in 1969, 50 years prior to the film's events. The series follows Jud Crandall when he discovers a local cemetery in his hometown, Ludlow, where the dead can live again. Jud and his friends join together to confront the evil that has gripped their hometown. Starring: Jackson White, Natalie Alyn Lind, Henry Thomas, David Duchovny, Forrest Goodluck, Samantha Crandall, Isabelle LeBlanc.
Watch trailer here.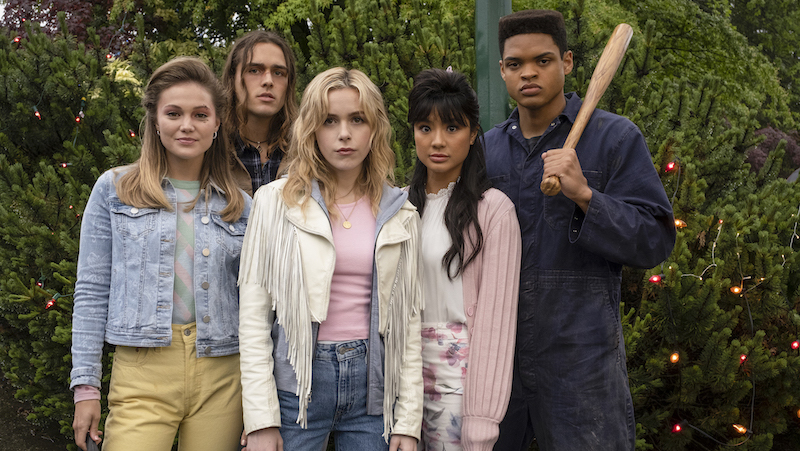 Totally Killer | Prime Video
Think Back to the Future meets Micheal Myers in Halloween, and you have Totally Killer. This black comedy slasher flick is about a 1980s killer returning 35 years after his first murder spree to claim another victim, the one that got away. After her mother is murdered, her daughter travels back in time to 1987, where she pairs up with her mother to catch the killer during the original spree. However, the daughter must do it before she is trapped in the past forever. Starring: Kiernan Shipka, Olivia Holt, Jen D'Angelo.
Watch trailer here.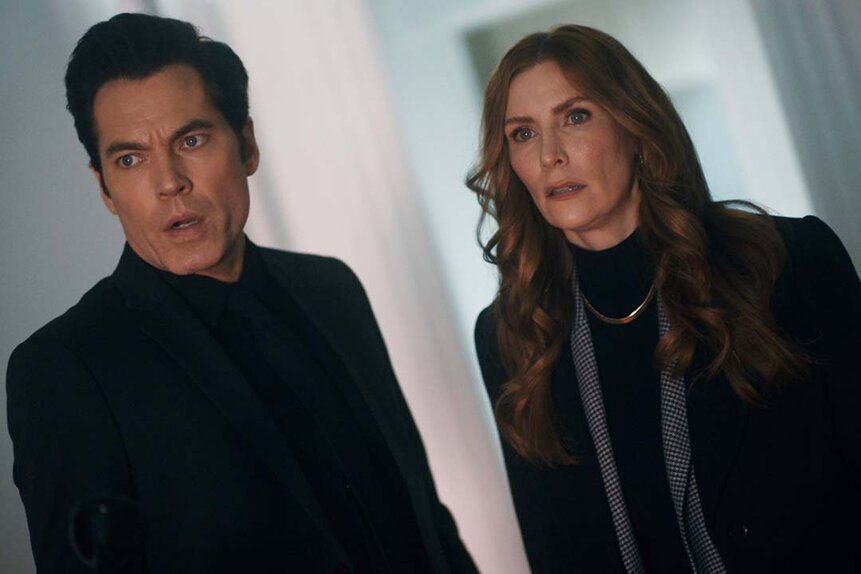 Surreal Estate | CraveTV*
The Roman Agency, a real estate agency, sells the house that no one can. Watch as Luke Roman and his team of specialists handle the haunted and possessed houses that literally scare the potential buyers away. The paranormal drama has two seasons available to stream. Starring: Tim Rozon, Sarah Levy, Adam Korson, and Maurice Dean Wint
Watch trailer here.

Dracula | Netflix
It can't be Halloween without Dracula. From the makers of Sherlock comes the new British mini-series Dracula. Based on the novel by Bram Stoker, this drama-horror goes back to 1897 Transylvania, where the Count is on the hunt for new blood in Victorian London. If you are a Bad Sisters fan, you will recognize Claes Bang, Grace's horrible husband, John Paul, as he takes the lead playing Dracula. This show does have a warning as it may not be suitable for ages under 14. Starring: Claes Bang, Dolly Wells, John Heffernan.
Watch trailer here.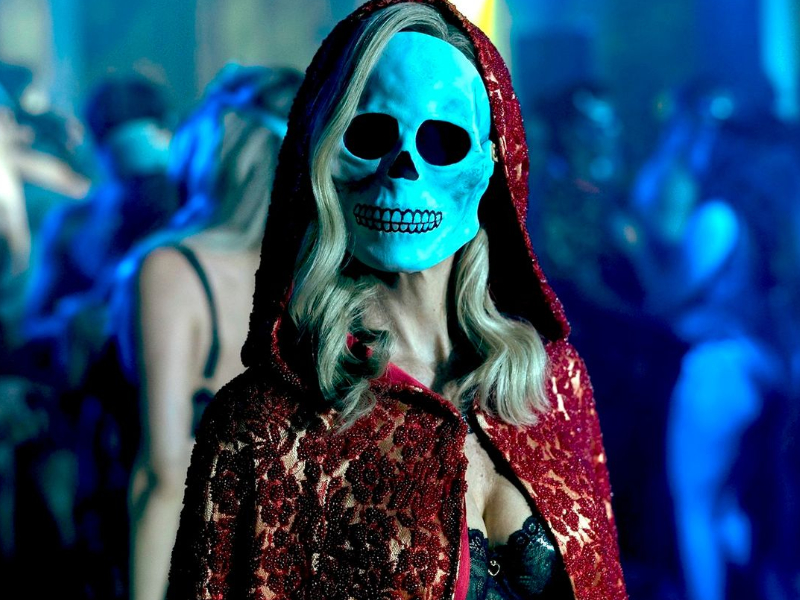 The Fall of the House of Usher | Netflix
Based on the works of Edgar Allan Poe, _The Fall of the House of Ushe_r follows ruthless siblings Roderick and Madeline Usher. Having built Fortunato Pharmaceuticals, creating a life of wealth, privilege and power, the sibling's past secrets come to light when the heirs to the Usher empire start dying at the hands of a mysterious woman from their past. From the creator of The Haunting of Hill House, Mike Flanagan. Starring: Carla Gugino, Bruce Greenwood, Mary McDonnell, Henry Thomas.
Watch trailer here.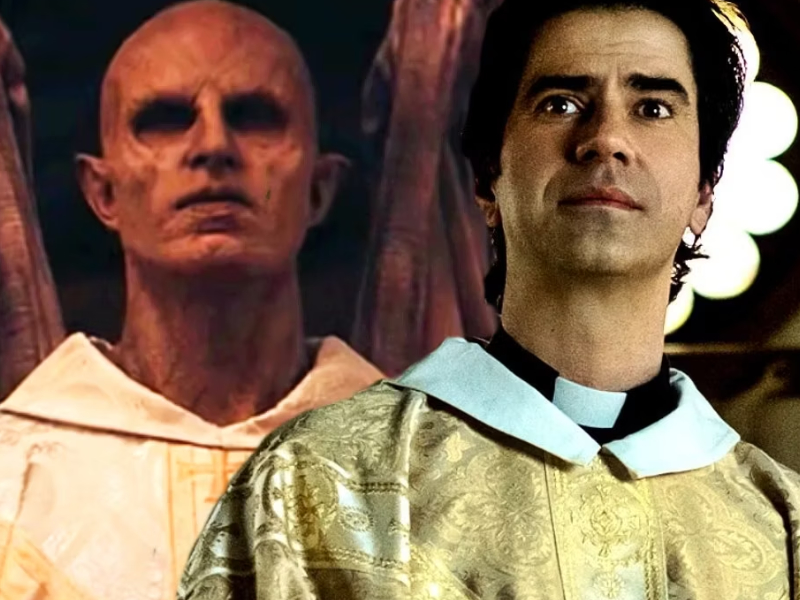 Midnight Mass | Netflix
If you missed it last year, don't miss Midnight Mass this haunting season — another drama horror created by The Haunting of Hill House Mike Flanagan. Midnight Mass introduces an insolated community on Crockett Island, where miraculous events and frightening omens occur upon the arrival of a charismatic, mysterious young priest. Starring: Kate Siegel, Zack Gilford, Rahul Kohli, Annabeth Gish, Hamish Linklater.
Watch trailer here.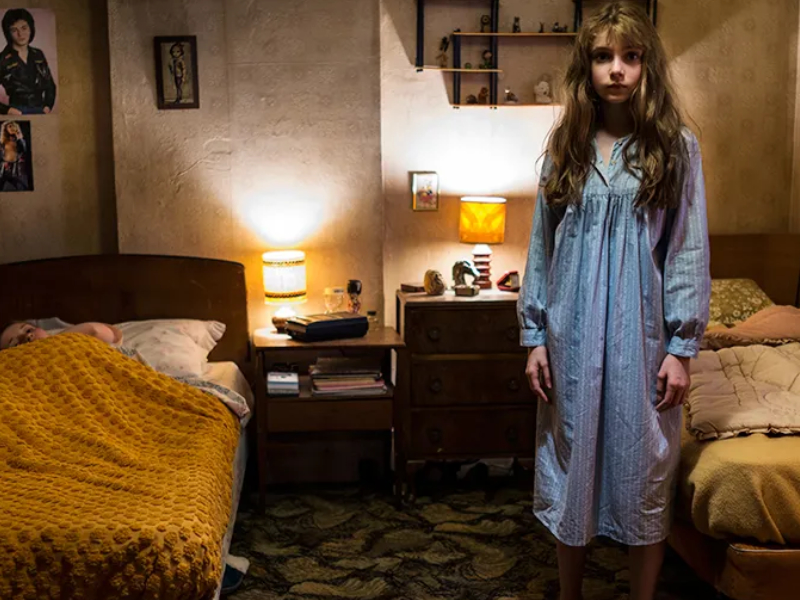 The Enfield Poltergeist | Apple+
If you have watched The Conjuring 2, you know about the Enfield Poltergeist. Now, you can experience the chilling true story of the world's most famous poltergeist case through original audio recordings made inside the house as the events unfolded. The Enfield Poltergeist made headlines in the United Kingdom. Taking place in the London borough of Enfield in the late 1970s, this series is sure to give you a few scares. Starring: Olivia Booth-Ford, Christos Lawton, Daniel Lee.
Watch trailer here.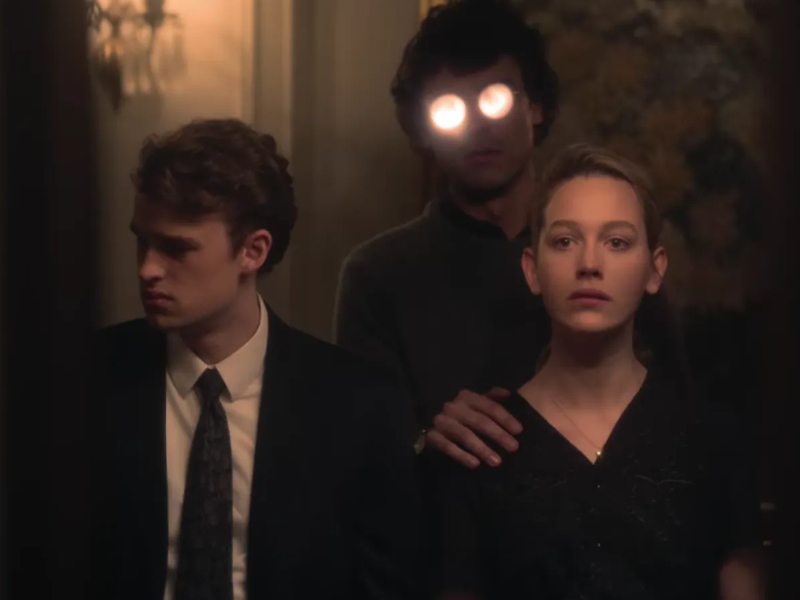 The Haunting of Bly Manor | Netflix
The Haunting of Bly Manor is the second entry in Mike Flanagan's The Haunting anthology series. The story follows a young American au pair hired by Henry to look after his orphaned niece and nephew at the family's country house after their au pair's tragic death. When the American au pair arrives at the Bly estate, she begins to see apparitions that haunt the manor. Starring: Victoria Pedritti, Oliver Jackson-Cohen, Amelia Eve, Henry Thomas, Kate Siegel.
Watch trailer here.

Freddy vs Jason | Netflix*
If you are looking for a blast to the past, Freddy vs Jason will take you back to the 80s. From 80s horror movie king Wes Craven comes the ultimate horror match. Freddy Krueger and Jason Voorhees return to terrorize the teens of Elm Street, and this time, they are also after each other. Starring: Robert England, Ken Kirzinger and Kelly Rowland.
Watch trailer here.

Houses October Built 1 & 2 | Prime Video*
From the producers of Insidious and Paranormal Activity come the Houses October Built. Billed as a found footage horror, the film follows five friends on a quest to find the ultimate haunted house attraction. Days before Halloween, the group hits the road, where they are stalked by a group of mysterious and disturbed individuals. There are two movies available in the series. Starring: Zack Andrews, Bobby Roe, Jason Zada.
Watch trailer here.
Halloween Ends | CraveTV*
It has taken 45 years to get to the final installment of the Michael Myers franchise. Jamie Lee Curtis returns for the last time as Laurie Strode, horror's first "final girl." Four years after the events of Halloween Kills, Laurie is living with her granddaughter and finishing writing her memoir. Michael Myers has not been seen since. As Laurie embraces her life and liberates herself from fear and rage, a young man is accused of killing a boy he was babysitting, igniting a cascade of violence and forcing Laurie to confront the evil she can't control. Starring: Jamie Lee Curtis, Andi Matichak, James Jude Courtney.
Watch trailer here.