Family Friendly Halloween Shows
Haunting season is here, as are plenty of shows and movies to mark the occasion. This is our 2023 tamed-down list, in other words, not the terrifying show list. Whether you have young children, tweens or teens in your house, or scary shows are not for you – we are sure you will find something to watch to mark the haunting season here.
‌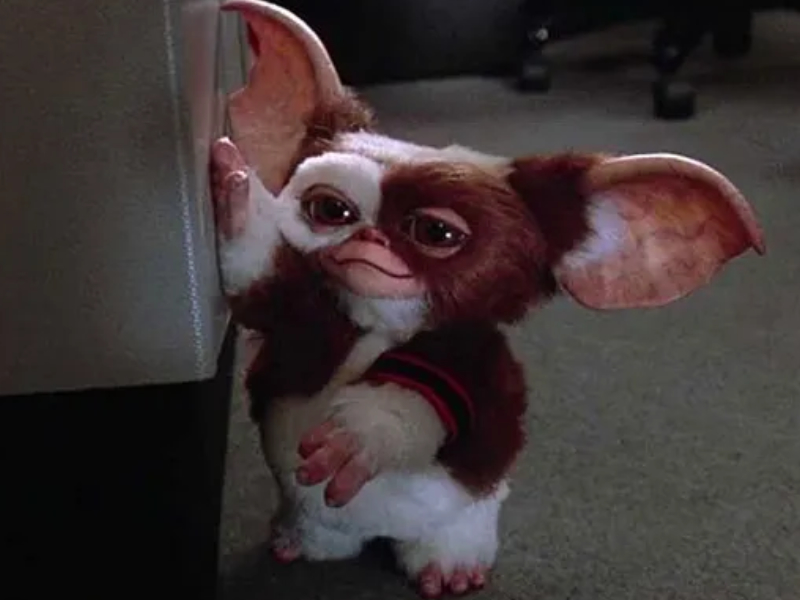 Gremlins | CraveTV
Can you remember the three things not to do to a gremlin? If not, catch up with this classic now in 4K Ultra HD. Watch as Billy inadvertently breaks the rules with these cute, cuddly mini teddy bears and unleashes a horde of malevolently mischievous monsters on a small town. Starring: Zach Galligan, Phoebe Cates, Corey Feldman, and Judge Reinhold.
‌Watch trailer here.‌
‌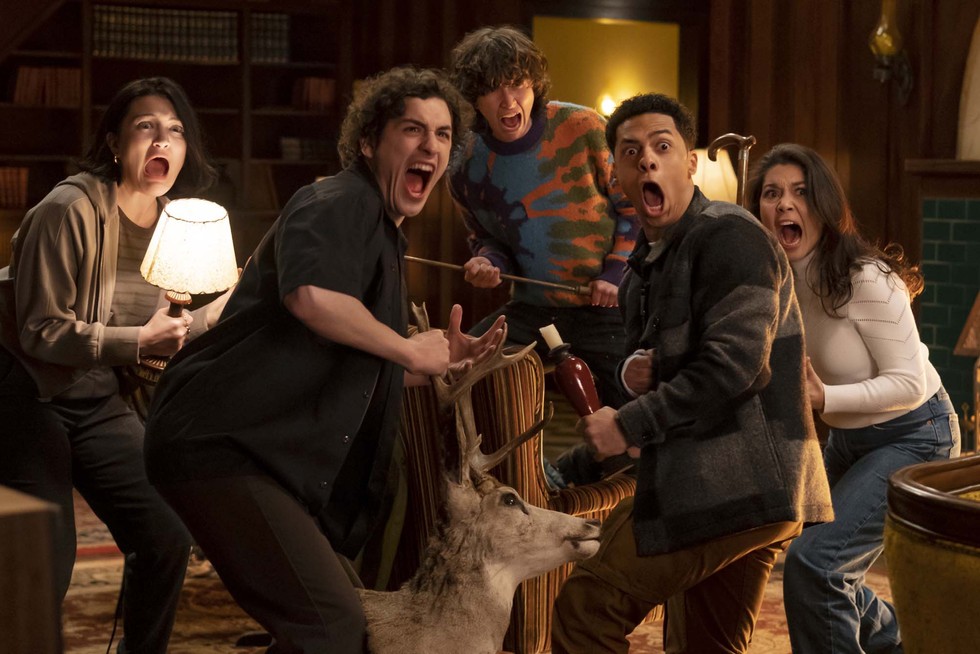 Goosebumps | Disney+
Goosebumps is back. Released on Oct. 13, this teen horror comedy is based on the book series by R.L. Stine. Tagged as "scary than you remember," the series focuses on a group of five high schoolers as they embark on a journey to uncover the tragic passing three decades earlier of a teen named Harold Biddle. The teens also unearth dark secrets from their parents' past. Starring: Justin Long, Miles McKenna, Isa Briones, Rachel Harris, Zach Morris, Ana Yi Puig.
‌Watch trailer here.
‌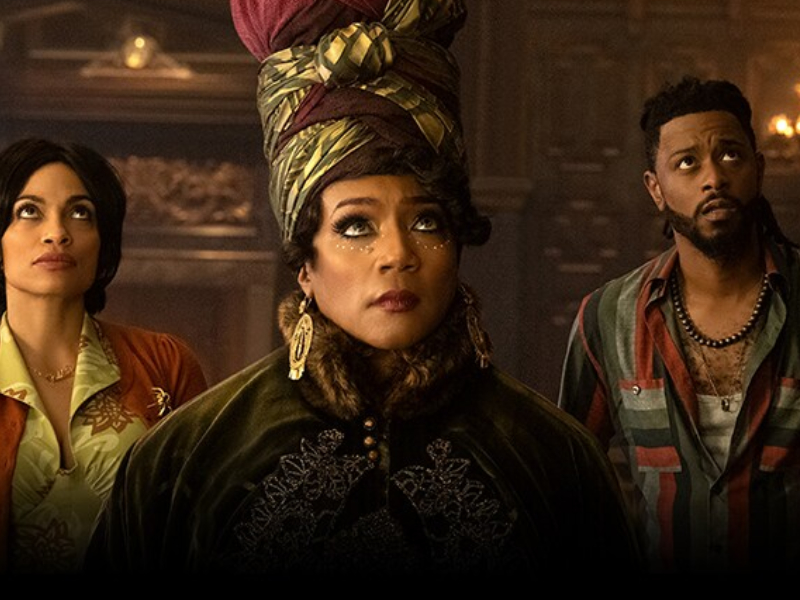 The Haunted Mansion (2023) | Disney+
A single mom and her young son move into a mansion, hoping to convert it in to a bed and breakfast. However, all hope is dashed when it is discovered the mansion is haunted. Let the fun and fear begin when they bring in a medium, priest and professor as they try to evict the ghosts. Starring: LaKeith Stanfield, Tiffany Haddish, Owen Wilson, Danny DeVito, Dan Levy, Rosario Dawson, Jamie Lee Curtis, and Jared Leto.
Watch trailer here.
‌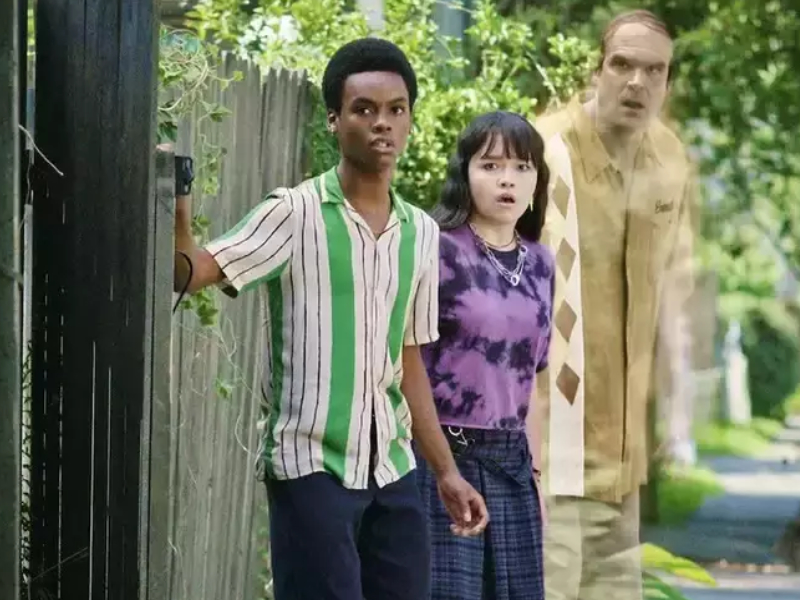 We Have a Ghost | Netflix
When Kevin, a teen, finds a ghost, Ernest, haunting their new home, he does what any teen today would do: posts his encounter on social media. Watch the chase ensue as the post goes viral, making the family and Ernest social media sensations. Not only are they trying to outrun their newfound fame, but also the CIA as the teen and his friend investigate the mystery of Ernest's past. Starring: Jahi Di'Allo Winston, David Harbour, Anthony Mackie, Jennifer Coolidge,
Watch trailer here.
‌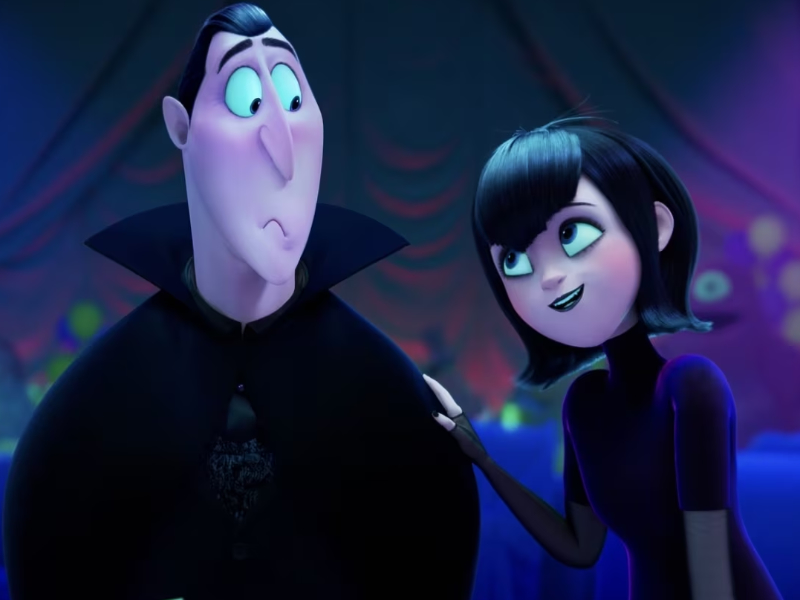 Hotel Transylvania | Netflix
This Halloween season, join Dracula, his best friends and family as they celebrate his beloved daughter, Mavis' 118 birthday. For Dracula, hosting his besties Frankenstein and his wife, the Mummy, the Invisible Man, the Werewolf family, and more is no problem – but when an ordinary hiker stumbles in – the party really gets going. You can catch Hotel Transylvania and Hotel Transylvania 2 on Netflix. Starring: Adam Sandler, Selena Gomez, Fran Drescher, Kevin James, David Spade, Jon Lovitz and Steve Buscemi.
Watch trailer here.
‌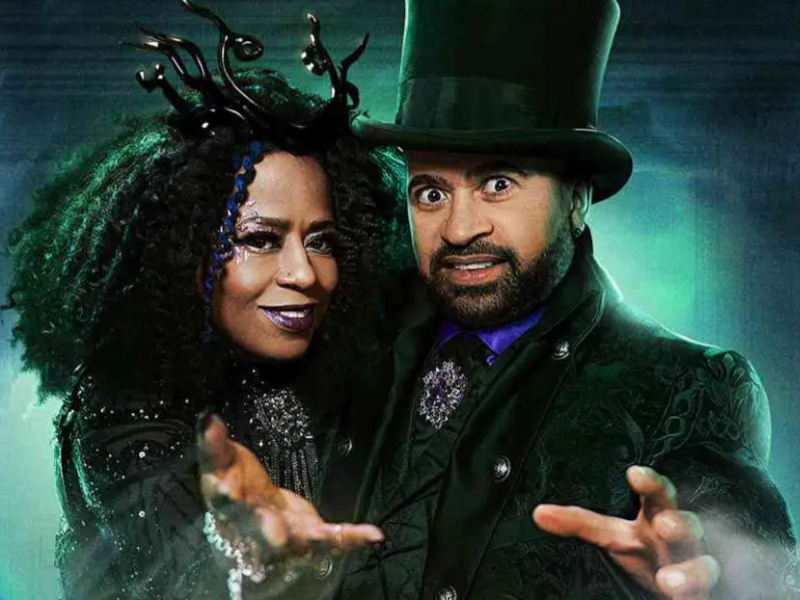 Make Me Scream | Prime Video
It wouldn't be television without a reality show. Join Tempestt Bledsoe (Cosby Show) and Darryl M. Bell (A Different World), who team up with celebrity teams: Jaleel White (Family Matters), Shoniqua Shandai (Harlem) and Lil' Xan as they embark on a gruesome game of terror. The game has the team facing a series of bone-chilling scare zones while trying NOT to scream! The team with the lowest score, thus surviving the night, takes home the prestigious Medal of Mayhem. Starring: Tempestt Bledsoe, Darryl M. Bell, Jaleel White, Shoniqua Shandai, and Lil' Xan.
Watch the trailer here.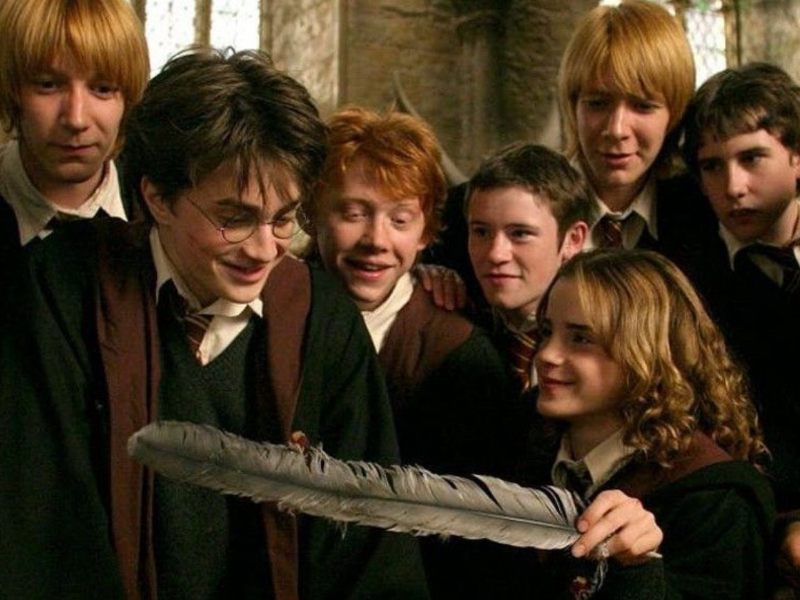 Harry Potter | Crave
Attention all witches and wizards with Halloween here be sure to catch everyone's favourite wizards and witches in Harry Potter. All eight Harry Potter movies are available to stream. Start at the beginning when Harry is introduced to the world of magic at Kings Cross Station, meets his mates on the train, is sorted into Hogwarts Houses, learns to play Quidditch, and begins the journey at Hogwarts. Starring Daniel Radcliffe, Rupert Grint, Emma Watson, Alan Rickman, Dame Maggie Smith, Emma Thompson, and many, many more.

Watch trailer here.
‌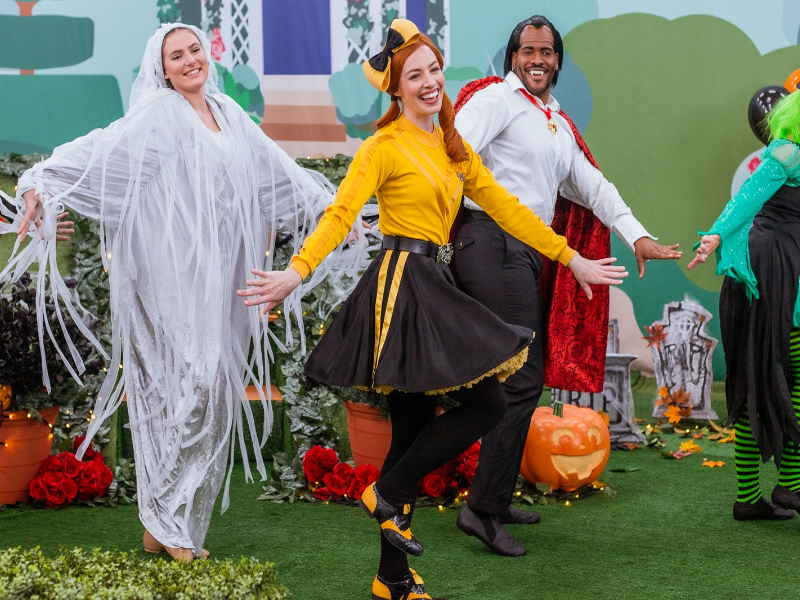 The Wiggles, Wiggly Halloween | PrimeVideo
It's a Wiggles Wiggly Halloween. Join Anthony, Emma, Lachy and Simon as they entertain you and your little ones with this Halloween spooktacular special filled with new and classic Halloween tunes! Who doesn't love Skeleton Sca_t or _Mumbles the Monster? Move and groove with the Wiggles and their friends Dorthy the Dinosaur, Wags the Dog, Henry the Octopus and Captain Feathersword for a Wiggly Halloween.
Watch trailer here.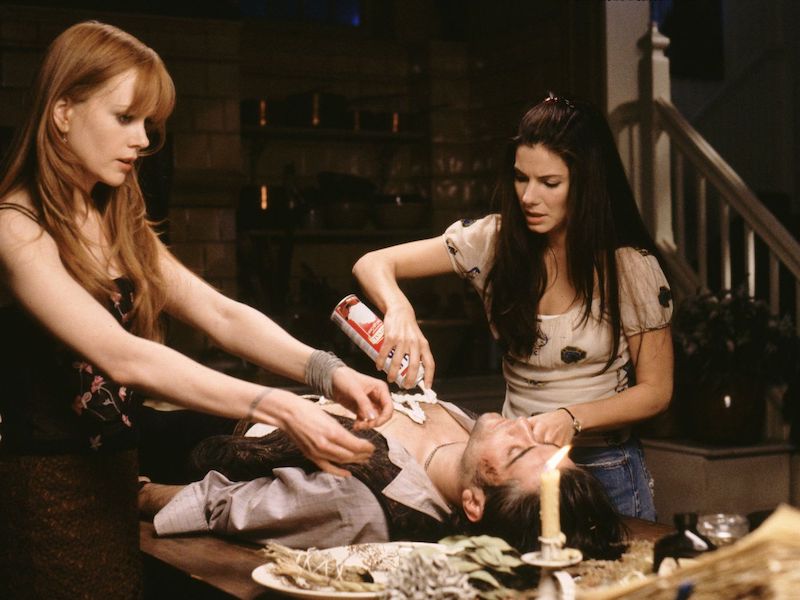 Practical Magic
Love, magic and Halloween. Who doesn't love a romance movie with curses, death and sisters? Sally and Gillian descend from a long line of witches in Practical Magic. Raised by their aunts after their parent's death from a family curse, the sisters were taught how to use practical magic. However, as adults, Sally and Gillian must use their magic to destroy the evil spirit before it kills them. Starring: Sandra Bullock, Nicole Kidman, Dianne Wiest, Stockard Channing, Evan Rachel Wood and Aidan Quinn.
Watch the trailer here.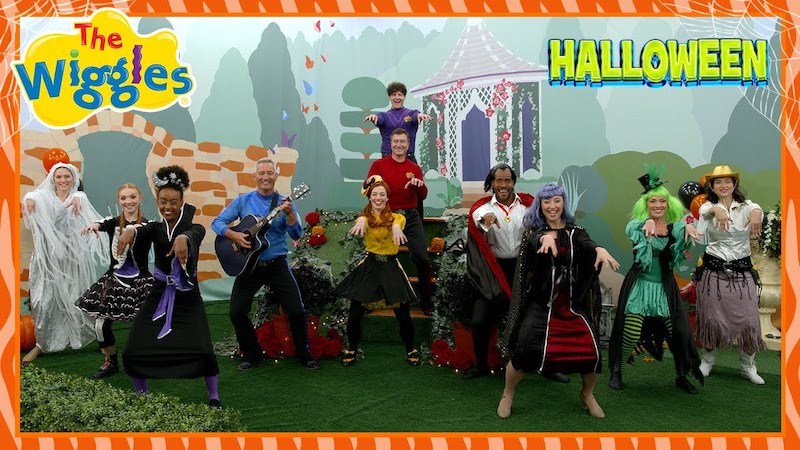 Halloween Party The Wiggles | Prime Video
Grab your broomsticks and pumpkin pails with your little ones and join the fab four and their friends from Downunder as they celebrate Halloween. This spooktacular party will have your little ones singing and dancing for this boo-tastic holiday. This family-friendly Halloween extravaganza is filled with friendly monsters, silly witches and creep-crawly surprises. Starring: Dorthy the Dinosaur and the Wiggles.
Watch trailer here.
The Munsters | CraveTV
The Munsters might fit the bill if you want a horror comedy. Directed by Rob Zombie, the movie is loosely based on the 1960's series. Looking for the man of her nightmares, Lily, a typical 150-year-old lovelorn vampire, finds Herman, a 7-foot-tall green experiment with a heart of gold. While it is love at first shock for this Transylvanian couple, all is not well as Lily's father has other plans for his daughter's future, which don't include kindhearted Herman. Starring: Sheri Moon Zombie, Jeff Daniel Phillips, Danel Roebuck and more.
Watch trailer here.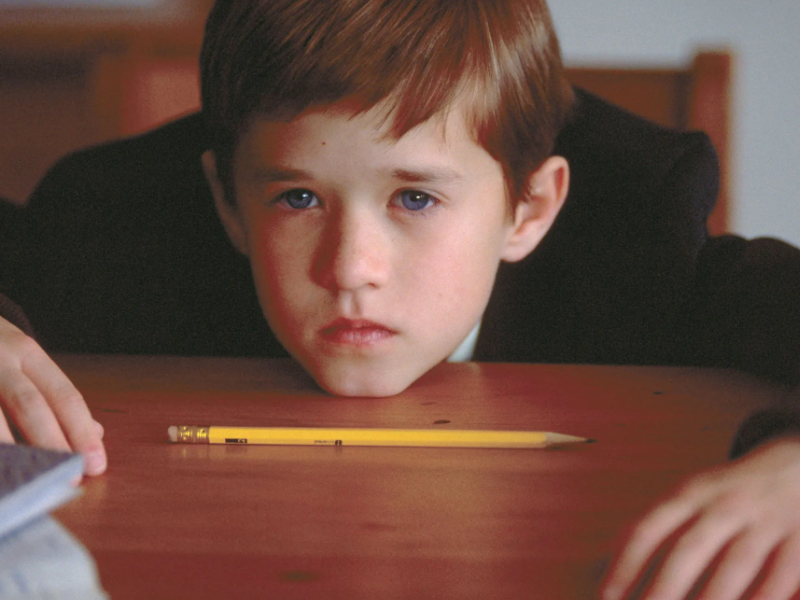 Sixth Sense | Disney+
Who can forget this classic psychological thriller, The Sixth Sense? It's definitely a movie to watch during the haunting season. When Malcolm Crowe, a child psychologist, treats Cole, a young boy who can hear ghosts, rather than being afraid of them, Malcolm convinces Cole to help them. The Sixth Sense was written and directed by Night Shyamalan. Starring: Bruce Willis, Hailey Joel Osment, Toni Collette, Donnie Wahlberg and Mischa Barton.
‌Watch trailer here.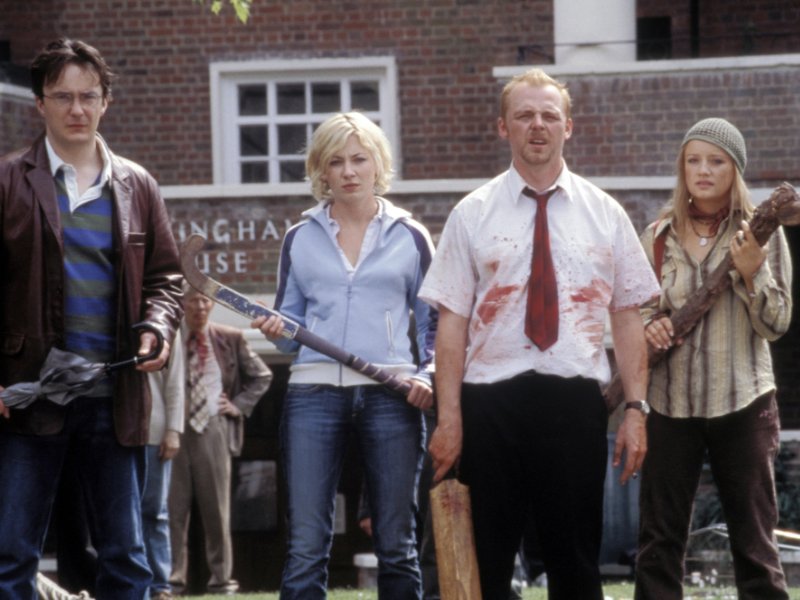 Shaun of the Dead | CraveTV
If you are up for a zombie apocalypse with a twist of British humour, this is the show for you. Voted as one of the 50 Greatest Comedy Films is Shaun of the Dead. With no direction in his life, Shaun, an electronics salesman, battles zombies to save his ex-girlfriend, friends and family. Starring: Simon Pegg, Kate Ashfield, Bill Nighy, Nick Frost.
Watch trailer here.