Show to Stream this Weekend
Whether you are looking for something to watch to commemorate Remembrance Week or looking for a docuseries, drama, comedy or a true story, we have a few picks for you. Happy Streaming.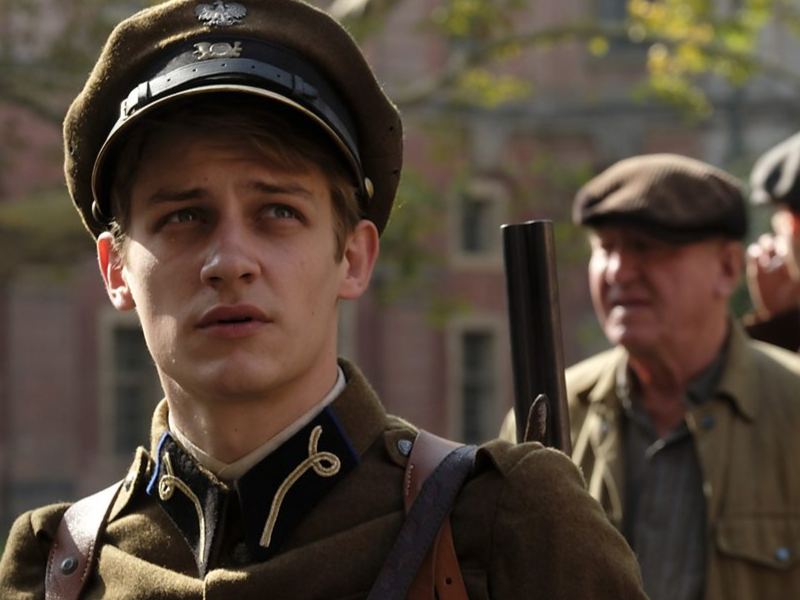 World on Fire | PBS & BBC
World on Fire is an adrenalized, emotionally gripping, and resonant World War II drama that follows the intertwining fates of ordinary people in multiple countries as they grapple with the effects of war on their everyday lives. Season 2 picks up in late 1940. World on Fire's return will take viewers from the war-torn streets of Britain deep into Nazi Germany, the resistance within occupied France, and the brutal sands of the North African desert—where troops struggle to adapt to a very different kind of combat. Starring: Lesley Manville, Helen Hunt, Mark Bonnar, Sean Bean, Julia Brown, and Jonah Hauer-King.
Watch Trailer here.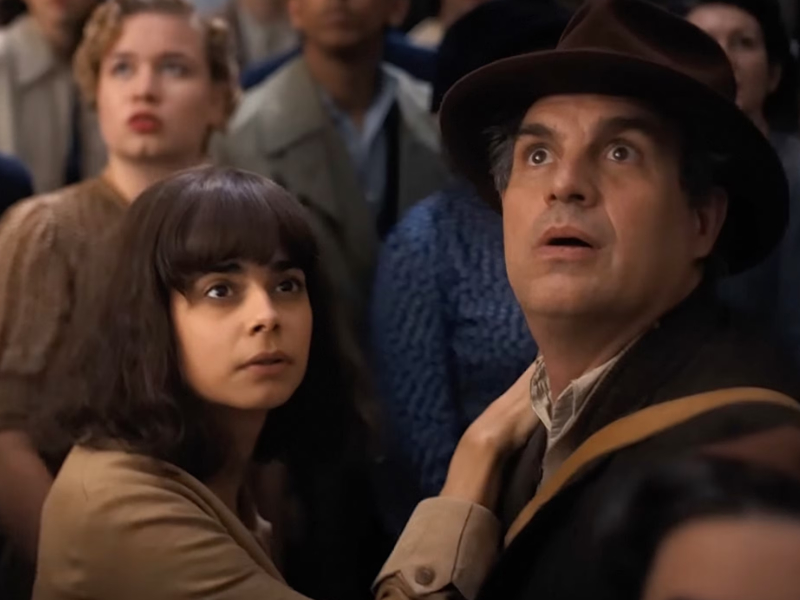 All the Light We Cannot See | Netflix
The 2014 book All the Light We Cannot See is now a mini-series. The story follows Marie-Laure, a blind French teenager, and Werner, a German soldier whose paths collide in occupied France as both try to survive the devastation of World War II. Starring Aira Mia Loberti, Mark Ruffalo, Hugh Laurie, and Louis Hofmann.
Watch trailer here.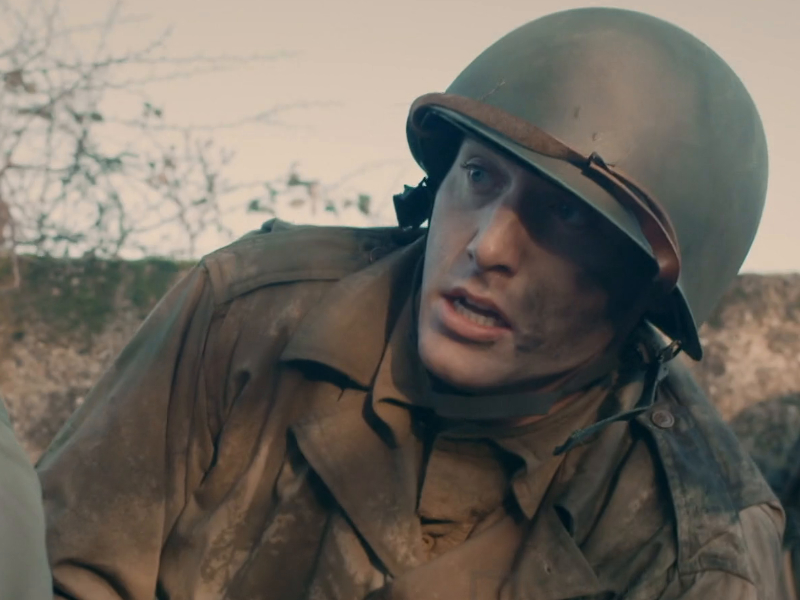 Eyewitness D-Day National Geographic | Disney+
One famous day. Five fighters. Five key turning points that changed the course of World War Two during the D-Day landings told through the eyes of the people who made a difference. Using rarely seen archives, dramatic reconstruction and written accounts from eyewitnesses and personal testimony from five military personnel, this is D-Day as never seen before. Starring: Christopher Adams, John Black, and Drew Cain.
Watch trailer here.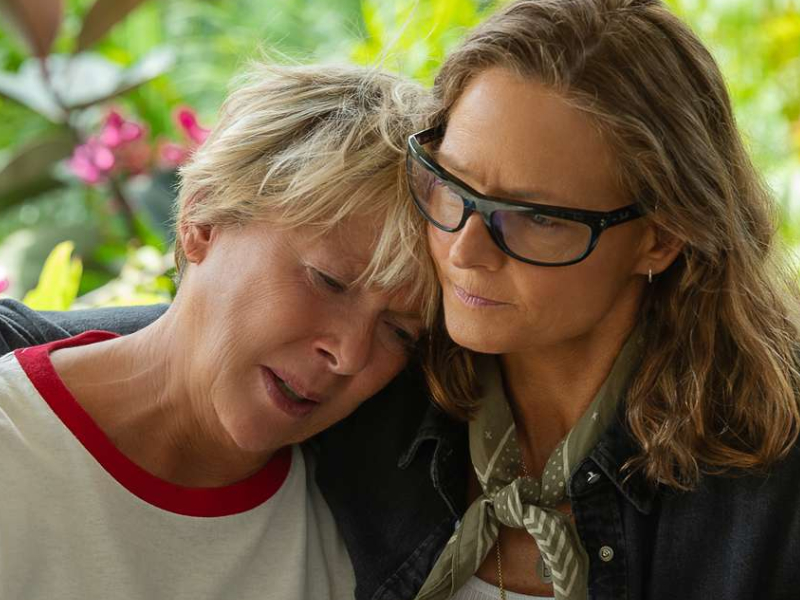 NYAD | Netflix
NYAD tells the remarkable true story of athlete Diana Nyad, who, at the age of 60 and with the help of her best friend and coach, commits to achieving her life-long dream: a 110-mile open ocean swim from Cuba to Florida. Starring: Annette Bening, Jodie Foster, and Anne Marie Kempf. 
Watch trailer here.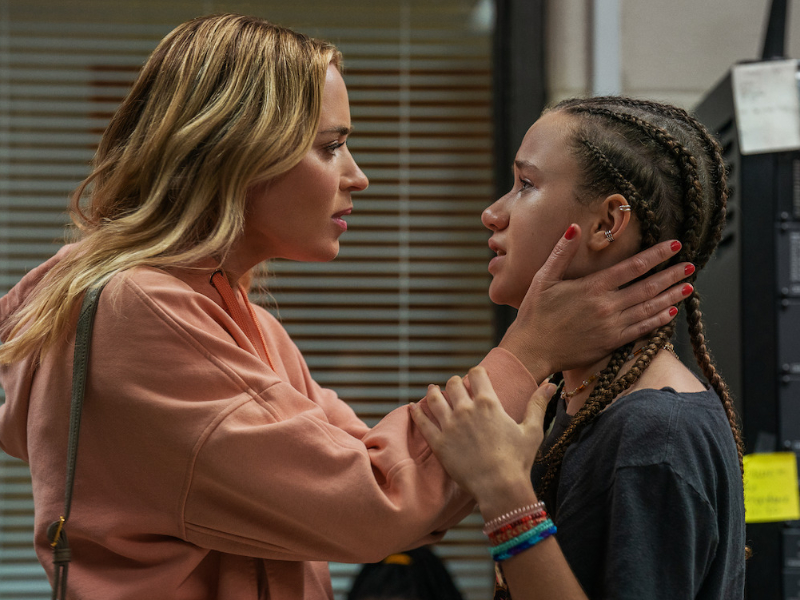 Pain Hustlers | Netflix
Liza dreams of a better life for herself and her daughter. When she is hired to work for a bankrupt pharmaceutical company, Liza skyrockets with sales and into the high life. However, this puts her in the middle of a federal criminal conspiracy. Starring Emily Blunt, Chris Evans, and Catherine O'Hara.
Watch the trailer here.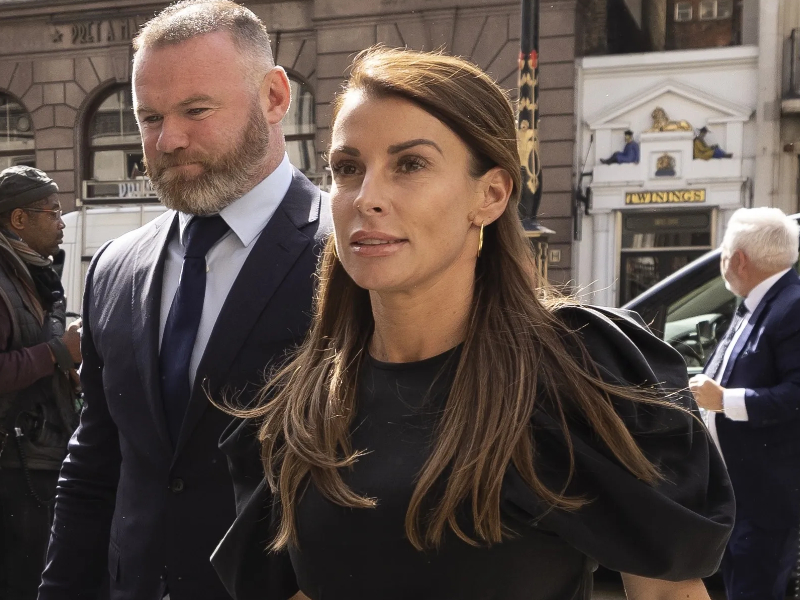 Coleen Rooney: The Real Wagatha Story | Disney+
If you are up for some excellent reality television drama, Coleen Rooney: The Real Wagatha Story is for you. The show revolves around two WAGs (wives and girlfriends) of United Kingdom football players and a leaked social media account. In 2017, Coleen Rooney's private Instagram posts were leaked to The Sun, betraying her trust. The amateur web sleuth, Coleen, sets a trap to catch the perpetrator red-handed. Once revealed, watch the chaos ensue between two football spouses. It was dubbed Wagatha by the media. Wagatha is a portmanteau, a blend of words, the acronym WAG and mystery writer Agatha Christie. Starring Coleen Rooney and Wayne Rooney.
Watch trailer here.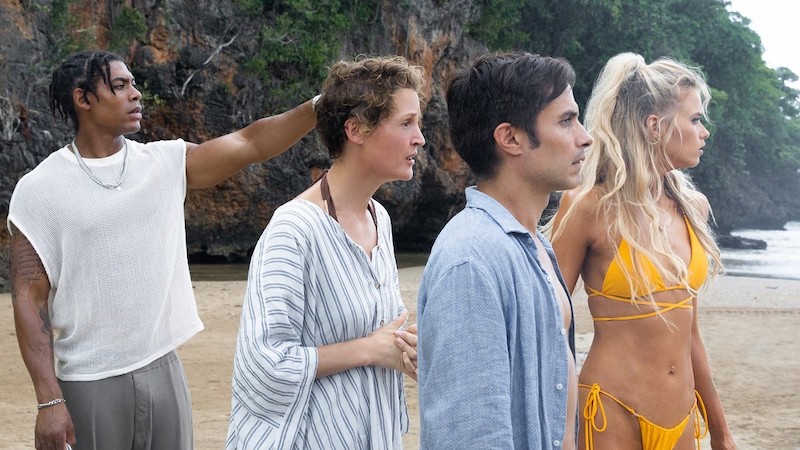 Old | Netflix
From the king of supernatural plots with twist ending comes M. Night Shyamalan Old. A vacationing family discovers that the secluded beach where they're relaxing for a few hours is somehow causing them to age rapidly, reducing their entire lives into a single day. Starring: Gael Garcia Bernal, Vicky Krieps, and Rufus Sewell.
Watch trailer here.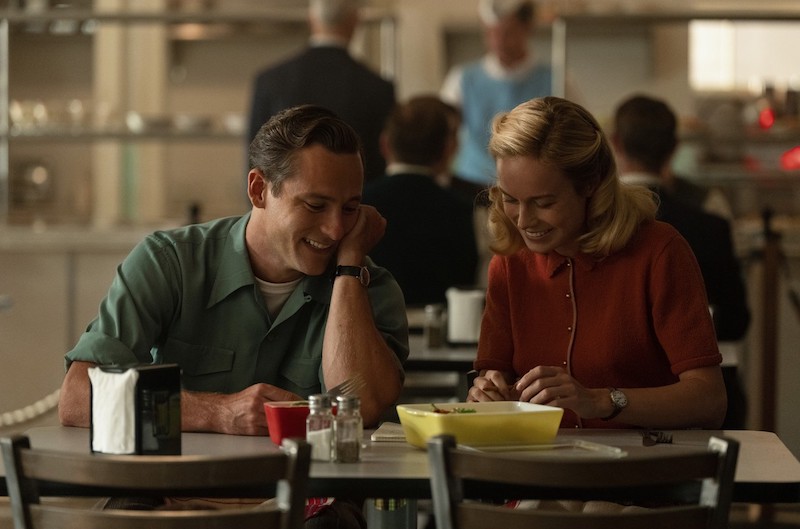 Lessons in Chemistry | Apple+
Set in the 1950s, Elizabeth Zott's dream of being a chemist is put on hold when she finds herself pregnant, alone, and fired from her lab. She receives and offer to host her own feminist cooking show in 1960s America. Titled Supper at Six, the show designed to educate housewives on scientific topics. Brie Lawson, Lewis Pullman, Aja Naomi King, and Stephanie Koenig.
Watch the trailer here.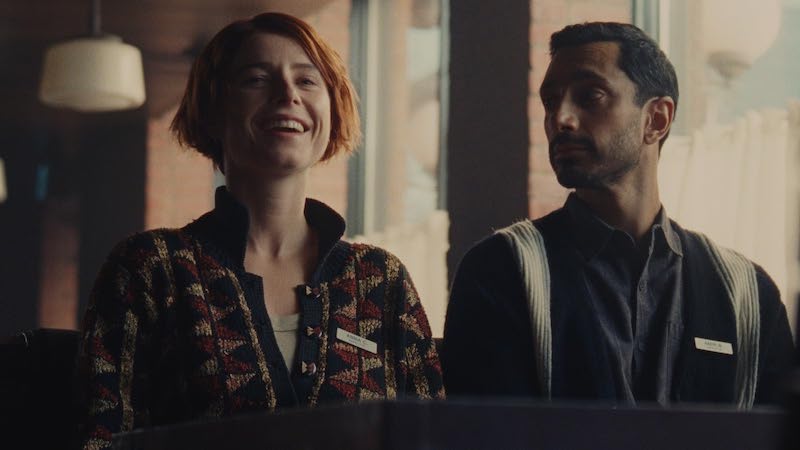 Fingernails | Apple+
Anna and Ryan have found true love, and a controversial new technology proves it. However, there's just one problem, as Anna isn't sure. Then, she takes a position at a love testing institute and meets Amir. Starring: Jessie Buckley, Riz Ahmed, and Jeremy Allen White.
Watch the trailer here.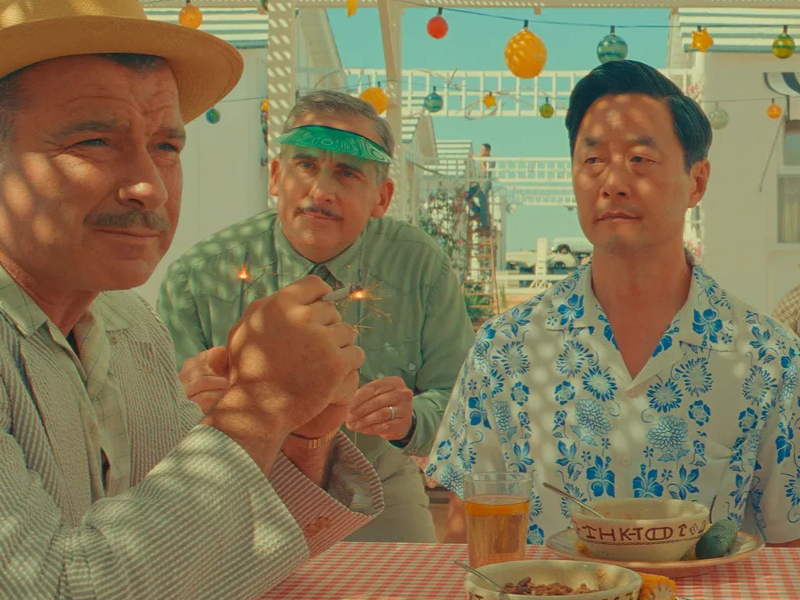 Asteroid City | Prime Video
An out-of-touch family man moves with his wife and daughter from the big city to his dream house on the outskirts of a small town just in time for the apocalypse. Starring: Jason Schwartzman, Scarlett Johansson, Tom Hanks Bryan Cranston, Edward Norton, and Steve Park.
Watch the trailer here.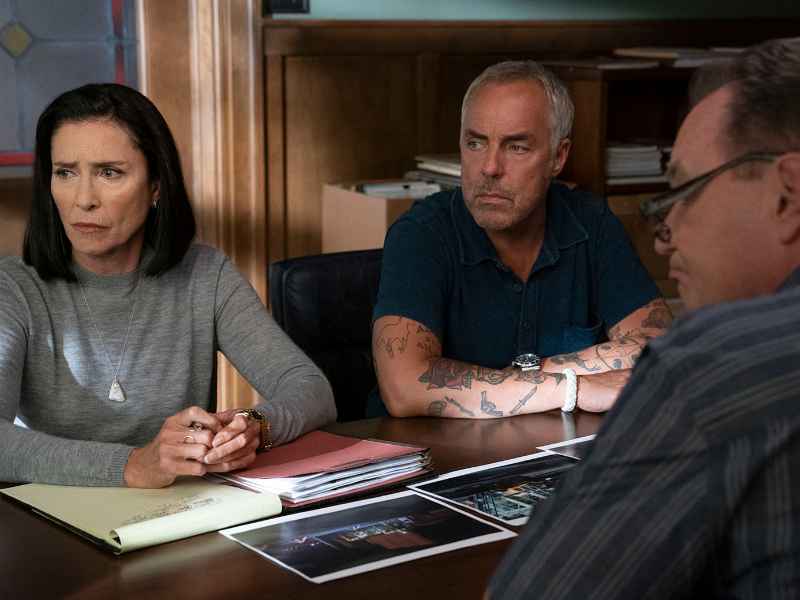 Bosch: Legacy | Prime Video
Bosch embarks on the next chapter of his career and finds himself working with his one-time enemy, Honey Chandler. Starring Titus Welliver, Mimi Rogers and Madison Lintz.
Watch the trailer here.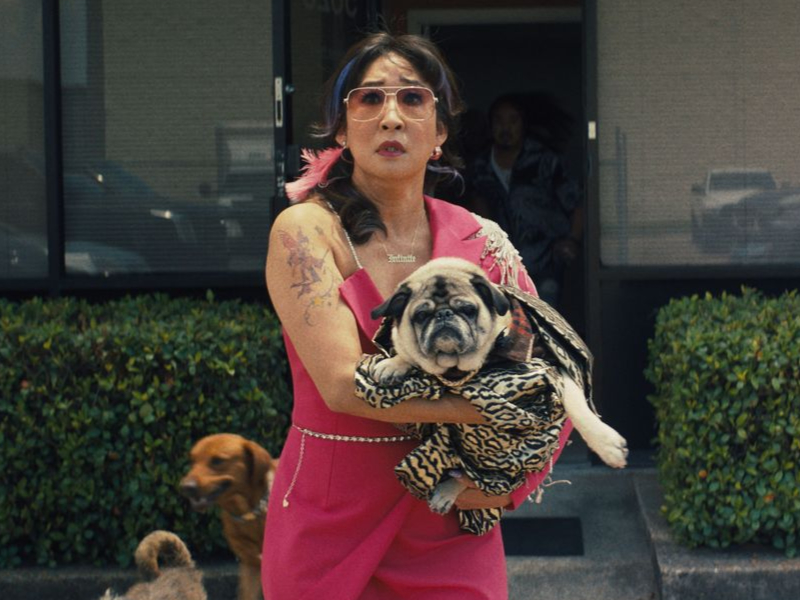 The Quiz Lady | Disney+
When a game-show-obsessed woman and her estranged sister learn of their mother's gambling debts, the two sisters work together to pay them off. Starring: Awkwafina, Sandra Oh, Will Ferrell, and Holland Taylor,
Watch the trailer here.