2020's Pandemic – Curse or Blessing?
The History of Pandemics
Throughout the course of history, as the human race has developed the world, infectious diseases have been a constant companion. Even in this modern area we live in, the outbreaks have happened. 
Some of history's most deadly pandemics from the end of the 19th century to Novel Coronavirus (COVID-19) include:
1817 – 1923 Cholera 6 outbreak: 1 million deaths
1889 – 1890 Russian Flu: 1 million deaths
1918 – 1919 Spanish Flu: 40-50 million deaths
1957 – 1958 Asian Flu: 1.1 million deaths
1968 – 1970 Hong Kong Flu: 1 million deaths
1981 – present HIV/AIDS: 32.0 million [23.6 million–43.8 million] people have died from AIDS-related illnesses since the start of the epidemic (end 2018).
2019 – to date COVID-19: 61,649 deaths
The Warnings
A report from the Global Preparedness Monitoring Board (GPMB), co-convened by the World Bank and the World Health Organization, stated that between 2011 and 2018, there were tracked 1,483 epidemics worldwide, including Ebola and the severe acute respiratory syndrome (SARS). 
As a result, on September 18, 2019, the World Health Organization (WHO) called for world leaders to take seven concrete actions to lessen the risk of a new pandemic. The actions included: monitoring progress during international summits, creating multi-year disaster plans, strengthening United Nations coordination, and building preparation systems across all sectors. See below to read them in full. 
Nevertheless, the inevitable happened, and on December 31, 2019, the World Health Organization was alerted to several cases of pneumonia in Wuhan, China. 
The virus did not match any other known virus. 
Considered not soon enough, on January 7th, 2020, China confirmed COVID-19.
A few weeks later, on January 25th, Canada confirmed to its first case, and on March 11, 2020, the WHO declared the global outbreak of COVID-19, a pandemic.
The Present Battle
Every day, microbiology laboratories around the globe bring to our attention new numbers and summaries of positive-tested people. The entire world is now facing real battles and sorrowful challenges: to stay safe and healthy, to protect their families, their jobs, financial stability, the continuity of education, and the access to medicines, supplies, and the essentials for living.
Sadly, many borders have shut down as have: schools, banks, shopping centres, and parks. Buildings and businesses have closed for an indefinite period of time, as people have been asked by their governments and health ministries to self-quarantine to prevent the spread of the pandemic virus.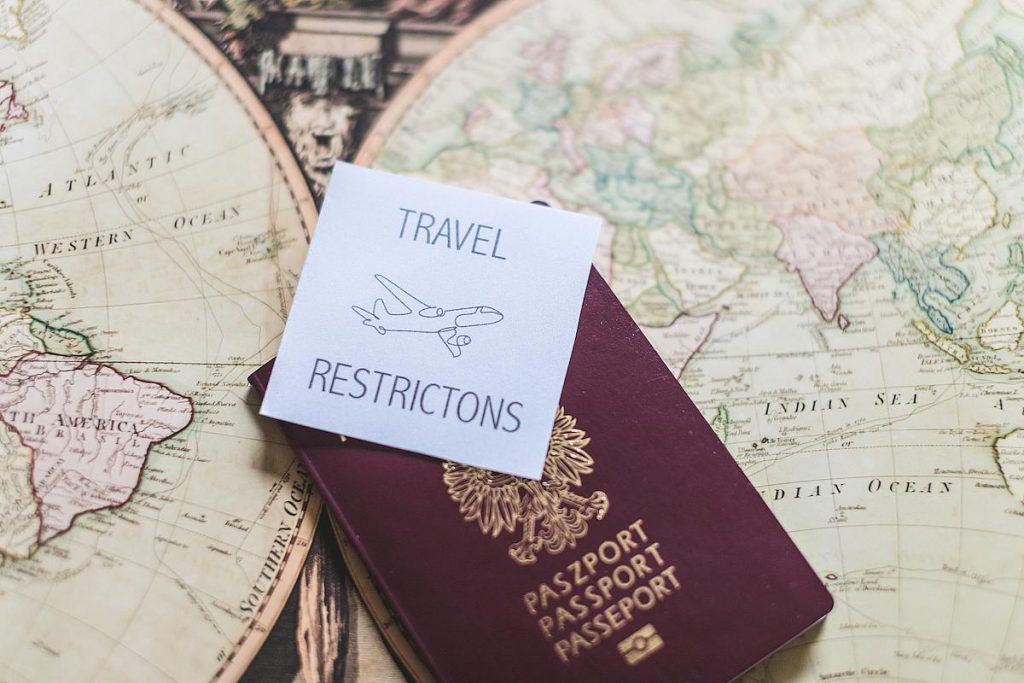 The reality, the better we all comply with the safety measures, the sooner we'll be able to go back to our normal lives.
Stay positive
On a positive note, staying at home due to the pandemic can be looked at as less of a curse and more of a blessing. In essence, families can reunite, become closer to prayer and spirituality, share meals and laughter together with their loved ones. The children are happier having their parents close-by, the overworked and tired can relax and rest. There is now more time for introspection, hobbies, love, and … singing on the balcony.

But, above all that, due to factories being closed, which in turn has caused less consumption of electricity and gas, we are witnessing what the decline of worldwide consumerism looks like and the benefits. We can now say that the Earth is breathing.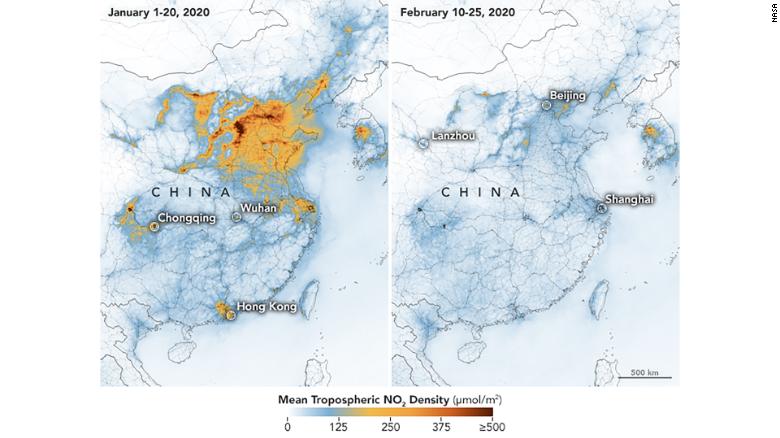 Satellite images released by NASA and the European Space Agency show a dramatic reduction in nitrogen dioxide emissions – those released by vehicles, power plants, and industrial facilities – in major industrial cities around the world, between January and March. The visible cloud of toxic gas hanging over countries almost disappeared.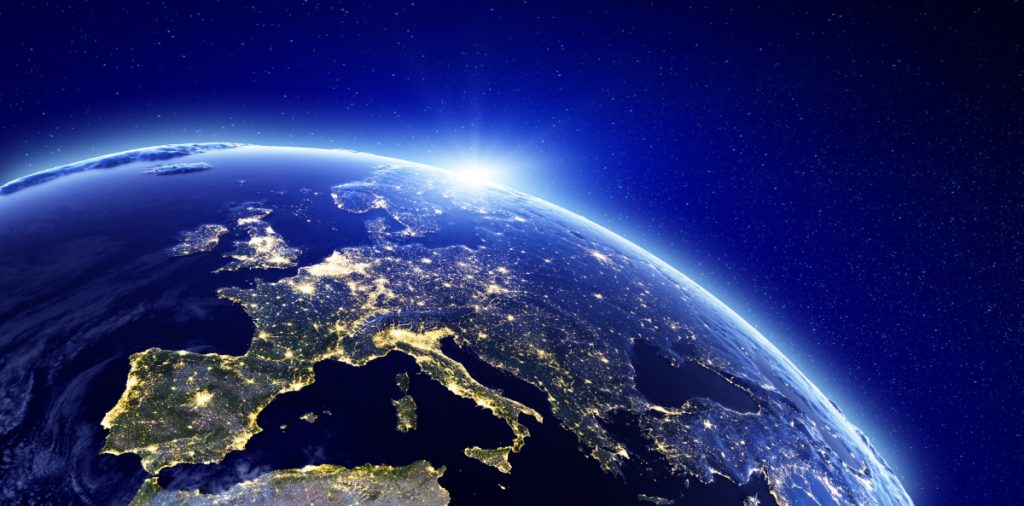 Praise our health care professionals
And while the world is quiet and seems like taking a break, there is a significant sound of desperation coming from the hospitals around the world. 
Doctors and nurses, and health care professionals, our heroes, constantly fight and never give up in helping the ones in need, even when paying with their own lives. 
Sadly, in one of the most affected by the virus countries in the world, Spain, on March 24, 2020, the Health Minister stated that nearly 14 per cent of the confirmed cases were medical professionals.
Across Western Europe, the health care professionals describe living times of war, them being the soldiers on the front lines, struggling a battle against the coronavirus which has left some hospitals on the brink of collapse.
I ask all of you to take a moment and praise, be grateful, and thank these amazing people, the doctors, and the nurses, for their efforts in saving our lives and for helping us going through these dark times. God bless them!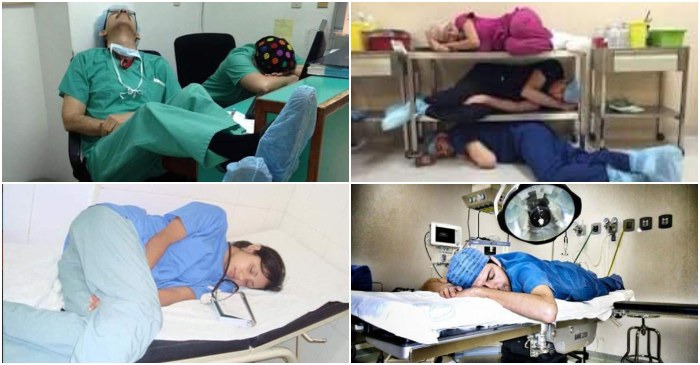 Forecasts
It is hard to calculate and forecast the impact of Coronavirus COVID-19 because the disease is new to medicine, and data is still coming in. The Public Health Agency of Canada is actively monitoring the situation. It is working with the WHO and other international partners, gathering additional information that is passed to all of us in a timely manner.
The good news is that on March 11, 2020, Canada announced it would provide $275 million towards the research. Together with Germany, the United States, the European Union, and others have collectively committed more than a billion dollars allocated to the prevention efforts and a quicker development of the vaccine for this deadly disease. 
Once done, it will be accessible, and let's hope, affordable too.
But for the time being, I think it's best to listen to Dr. Theresa Tam, Canada's chief public health officer who tells us every day to stay at home, self isolate, go for walks, and grocery shopping only if necessary. 
As we, the people, have a vital role in the community spread of Coronavirus COVID-19. 
As my 91 years old grandmother that lived through the Second World War, hunger times and decades of Communism has recently told me, "Cristina, having each other is all that matters. This, too, shall pass. We will be alright!"
From the WHO GPMB: Actions for Leaders to Take 
The report calls for seven urgent actions to prepare the world for health emergencies, calling on: 
Heads of Government to commit to preparedness by fully implementing the International Health Regulations, and increasing investment in preparedness as an integral part of national and international security; 

G7, G20, G77 Member Countries and regional intergovernmental organizations to follow through on their funding and political commitments for preparedness and regularly monitor progress at annual meetings; 

All countries to build strong preparedness systems, with heads of government appointing a high-level coordinator to lead efforts across all government departments and sectors, to prioritize community involvement and to routinely conduct multisectoral simulation exercises; 

Countries, donors and multilateral institutions to prepare for worst-case scenario of a fast-moving pandemic due to a virulent respiratory pathogen by scaling-up research and development for new vaccines and medicines, surge manufacturing capacity and rapid information sharing systems; 

The IMF, World Bank Group, and international financing organizations to integrate preparedness into their replenishments, national and international financial risk assessments, incentive systems and funding mechanisms; 

Development assistance funders to create incentives and increase funding for preparedness to fill financing gaps for the poorest and most vulnerable countries and Member States to increase their contributions to WHO for its preparedness and response support to counties and a sustainable Contingency Fund for Emergencies; and 

The United Nations to strengthen preparedness and epidemic response coordination at the international level. 
Click here to read WHO's full report here.