Search for Female Veteran Continues
The Niagara Regional Police Service is still searching for a missing 37-year-old female veteran from St. Catharines.
Katrina Blagdon, retired Canadian Armed Forces Supply Technician, was last seen on December 31, 2021, in the area of Vansickle Rd N and Martindale Road, in St. Catharines.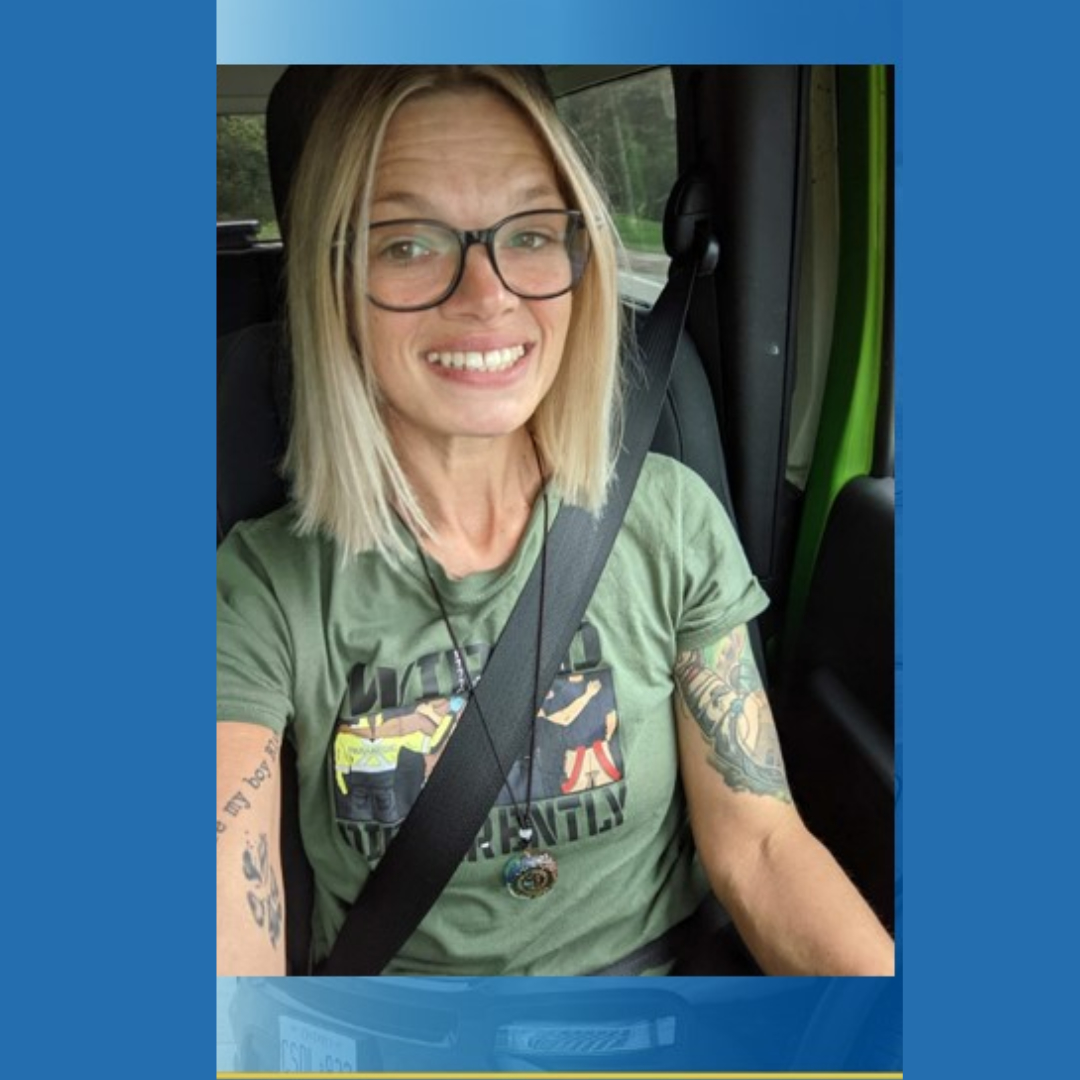 Concerned for Katrina's Welfare
Katrina is described as white, 5'4, with a slim build, dirty blonde hair, and tattoos. She is believed to be travelling by foot.
Police and her family are concerned for Katrina's welfare and are requesting the public's help in locating her.
Anyone with information regarding the location of Katrina is asked to contact the Niagara Regional Police Service dispatch at (905) 688-4111, dial option 3, extension 1024325.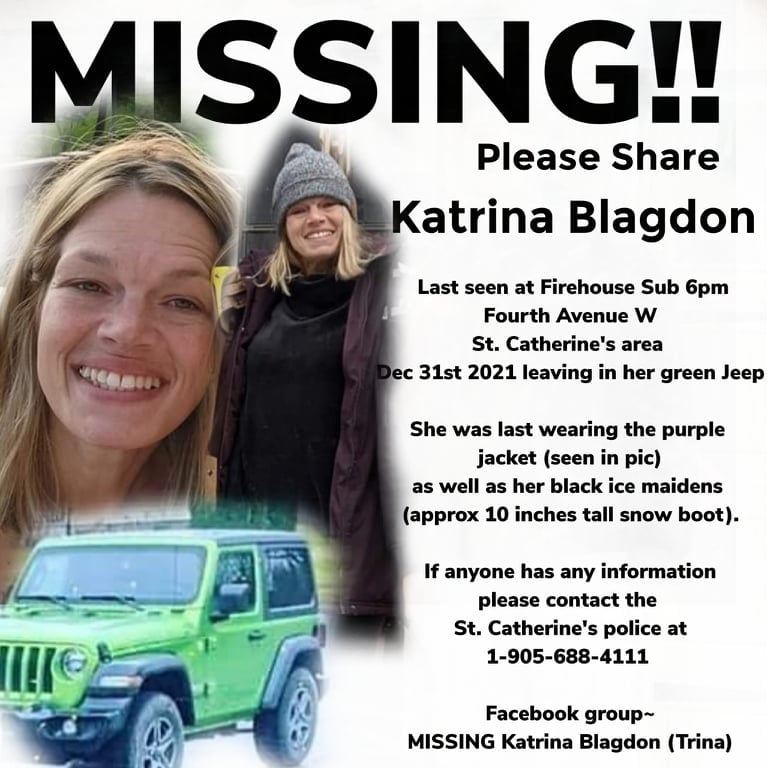 GoFundMe Campaign
On behalf of Shelly Blagdon, Katrina's sister, Karrie Porter, has organized a GoFundMe campaign to help cover travel, hotel, and food costs, as well as lost wages from taking time off work as her family travel to Niagara from Pembroke and Nova Scotia to join local search efforts.
So far, $6,917 has been raised.
To contribute to Porter's GoFundMe campaign, and support Blagdon's family, visit here.