RCAF Personnel deploy to the Netherlands for Frisian Flag 22
Images courtesy of the CAF. 
Six CF-18 Hornet fighter jets and approximately 130 personnel left Canada on March 22, 2022 for Exercise FRISIAN FLAG 22 held in the Netherlands annually.
Simulated Air Combat Training
The personnel and jets are mainly from 433 Tactical Fighter Squadron at 3 Wing Bagotville, Quebec. The Royal Canadian Air Force (RCAF) members will participate in simulated air combat training alongside NATO Allies. The deployment is from March 22 to April 15 and is based in Leeuwarden Air Base in the Netherlands.
"Ensuring the readiness of the Royal Canadian Air Force to counter any threat is one of our most important responsibilities. Exercises like FRISIAN FLAG provide highly valuable training not only for our members, but also those of our Allies, to practice working together at all levels – including command, air crew, ground crew and support personnel – in a wide variety of tactical combat scenarios that they could face on real world operations. Recognizing the current security environment, this training is of particular importance for the Royal Canadian Air Force," said MGen. Eric J. Kenny, Commander of 1 Canadian Air Division/Canadian NORAD Region/Joint Force Air Component/Search and Rescue Region Trenton.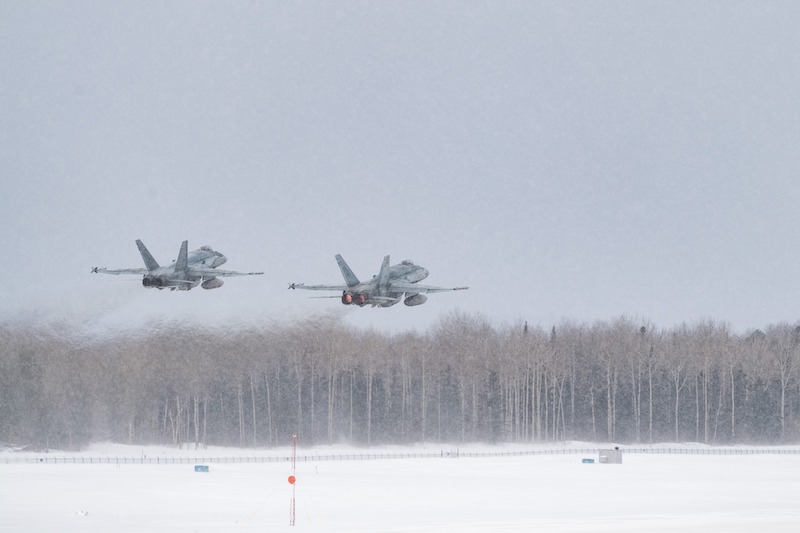 RCAF Members Exercising Skills
Hosted by the Royal Netherlands Air Force, Exercise FRISIAN Flag 22 will give RCAF members an opportunity to exercise the planning and execution of various tactical fighter combat operations. Some of these tactical fighter combat operations include counter-air operations (both offensive and defensive), engaging ground targets, and providing close air support to troops on the ground.

Canada's participation in this exercise has been long-planned as part of the RCAF's ongoing annual readiness training program. These types of exercises ensure the military is prepared for operations in times of peace, crisis, and conflict.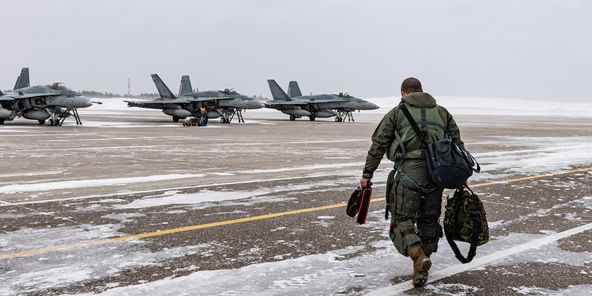 Important Tools
According to a Department of National Defence (DND) article, "Exercises like FRISIAN FLAG are important tools through which the RCAF and our NATO Allies test and validate concepts, procedures, systems and tactics, and practice working together efficiently in demanding scenarios."
NATO exercises are planned in advance and vary in scope, duration, and form, ranging from live exercises in the field to computer-assisted exercises that take place in a classroom.