Report notes barriers why women excluded from UN Peacekeeping Operations
Deployment selection, peace operations infrastructure, and social exclusion are the main reasons women are excluded from meaningful participation in United Nations Peacekeeping Operations, according to the recently released Elsie Initiative Barrier Assessment.
Released Thursday, the Elsie Initiative Barrier Assessment report was commissioned to identify barriers and opportunities for improving women's participation in UN operations.
According to a Department of National Defence (DND) press release, the report has been welcomed by the Government of Canada, noting the Canadian Armed Forces (CAF) is committed to "achieving positive and enduring cultural change, which includes the removal of barriers to gender equality."
"We are committed to increasing opportunities for Canadian women who contribute to UN peace support operations. Through the Elsie Initiative, Canada is identifying and addressing barriers to uniformed women's meaningful participation in UN peace operations, and working to deliver transformational change. I welcome the findings and recommendations from the Elsie Initiative Barrier Assessment released this week. As Canada strives to be a world leader in advancing gender equality in the military, it is crucial that we work to identify areas of strength, and areas which we can improve upon, to ensure that diverse women in uniform to succeed here at home and abroad," said Minister of National Defence, Anita Anand.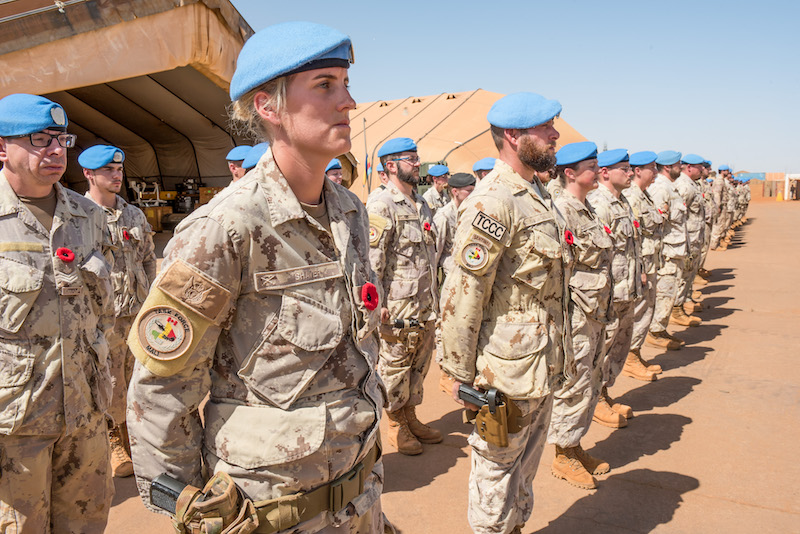 Deployment Selection
The report assessed and identified that deployment selection, which is whether men and women have a fair chance to deploy, is a key area that needs to be addressed in improving equality on peace operations.
"The deployment selection issue area explores whether women are prevented from deploying through a lack of information, a lack of connections to influential decision makers and/or because their superiors decide that it is too dangerous for them to deploy," the report stated.
The main barriers in this regard revolve around oversight on the part of a superior's selection deployment candidates, UN PSO not focusing on gender, no standardized procedure for recruitment, and lack of awareness of opportunities.
Recommendations in this regard include:
finding ways to improve awareness of deployment opportunities, standardizing criteria for selection,
developing a strategy to be more proactive in meeting deployment objectives related to UN Security Council Resolution 1325.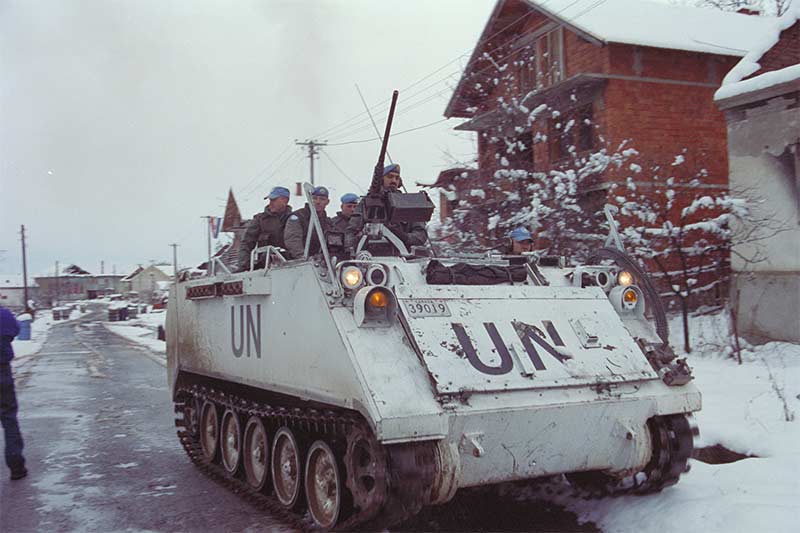 Peace Operations Infrastructure
Another area assessed by the report is whether the accommodation and equipment in peacekeeping missions are suitable for women's needs.
According to the report:
there are no specialized accommodations and bathroom facilities for women on missions,
uniforms are not designed for women,
not adequate access to feminine hygiene products, and
a lack of access to reproductive healthcare and female doctors.
In this regard, the report recommends:
modernizing the CAF uniform for women,
assessment of UN camps to ensure there are facilities for women, and
consider developing modules for pre-deployment training to focus on "health and safety information of specific relevance to women, such as access to feminine hygiene products, birth control, cultural norms in other countries, etc."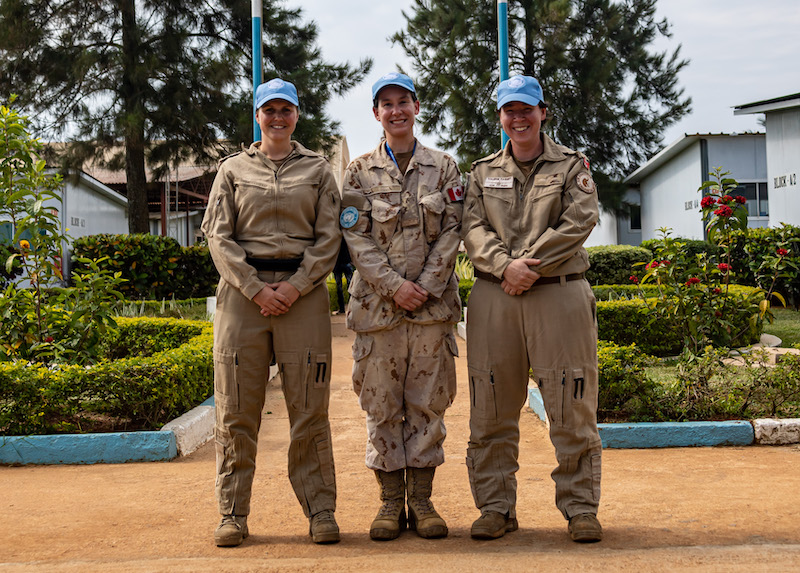 Social Inclusion
The third key area highlighted by the report is social inclusion. This refers to "whether women are treated as equal members of the team during pre-deployment, deployment, and post-deployment."
While it may be no surprise that barriers in this regard have been stated as "the environment in the CAF has been described as a sexualized culture."

This culture if further exacerbated during deployments. According to the report, half witnessed a colleague joke about women during an international mission. In addition, women were more likely to report a colleague referring to them as something other than their name or title.
Recommendations in this regard include introducing audience-specific gender training and developing an education campaign.
Not All Bad News
The report also highlighted many positive practices the CAF has in place to support women on peacekeeping operations.
Additionally, it highlighted that according to data from 2022, "20.2 per cent of the CAF's Regular Force officers are women meeting current UN targets. Women in the CAF also deploy at a similar rate as men to UN Peace support operations – 2.3 per cent of women serving, 2.7 per cent of men serving," stated the DND press release.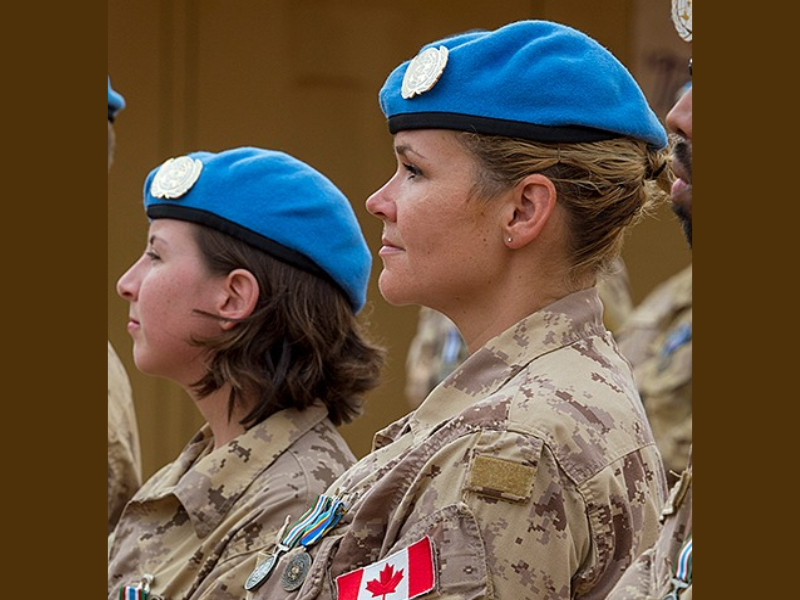 Measuring Opportunities for Women in Peace Operations (MOWIP)
In 2019, Canada announced that the CAF would undergo the Measuring Opportunities for Women in Peace Operations (MOWIP) barrier assessment methodology.
This report released Thursday "report presents the consolidated results of an online survey to CAF members, in-depth interviews with key decision makers within the CAF, and a review of CAF policy and procedures conducted from January 2021 through March 2022."
Canada is among many countries that have recently undergone this assessment. Other countries include Germany, Ghana, Senegal, Uruguay, and Zambia.
Geneva Centre for Security Sector Governance (DCAF), co-funded by Norway and Canada, collaborated with Cornell University to develop the Elsie Barrier Assessment MOWIP methodology.
10 Issue Areas
According to a DND press release, "The MOWIP comprehensively assesses 10 issue areas related to the meaningful participation of women in UN peace operations."
These 10 areas include:
Eligible Pool
Deployment Criteria
Deployment Selection
Household Constraints
Peace Operations Infrastructure
Peace Operations Experiences
Career Value
Top-down Leadership
Gender Roles
Social Exclusion.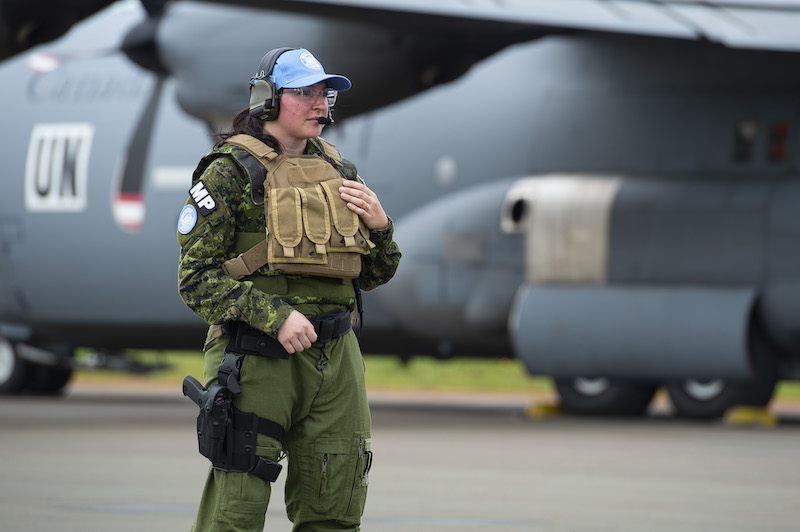 The Elsie Initiative: A Smart Goal
The Canadian government launched the Elsie Initiative in 2017 to increase meaningful participation of uniformed women in UN operations. In Dec. 2021, Minister of National Defence, Anita Anand, announced the initiative's extension.
"Canada's Elsie Initiative for Women in Peace Operations works across the world in support of women peacekeepers, but it also holds vital lessons for us at home. As we join the growing number of countries who have undergone this assessment, Canada is committed to continue improving efforts to increase the meaningful participation of women in UN peace operations," said Mélanie Joly, minister of foreign affairs.