Remote Mine-hunting and Disposal System Contract Awarded
Valued at $57.9 million, two contracts were awarded to Kraken Robotic Systems Inc. of Mount Pearl, N.L., for the Remote Mine-hunting and Disposal System (RMDS).
"I am pleased for today's announcement of this contract award to Kraken Robotic Systems Inc. This contract demonstrates our continued commitment to provide the Royal Canadian Navy and its members with the advanced equipment they need to do their job, at the best value for Canadians," said Helena Jaczek, minister of public services and procurement.
Under these contracts, Royal Canadian Navy ships and crew are expected to be safer and more secure by identifying and destroying sea mines and underwater improvised explosive devices.
The contracts were announced in December by the Minister of National Defence, Anita Anand, on behalf of the Minister of Public Services and Procurement Canada Helena Jaczek.
"The very first item in my mandate letter is to ensure that the Canadian Armed Forces is a twenty-first-century military with the capabilities, equipment and culture needed to keep Canadians safe. Today's announcement will ensure the delivery of effective, modern equipment to the Royal Canadian Navy and help keep its members protected. Advanced mine detection and disposal tools such as those being acquired through this project will improve the safety of our vessels and our people," said Anand.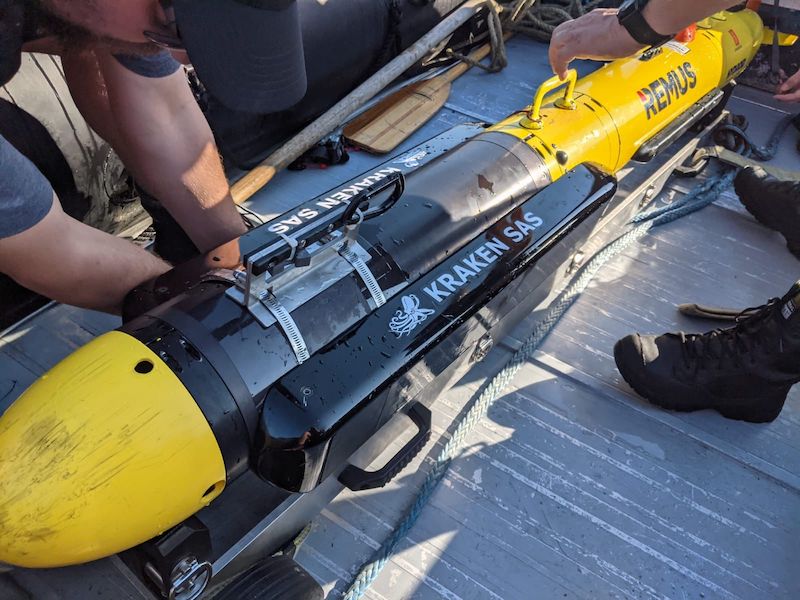 Remote Mine-hunting and Disposal System (RMDS)
According to a Department of National Defence (DND) press release, the RMDS will enable the RCN to conduct "the full spectrum of Naval Mine hunting including disposal of sea mines with autonomous and remote technology decreasing risk to our Fleet and crews."

Essentially, enabling Canadian warships to remain safe while deployed overseas.
The first part of the contract, estimated at $45.8 million, is for two newly-designed RMDS for the RCN on Canada's east and west coasts. The second contract, estimated at $12.1 million, is for In-service support.
The RMDS will be primarily located on Kingston-class vessels, with the expectation to be fully operational by 2025.
"The Remote Mine-hunting and Disposal System will bring new and much-needed capabilities to our fleets. As the characteristics of naval warfare are changing, integrating this new technology into our current fleet will enable the Navy to quickly detect and neutralize the threat of underwater mines and to increase our underwater awareness, both at home and internationally," said VAdm. Angus Topshee, Commander, Royal Canadian Navy.