RCAF Commander LGen Kenny Announced Commanding Officers and Senior RCAF Appointments
The Commander of the Royal Canadian Air Force, LGen. Eric Kenny, recently announced commanding officer and senior RCAF appointments for the upcoming posting season.
"My sincere congratulations to all. These appointments reflect your significant contributions to the RCAF and they carry with them a heightened degree of expectation of your personal and professional attributes," stated the RCAF commander in a CANFORGEN announcing the appointments.
The appointees were chosen using the newly integrated proactive disclosure process.
‌Appointments Across All Wings
The appointments for the upcoming annual posting season are as follows:‌
LCol. Ivan Dabic is appointed 1 Canadian Air Division A2
Maj. (P) Paul Allan is appointed 1 CDN Air DIV HQ A8
LCol. Tyler West is appointed 1 CDN Air DIV HQ CO
Maj. Greg Clarke is appointed JRCC Victoria OIC
Maj. Pat Wight is appointed 2 CDN Air Div A8
Maj. (P) Sarah Lemay is appointed 400 THS CO
LCol. Allan Ireland is appointed 403 HOTS CO
LCol. Melissa Snook is appointed 408 THS CO
LCol. Dominique Bertrand is appointed 438 THS CO
Maj. (P) Francois Lacharite is appointed 2 WG OSS CO
Maj. Sebastien Gagnon is appointed 12 RDR SQN CO
Maj. Eddie Brown is appointed 417 CS Sqn CO
Maj. (P) Alexia Hannam 4 Wg DCOMD
CWO Dipen Mistry is appointed 4 Wg Wing CWO
Maj. Rob Forgues is appointed 10 FTTS CO
LCol. Aleem Sajan is appointed 5 Wg Commander
LCol. Scott Frost is appointed 412 (T) Sqn CO
LCol. Neil Prescott is appointed 424 (T and R) Sqn CO
Maj. (P). Gregor Jackson is appointed 426 (T) Sqn CO
LCol. Dwayne Demers is appointed 2 Air MOV SQN CO
CWO Gail Roberts is appointed 7 WG Wing CWO
Maj. (P) Whitney Camm is appointed 8 Wing OSS CO
LCol. Rhea MacLean is appointed 9 Wing Commander
LCol. Geoff St. Germaine is appointed 406 (M-OT) Sqn Co
LCol. Matt Dukowski is appointed 443 (MH) Sqn CO
LCol. Ryan Lawrence is appointed 12 AMS CO
LCol. Alex Gignac is appointed 404 (LRP and T) Sqn CO
Maj. (P) Mark Norris is appointed 413 (T and R) Sqn CO
LCol. Eric Travis is appointed 14 AMS CO
LCol. Dev Paquette is appointed 14 Wg DCOMD
Maj. James Gannon is appointed 14 CE Sqn CO
LCol. Philipe Turcotte is appointed 2 CFFTS CMDT
Maj. (P) Matthew Fullerton 15 Wing DCOMD
LCol. Neil Ryan is appointed CFSACO CMDT
Maj. (P) Genevieve Dussault is appointed 402 (T) Sqn CO
Maj. Nadine Dale is appointed DET DUNDURN COMD
Maj. Francois Fasquelle is appointed 442 (T and R) Sqn CO
Maj. Lewis Williams is appointed CFSSAR Co
LCol. Kenneth Bedley is appointed 22 WG MSS CO
Maj. Angie Hudson is appointed 51 AC and W Sqn CO
LCol. Jodi-Jane Longley is appointed 414 EWS SQN CO
LCol. Gabe Hanselpacker is appointed Elmendorf AFB AK Det Commander
LCol. Phil Desmarais is appointed CC Vandenburg CO
LCol. Melissa Dupuis is anointed CCNAEWF CO
Additionally, CFS Alert commanding officers are as follows: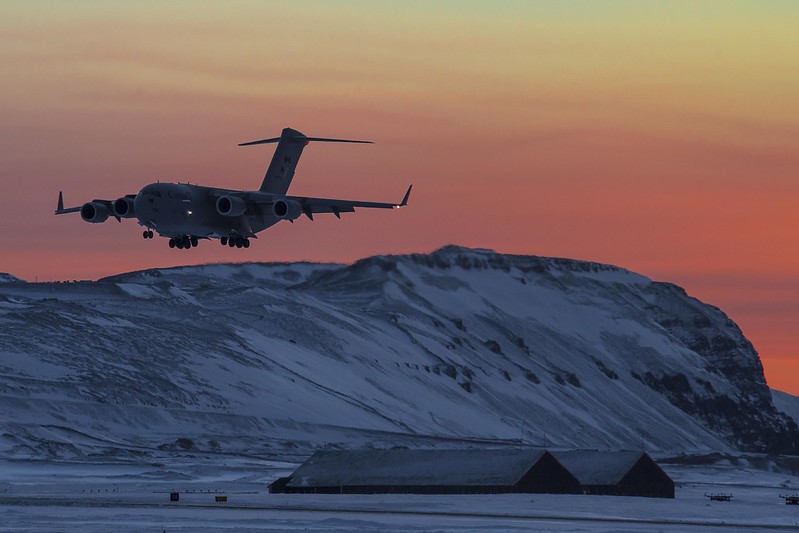 Maj. Melissa Chandler will fill the position from Dec. 31, 2022- July 6, 2023
Maj. Ryan Port will fill the position from July 2023 to Jan. 2024
Maj. Mojisola Lemire will fill the position from Jan. 2024- June 2024
Homework Already Assigned
‌In his message, LGen. Kenny directs the new appointees to "deeply comprehend the renewed CAF Ethos: Trusted to Serve."
"You are to lead by example and embody the high level of trust Canadians, our government and our Armed Forces personnel deserve," said Kenny.
Throughout his message, Kenny reminded the RCAF's new leaders to exemplify integrity, courage and conviction as the RCAF continues to strive to be an agile, integrated and inclusive branch of the CAF.

"As you prepare to assume your critical leadership opportunities within the RCAF, I challenge each of you to think about how you will ensure that every member under your command can thrive and grow in a safe, inclusive and respectful environment. I am confident that you are well prepared to succeed in this critical command responsibility," said Kenny.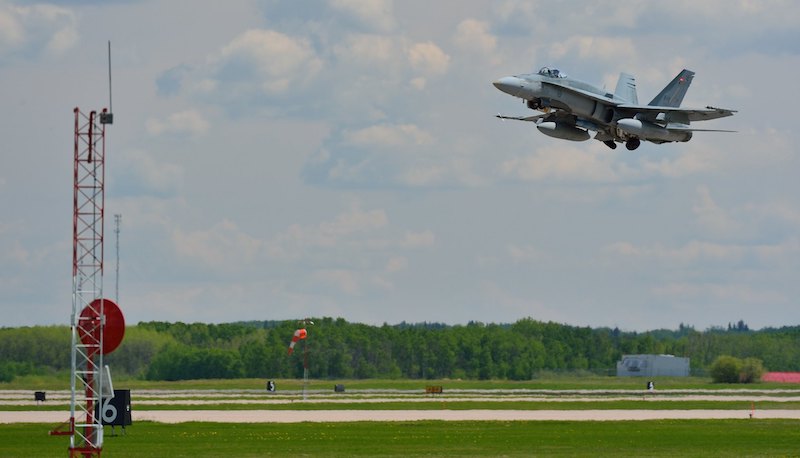 ‌More Appointments Coming
Kenny also noted that more appointments would be announced in the coming weeks as they are finalized.
Career managers will coordinate with the appropriate members in the chain of command prior to releasing posting instructions.
Individual posting and promotion messages will follow.
"I look forward to the opportunity to articulate my personal views to you at a future RCAF unit command team orientation program (RCUTOP) session.
‌"I wish you every success throughout your tour," said Kenny.