New Name and New Insignia for Certificate of Commendation
A new insignia depicting three frosted maples will now appear on the Certificate of Commendation, which will now be known as the Governor General's Commendation for Bravery (GGCB).
The new insignia will mark the 50th anniversary of the creation of the Canadian Bravery Decorations by Her Majesty Queen Elizabeth II.
"The insignia is silver and depicts three frosted maple leaves conjoined on one stem, from the Royal Arms in Right of Canada," describes the Canadian Armed Forces (CAF) in CANFORGEN 069/23 announcing the change.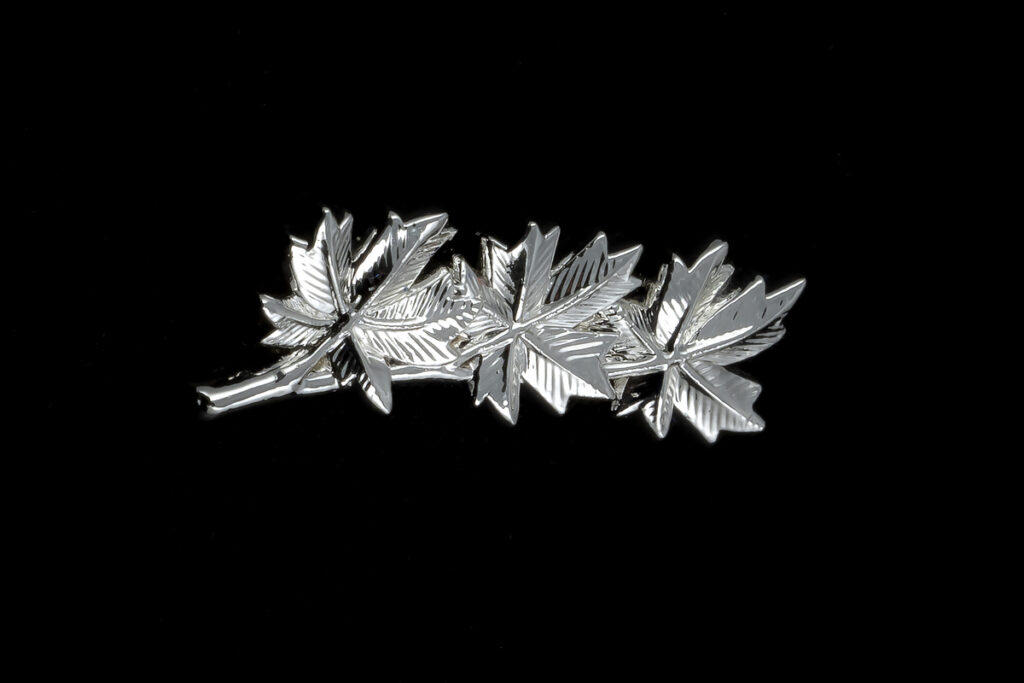 The insignia will be worn like other commendation insignia and ranks below the Commander-in-Chief Unit Commendation and above the Vice-Regal Commendation in precedence, according to the CAF.
"The commendation is worn horizontally and centred on the left side, on the pocket of a dress jacket or thereabouts. The stem shall point to the wearer's right with the stalk of the branch furthest from the left shoulder," noted the Governor General's website.

Recognizing Bravery
The original Certificate of Commendation was established in 1993.
"The GGCB, like the original certificate of commendation, is awarded to a person who has demonstrated altruism at personal risk which, will not meeting the criteria for a Canadian Bravery Decoration, is deemed commendable by the Canadian Decorations Advisory Committee," writes the CAF.
The new insignia is effective immediately and will be given to all future commendation recipients. Past recipients can also ask to receive the new insignia. The insignia will be mailed out to past recipients over the coming months by the Chancellory of Honours.
Past recipients can email here to learn more.