Numerous Exercises and Operations have CAF and American military personnel hone arctic skills
More than 400 Canadian Armed Forces (CAF) members are deployed to Alaska for joint exercises alongside the United States military during February and March 2022.
The goal of these exercises is to strengthen the CAF and U.S. militaries' ability to operate effectively together. According to a Department of National Defence press release, "arctic exercises strengthen situational awareness, information sharing and operational capabilities."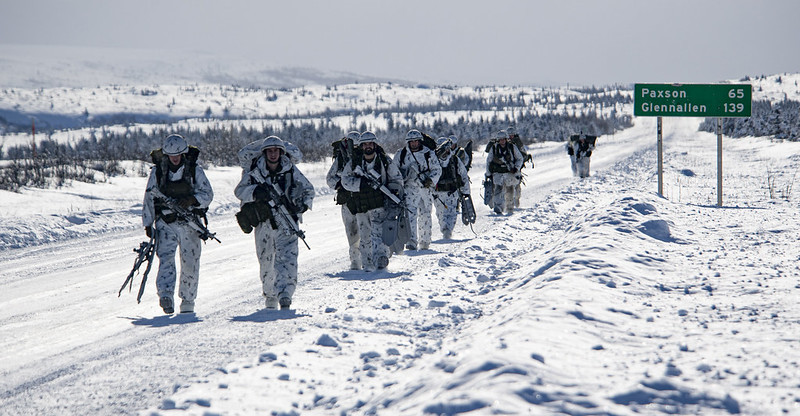 Multiple Exercises
CAF members participated in Exercise ARCTIC EDGE, Joint Pacific Multinational Readiness Center, Exercise ARCTIC EAGLE-PATRIOT, Operation NANOOK-NUNALIVUT, and Operation NOBLE DEFENDER.
"The Canadian Armed Forces is a key partner in Arctic safety, security, and defence matters. Through our 24/7 involvement in NORAD operations and by participating in exercises such as Exercise ARCTIC EDGE 2022, our armed forces remain interoperable with U.S. forces in the Arctic. Our troops support the Canadian government's intent to keep the Arctic a secure and stable place in which national security interests are safeguarded," said LCol. Jill Lutz, Commanding Officer Canadian Detachment, Joint Base Elmendorf-Richardson, Alaska, United States.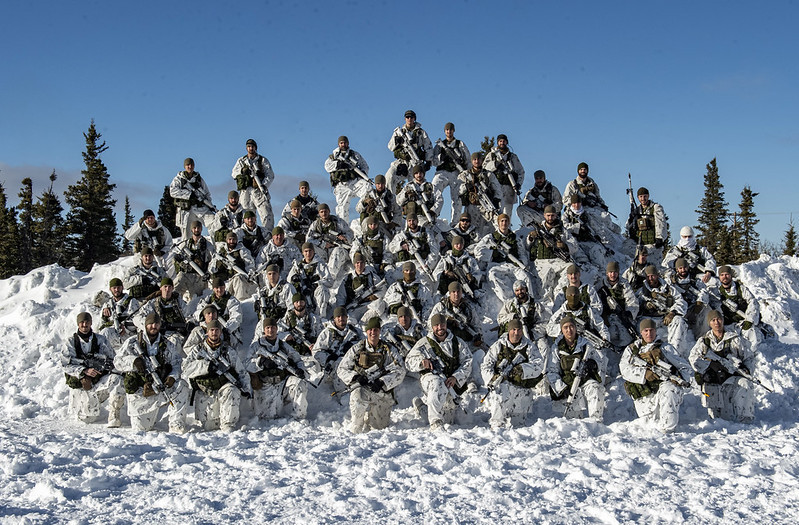 Importance of Exercises
According to the DND press release, Canadian military members, whether navy, army, or air force, maintain a year-round presence in the Arctic through various domestic and international operations, exercises and training activities.
"A stable, rules-based order in the Arctic benefits all Arctic community nations and peoples by facilitating economic development, fostering regional cooperation on shared challenges, and ensuring a stable, conflict-free Arctic. Canada's priority is to maintain the Arctic as a zone of global cooperation and to ensure that the rules-based international order is preserved," stated the press release.
Air Force, Army & Navy Elements
During this year's exercises, the CAF will not only be deploying 400 personnel but also snowmobiles, Royal Canadian Air Force aircraft, a newly acquired air defence medium-range radar, and a Royal Canadian Navy Maritime Coastal Defence Vessel – Her Majesty's Canadian Ship Brandon.
The deployed aircraft include two CC-130J Hercules, two CH-147 Chinook and four CH-146 Griffon helicopters, and two CC-138 Twin Otter.
"Our aviators will hone their skills within complex and dynamic exercise scenarios to gain and enhance cold-weather operational experience, while validating our abilities to integrate with our close ally and NORAD partner," said MGen. Eric Kenny, Commander 1 Canadian Air Division / Canadian NORAD Region / Joint Forces Air Component.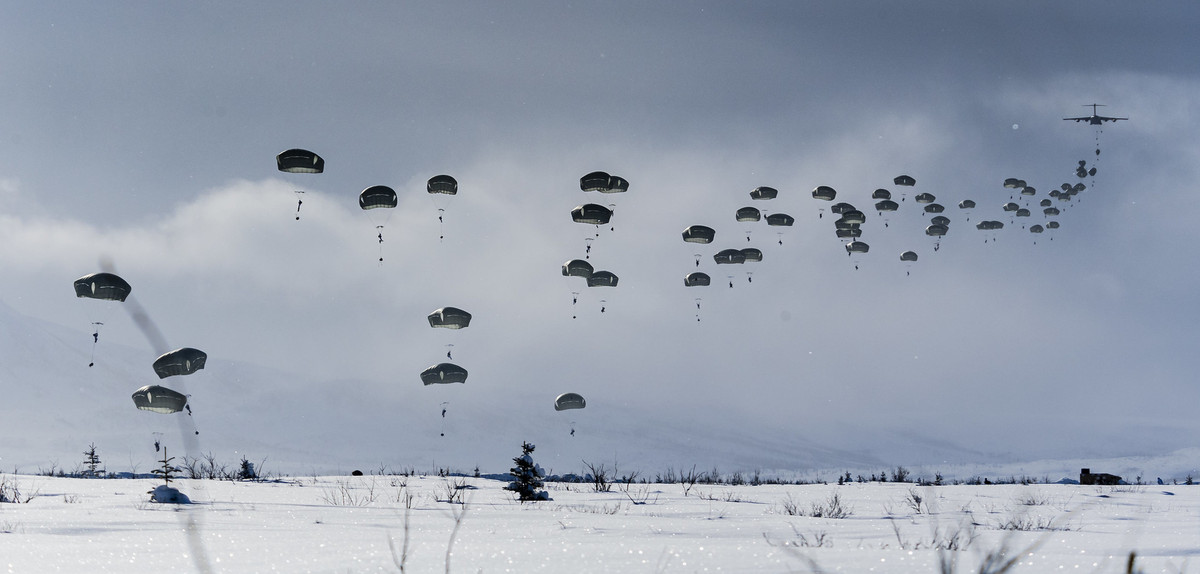 Exercise Arctic Edge
ARCTIC EDGE is a biennial exercise that "refines the planning and execution of joint defence missions and fosters interoperability and the sharing of cold weather warfare expertise."
The exercise is led by U.S. Alaskan Command and supported by U.S. Northern Command.
Exercise ARCTIC EDGE supports a program of Arctic warfare-related experimentation. Consequently, CAF and Defence Research and Development Canada will participate in this exercise.The exercise will take place in multiple locations in Alaska and North America between Feb. 28 – March 17.

Joint Pacific Multinational Readiness Center (JPMRC)
Led by the U.S. Army in Alaska, JPMRC focuses on operations in cold weather with the U.S. Army units in Alaska. In addition, it strengthens the lines of communication between Alaskan units and CAF units.
JPMRC is taking place around the Donnelly Training Area in Alaska between March 14-23.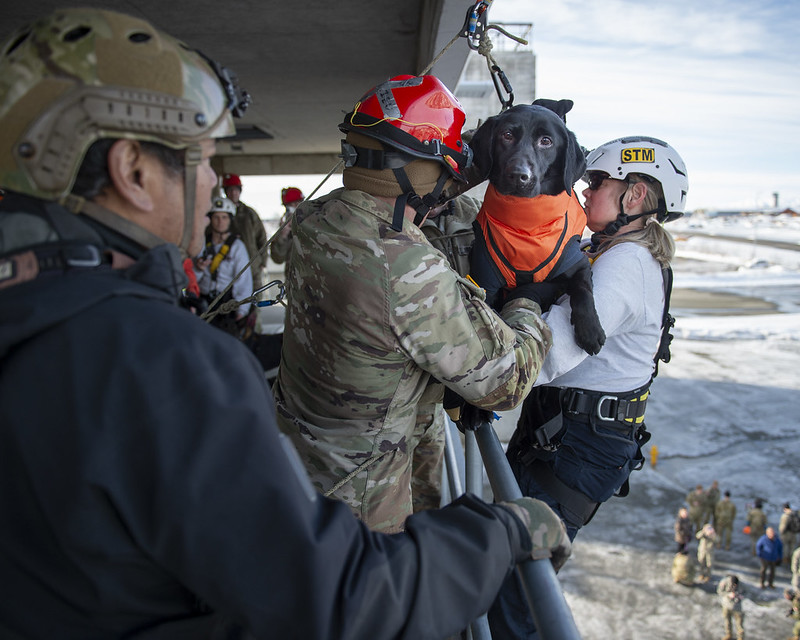 Exercise Arctic Eagle-Patriot
Exercise ARCTIC EAGLE-PATRIOT is a regularly scheduled exercise led by the Alaska National Guard. The focus of this exercise is to train soldiers to respond to natural disasters with small task Arctic warfare events.
During this exercise, the CAF is exercising Light Urban Search and Rescue capabilities and Chemical, Biological, Radiological and Nuclear defence capabilities.
Exercise ARCTIC EAGLE-PATRIOT ran from Feb. 23 to March 2 in Alaska.
ICE EXERCISE
ICE EXERCISE (ICEX) is a submarine under/through ice operation in Alaska. It is led by the U.S. Navy.
This year the RCAF will be assisting the U.S. Navy with constructing a temporary ice camp by providing two CC-138 Twin Otter to transport supplies and personnel into and out of the austere locations on seas ice.
This is the 98th iteration of ICEX.
Other Operations
During February and March, CAF members will also be taking part in Operation NANOOK-NUNALIVUT, which ended Feb. 28, and North American Aerospace Defence Command's (NORAD) Operation NOBLE DEFENDER.
Operation NOBLE DEFENDER is taking place on March 16 in Alaska, northern Canada, and off the coast of Greenland.