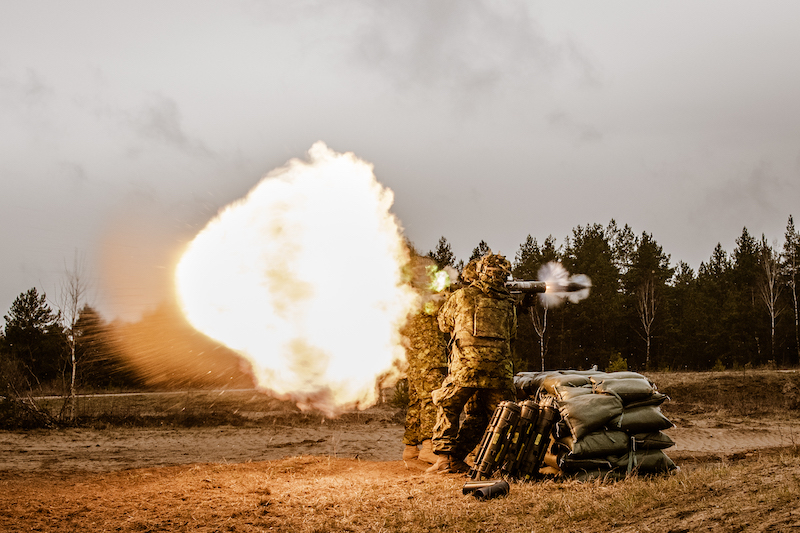 Shot on April 13, 2021, at Camp Adazi, Latvia, Canadian Armed Forces soldiers fire a Carl Gustaf 84mm rocket launcher during Operation REASSURANCE eFP.
The soldiers are deployed with enhanced Forward Presence Battle Group. The military personnel are part of NATO assurance and deterrence measures.
The measures aim to reinforce NATO's collective defence and also show the strength of Allied solidarity. During the operation, the CAF conducts training, exercises, and some NATO-specific tasks.

According to the Canadian Government website, "the CAF support to NATO helps make Central and Eastern Europe more secure and stable. It also shows that the CAF is a professional force that is ready for any task."
The image was taken by MCpl Stuart MacNeil, enhanced Forward Presence Battle Group – Latvia Imagery Technician. The image is courtesy of the Canadian Armed Forces Photo.