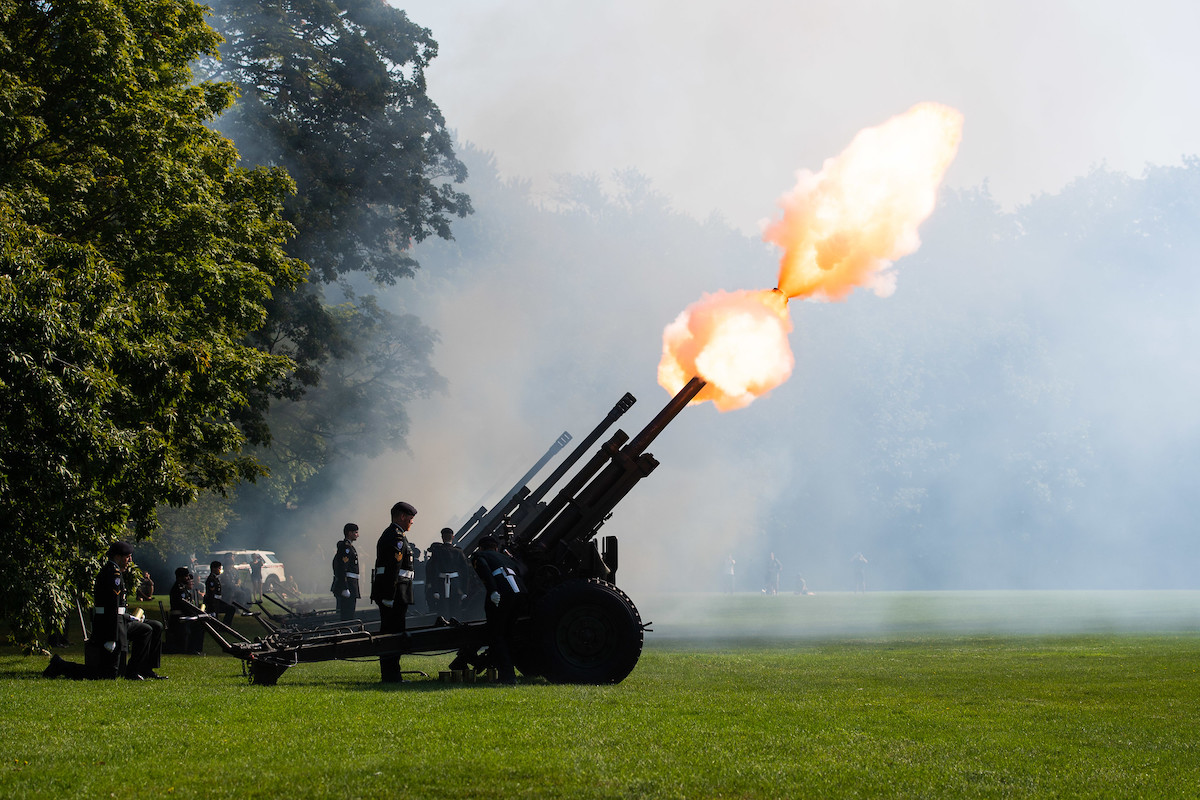 Cannon fire erupts in a glorious tribute to Her Majesty, Queen Elizabeth II, in our favourite photo of the week. Cpl. Jonathan King captured the 30th Field Artillery Regiment as they displayed the celebration of the life of the former sovereign in what was known as Operation LONDON Bridge, also the codename for the Queen.
Operation LONDON Bridge also celebrated the ascension of His Majesty King Charles III as Canada's new King. The event occurred at Rideau Hall, Ottawa, ON, on Sept. 10, 2022.

During the period of mourning, the Canadian Armed Forces (CAF) took part in a variety of events to honour the late Queen, who was the commander in chief of the CAF and patron to many regiments. Image courtesy of Canadian Forces Support Group (Ottawa/Gatineau) Imaging Services, Canadian Armed Forces.