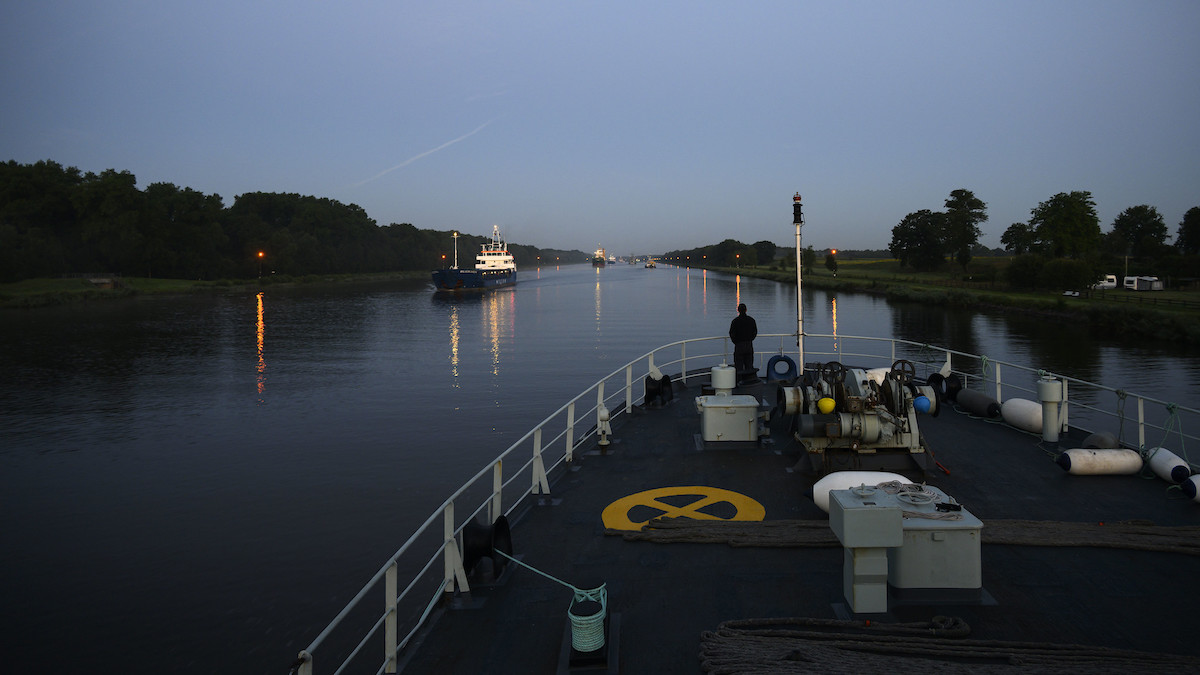 His Majesty's Canadian Ship (HMCS) Summerside glides through the Nord-Ostee-Kanal during the early evening hours in this week's favourite photo. HMCS Summerside was in Kiel, Germany, on Aug. 13, 2023, as part of Operation REASSURANCE.
HMCS Summerside set sail from her homeport, Halifax, N.S., with HMCS Shawinigan on July 3, 2023. While deployed, the ships are serving with Standing NATO Mine Countermeasures Group 1 (SNMCMG1).
The deployment is the second full-length deployment for HMCS Summerside on Operation REASSURANCE. 

Both ships have embarked Royal Canadian Navy clearance diving teams from Fleet Diving Units Atlantic and Pacific and mine countermeasure search capabilities using autonomous underwater vehicles. The ships are assisting NATO with mine hunting and disposal in the North Atlantic.
Photo taken by: Petty Officer Second Class Roxanne Wood, Canadian Armed Forces Photo.