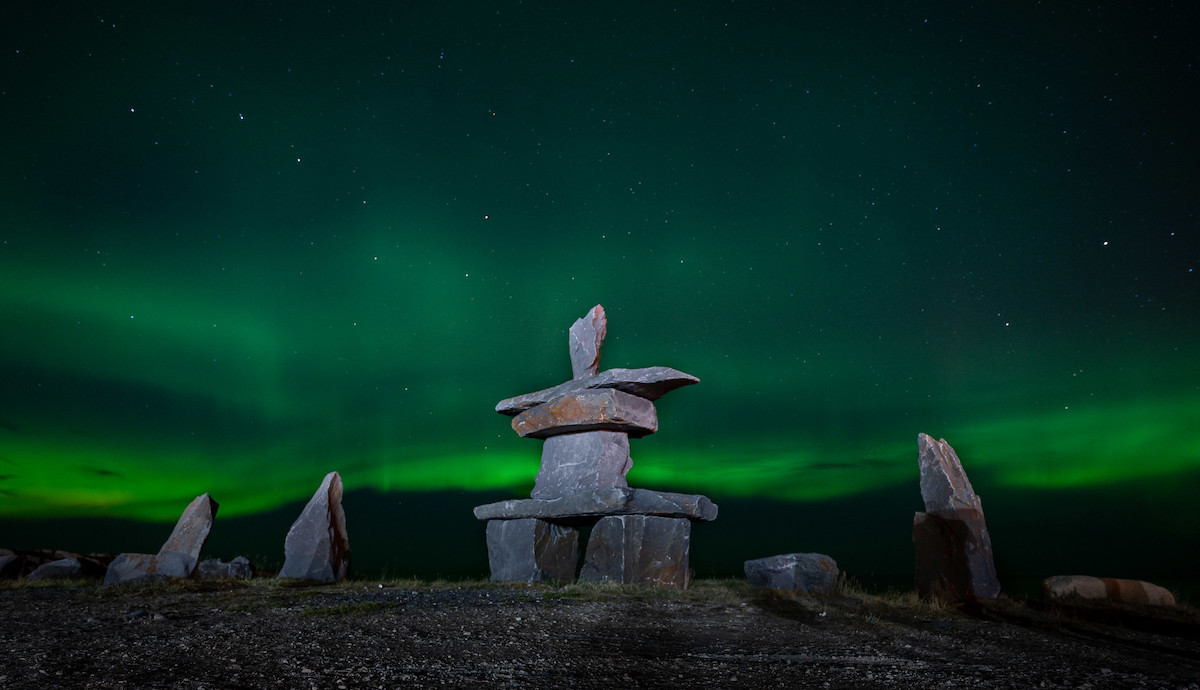 Sailor 1st Class Valerie LeClair shot this stunning image of the Aurora Borealis lighting up the sky behind an Inukshuk for our favourite photo of the week.
The image was captured on Sept. 23, 2022, while members of the Royal Canadian Navy and 4th Canadian Ranger Patrol Group were deployed on a Naval Reserve Regional dive exercise in Churchill, Manitoba.
The Aurora Borealis elegantly dances for viewers in Churchill, MB, for more than 300 nights of the year. They are known to be strongest and most visible in February and March.

Photo by: Sailor 1st Class Valerie LeClair, MARPAC Imaging Services. Image courtesy of Canadian Armed Forces.