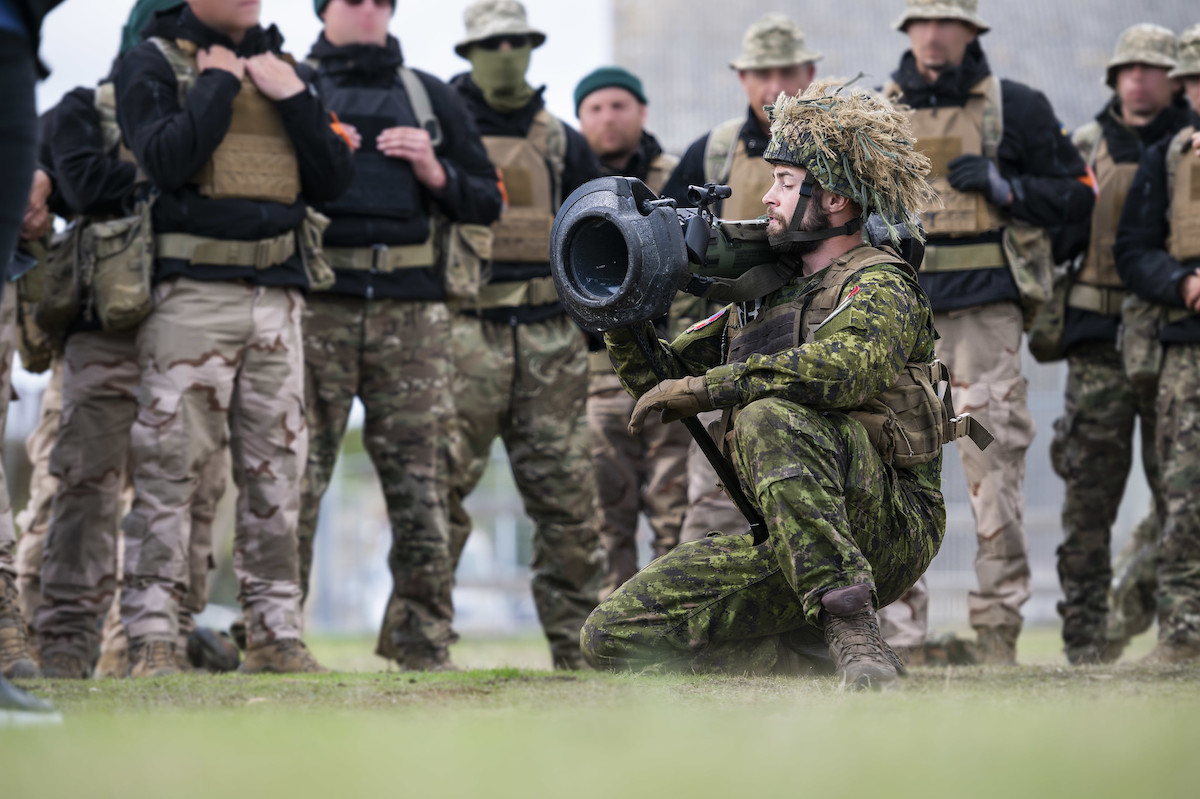 Members from the Security Forces of Ukraine encircle a Canadian Armed Forces (CAF) soldier to gain insight on some valuable training in our favourite photo of the week.
Cpl. Eric Greico photo captures a CAF member as he instructs Security Forces of Ukraine personnel on the Next Generation Light Anti Tank Weapon (NLAW). The training is part of Operation UNIFIER, currently happening in the United Kingdom.
CAF members have been in the United Kingdom since August to support the United Kingdom's effort to train Ukrainian soldiers. The image was taken on Oct. 1, 2022.

Note: the photo has been digitally altered for operational security—image courtesy of the Canadian Armed Forces.