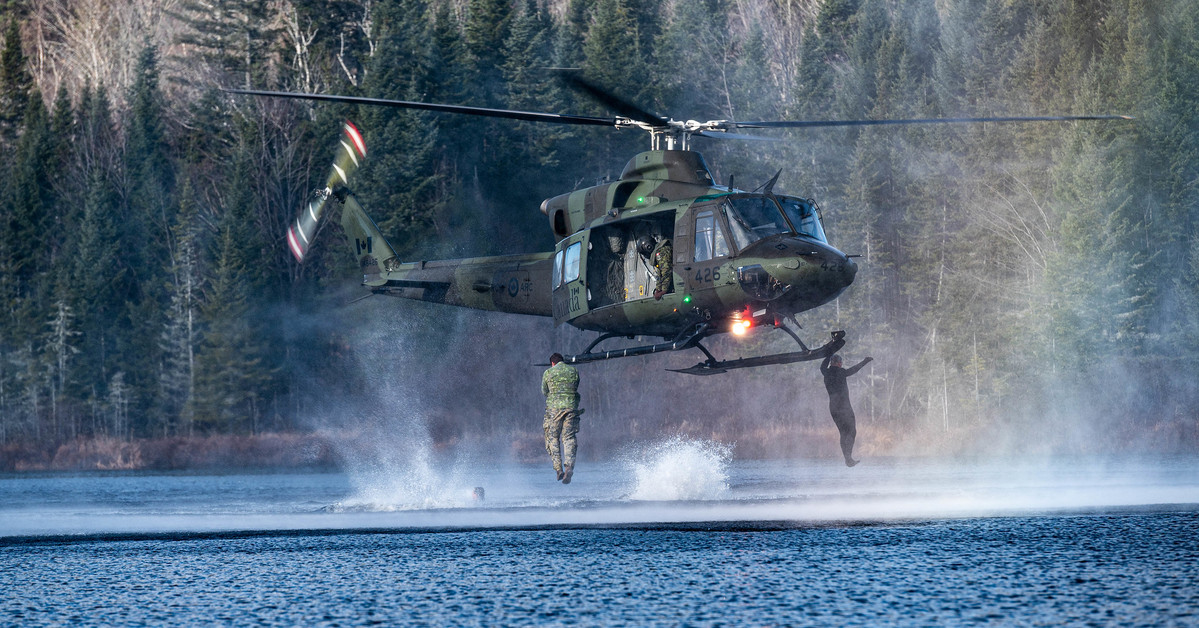 Gliding onto the waters of Lake Hayes, members of the 5th Combat Engineer Regiment practice their helocasting skills in our favourite photo of the week.
Shot by Cpl. Sébastien Lauzier-Labarre, the image was taken at 2nd Canadian Division Support Base in Quebec City during helocast training held on Nov. 15 for the Combat Engineers.
A highly specialized technique, helocasting is used by the Canadian Armed Forces (CAF) for inserting and extracting members from hard-to-reach areas.

Image courtesy of Service d'imagerie Valcartier, and the Canadian Armed Forces.